How can I get residency in Singapore
Emigrate to Singapore
Tips for emigrants
Singapore is a city-state in Southeast Asia and borders Malaysia. Many people are drawn to Singapore to pursue a career there and because they want to enjoy a high standard of living. The job prospects are the main reason for most immigrants to Singapore. All other activities, such as sports or culture, are above all expensive. Singapore is one of the ten most expensive cities in the world. If you want to emigrate to Singapore, you should find out about the expected cost of living in advance. This can be obtained from the German Embassy in Singapore, for example.
Working hours in Singapore are long. All of life in Singapore is actually geared towards the world of work. Singapore is also attractive to many people, as it combines Western and Asian influences. The climate is very warm all year round. Singapore has a very low crime rate. This has in part to do with the fact that even minor offenses are punished relatively heavily.
Singapore has four official state languages: Mandarin Chinese, English, Malay and Tamil. Around half of Singapore's residents are native speakers of Mandarin. In everyday life and at work, however, English is predominant. Anyone who can speak and write the English language will get along well in Singapore, both privately and at work.
For whom is Singapore suitable as a country of emigration?
The labor market in Singapore is mainly composed of three sectors:
the service sector
the manufacturing industry and
as an international financial center
In particular, professional groups from these three areas have good chances on the job market in Singapore. We are mainly looking for skilled workers and academics:
from the IT industry
engineering or
from science
Finding a job is difficult in Singapore, as there are virtually no job boards that foreigners can use. As a rule, companies only advertise jobs on their own website. You can find out which companies are represented in Singapore at the German-Singapore Chamber of Commerce.
The state of Singapore wants to distinguish itself as a location for research and development. For this reason, entrepreneurs with a good idea have promising chances of getting a loan approved by Singaporean banks or of applying for one of the government subsidy programs.
Requirements for an unlimited visa
If you want to travel to Singapore as a German, you do not need to apply for a visa. Upon entry, you will receive a residence permit with a validity of 90 days. If you stay longer in Singapore, you have to apply for a "Social Visa Pass". If you want to work in Singapore, you also need a work permit. You can easily get a work permit ("Employment Pass") in Singapore if you can show an employment contract. The work permit can be obtained from the "Employment Pass Department" of the "Ministry of Manpower". You need a work permit before you start working in Singapore. Anyone who works in Singapore and does not have a work permit is considered an illegal worker and can be punished with imprisonment. The work permit should be applied for before leaving for Singapore. It will then be issued upon arrival in Singapore. There are different work permits that depend on the monthly income of the employed person:
The P1 Pass is valid for gainful employment with a monthly income of over SGD 8,000 (approx. 5,000 euros).
The P2 Pass is available for employed people with a monthly income of over SGD 4,500
the Q1 Pass for employees with a monthly income of over SGD 3,000 and
the S Pass for employees with a monthly income of at least SGD 2,000.
Company founders receive the "EntrePass".
For more information, please contact the Singapore Embassy in Berlin.
Moving to Singapore: what to look out for
What you can already regulate in Germany:
When moving to the other end of the world, there are a lot of big and small things to take care of. Some things can already be tackled from Germany. Other things must be done on site in Singapore.
Papers: When moving to Singapore, you should first de-register at the responsible residents' registration office in Germany. This is definitely advisable if you are moving to Singapore for the long term and are setting up your first place of residence there. All you need to enter Singapore is a passport, which must be valid for another six months. There is no need to apply for a visa, and if you are staying in Singapore for a long time, your German driver's license will not be recognized. An international driver's license is also not valid in Singapore. After a year in Singapore at the latest, you have to apply for a Singaporean driver's license. The Singapore driver's license can be obtained from the Singapore Police Force.
Pension and old-age provision: There is no social security agreement between Germany and Singapore. Under certain circumstances, this can have disadvantages for the insured, as the pension entitlements of the respective other country are not recognized and pension losses must be expected. Further information is available from the Deutsche Rentenversicherung. In Singapore there is a state social security savings plan called the Central Provident Fund (CPF) for old-age provision. Each employee pays 20 percent of their gross income into the CPF. The employer also contributes 16 percent of the employee's gross income. The older the employee is, the less he has to pay in. When the employed person has reached the age of 55, he is no longer obliged to pay in.
If the household effects are to emigrate with: There are several transport companies in both Germany and Singapore that help emigrants move their household items to Singapore. If you want to take all your household items with you to Singapore, you have to expect long transport times and high costs. The transport from Germany to Singapore and customs clearance take about six weeks. Depending on the size of the container, costs of several thousand euros should be expected. If this is too expensive, you can consider buying new furniture in Singapore or renting a furnished apartment there.
What needs to be regulated in Singapore:
Apartment Search: The real estate market is big business in Singapore and is especially worthwhile for people who want to invest in this area. Rents and property prices vary greatly depending on the luxury you expect from your living space. Most of Singapore's residents live in housing that is subsidized by the state. Expatriats usually live in larger residential complexes, which are also equipped with gym, swimming pool and other amenities. However, these are also quite expensive. There are also residential buildings, but in a good location they are quite expensive. The apartment size in Singapore is not given in square meters but in square feet. The outside wall is always measured. The actual size of a residential unit is therefore usually smaller than expected. Housing offers can be found at Singapore Expats or Enter Singapore, among others. Of course, you can also hire an agent to look for an apartment.
- Paying taxes in Singapore: Anyone moving permanent residence to Singapore pays Singapore income tax. Income tax in Singapore is very low compared to Germany. In addition, Singapore is considered to be one of the countries with the most transparent tax system in the world.
– Setting up a bank account: Setting up a bank account in Singapore is very easy and usually takes no more than half an hour. You then have immediate access to the money that has already been paid in. As a financial hub, numerous banks have a seat in Singapore. There should be a suitable bank for everyone.
- Health insurance: The health system in Singapore is considered to be one of the best in the world. However, every treatment is very expensive and has to be paid for on site. Every employee in Singapore pays a portion of their income into state health insurance. However, the remunerated services are limited. Therefore, emigrants to Singapore should also take out health insurance abroad in order to keep their own costs for necessary medical treatments as low as possible.
Guide to working abroad in Singapore
More guides on jobs abroad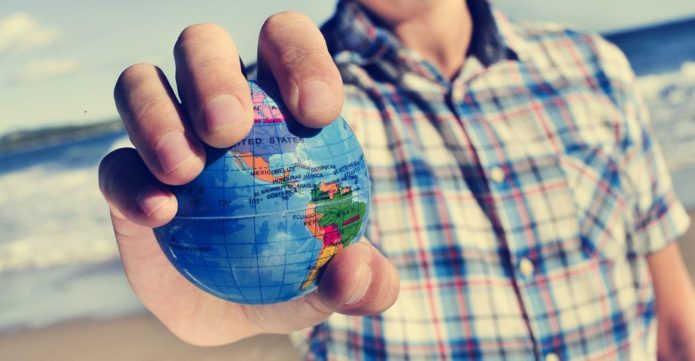 Every year, an average of 180,000 Germans emigrate for a wide variety of reasons. Most of the time, however, the main reason for this is your own job or that of your partner. In the globalized world, the ...
Continue reading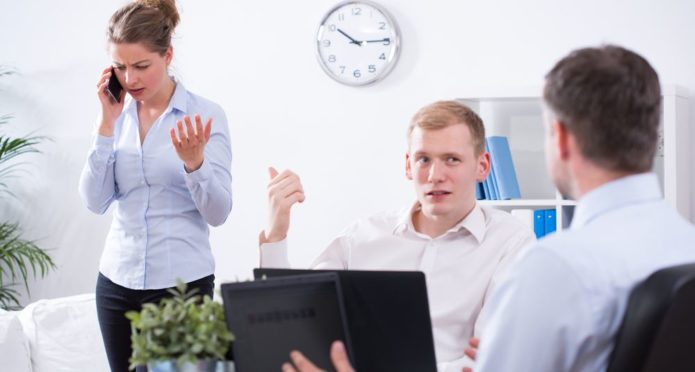 In addition to the advantages mentioned, which a job change abroad can bring, the disadvantages should not be ignored. Especially in the early days, life in ...
Continue reading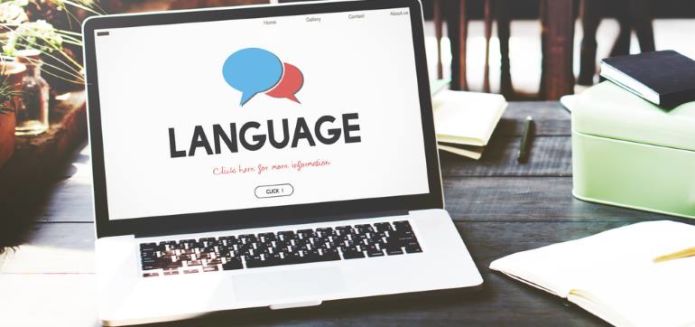 Not everyone has the skills to move abroad and work there. In order to be able to take this step successfully, you should have a clear conscience behind the following points ...
Continue reading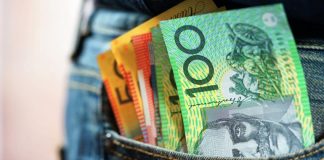 Emigration always involves some expenses. If you already have a job offer, the financing question is solved quite well, at least in the long term. How expensive it could get leaves ...
Continue reading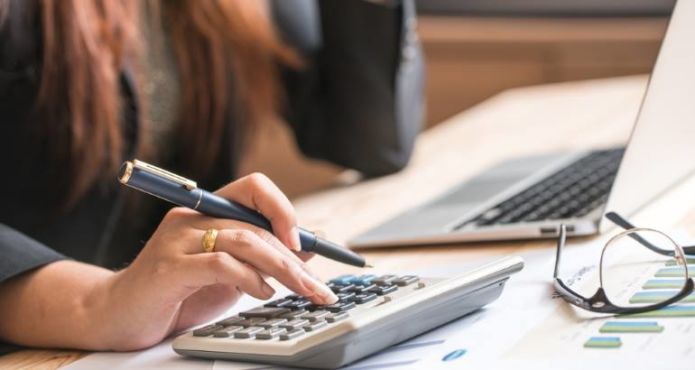 In order to make the question of financing your departure a little easier for you, we have summarized some pieces of advice here. They are based on the experiences of previous emigrants and foreign jobs. Keep a budget book Who ...
Continue reading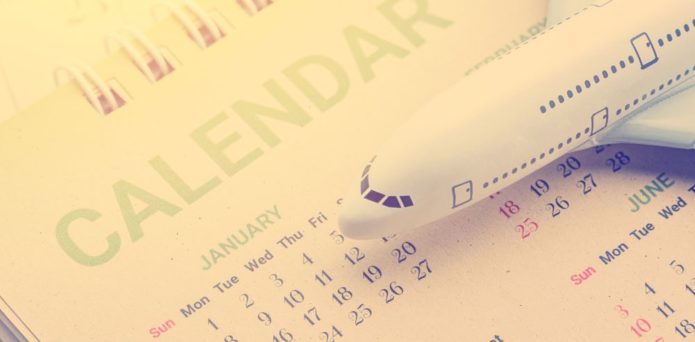 Conscientious planning is essential for the "foreign job project" in order to be able to start in the new home as stress-free and carefree as possible. We have therefore put together a checklist for you that gives you an overview ...
Continue reading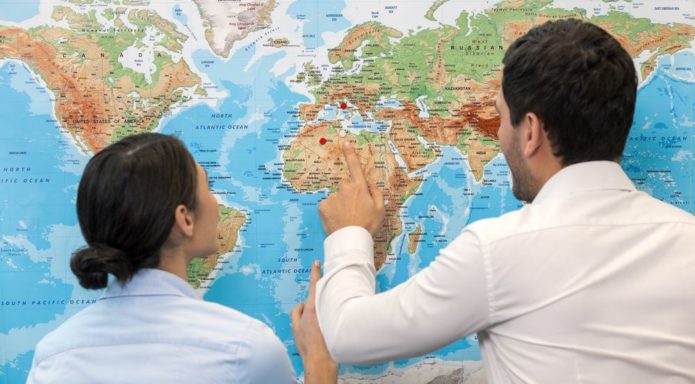 Perhaps you are still undecided about which country you should end up in? Or do you have a hit list of countries in your head, but the first position is still vacant? ...
Continue reading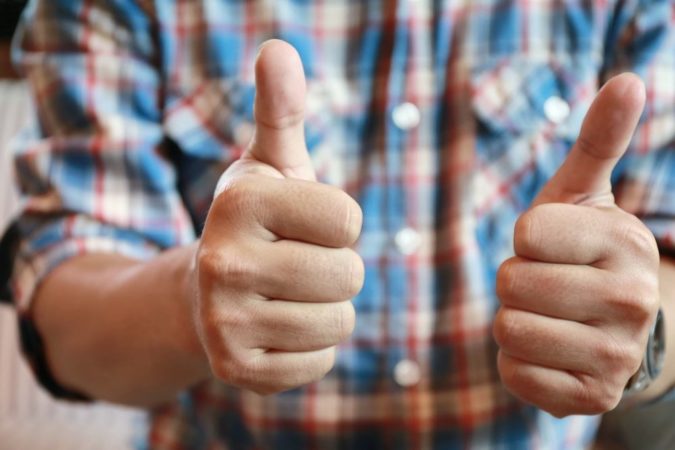 According to the Federal Statistical Office, most Germans emigrate to other European countries, e.g. to Austria, France or Italy. Open borders, freedom of movement, generally low language barriers and a common currency make a change ...
Continue reading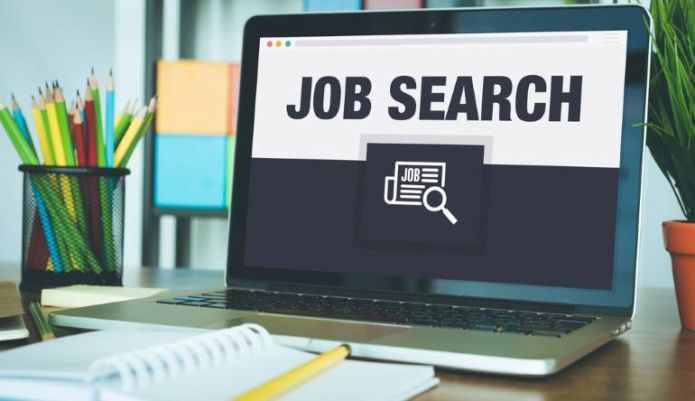 If you want to look for a job on the international job market on your own, you should take a regular look at the job markets of (national) regional newspapers (many are online) as well as in ...
Continue reading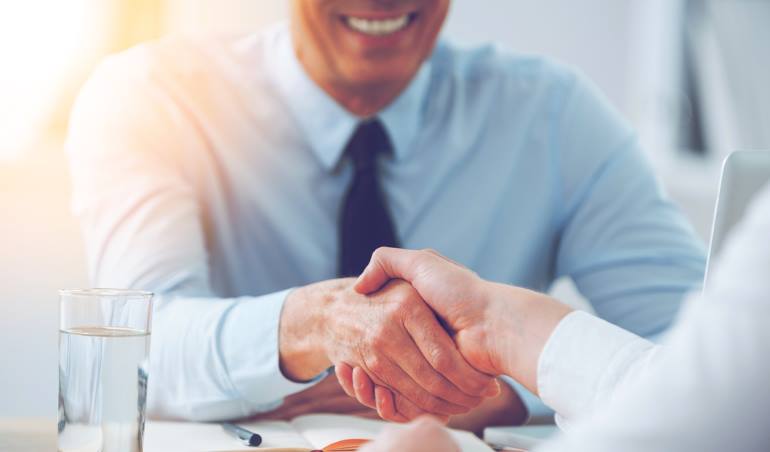 As an expatriat, as the Latin term suggests, you will be sent "from the fatherland". I.e. you will be sent temporarily from a company based in Germany to a foreign branch ...
Continue reading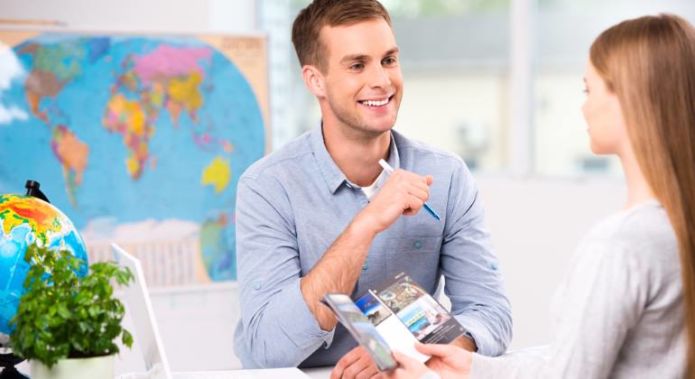 Numerous private companies offer help to people wishing to emigrate to find a job abroad. Their services are associated with fees. Temporary employment agencies also run jobs abroad, i.e. at ...
Continue reading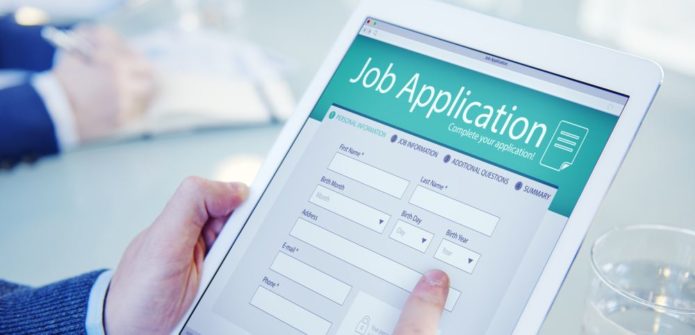 You should write your application letter in the respective national language or in English. It should be proofread by a native speaker. You write your personal contact person in the company by name. If ...
Continue reading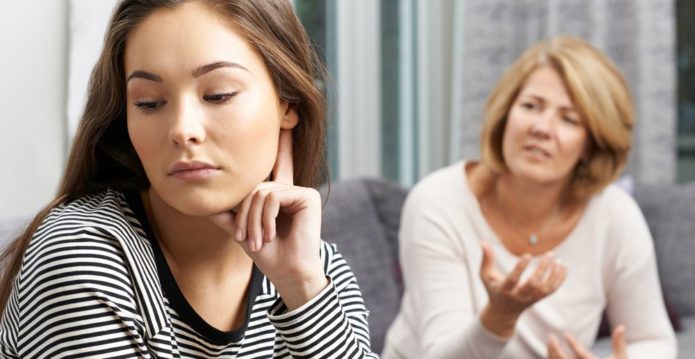 Perhaps you plan to work abroad for just a few years from the start. Or, the local job market or personal reasons unexpectedly force you to return to the country ...
Continue reading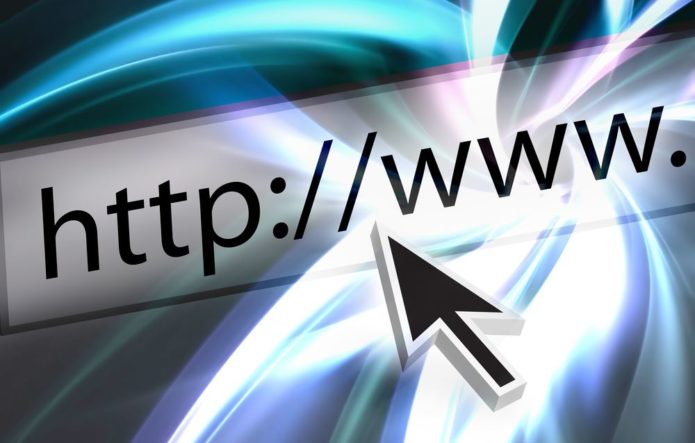 In the following we have put together a selection of useful sources of information on the subject of "Working abroad". Here you will find information portals, blogs and job exchanges on the European and international job market. Depending on, ...
Continue reading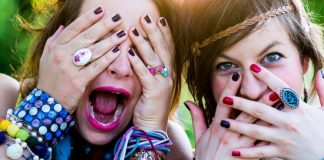 Not only the preparation for a sabbatical deserves special attention. Returning and returning to work are also important issues that you should deal with at an early stage. After a long ...
Continue reading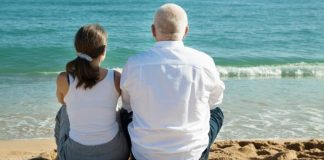 When you have finally left your working life behind you and started drawing your pension, the question that arises for many people is: What do I do with the rest of my life? Some ...
Continue reading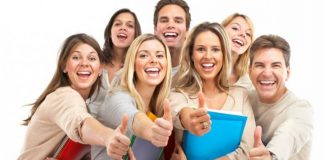 Anyone who wants to work in a qualified profession abroad and has a German professional qualification or degree should find out whether the qualification obtained in Germany is recognized abroad. Around ...
Continue reading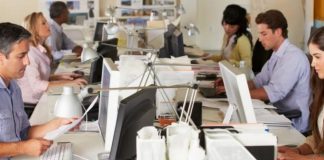 Should you already have work experience when you apply abroad or can you try to find a job abroad immediately after completing your training or degree? What foreign language skills ...
Continue reading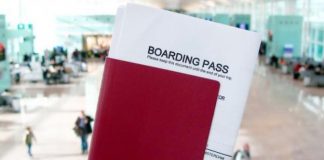 Many people dream of packing their bags and moving to another country, maybe even forever. So that this dream can become a reality and one can take the step ...
Continue reading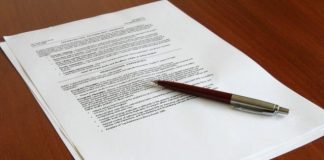 The cover sheet or cover letter serves to emphasize yourself and your skills to the other applicants. You present your qualifications as well as your motivation for the job and give ...
Continue reading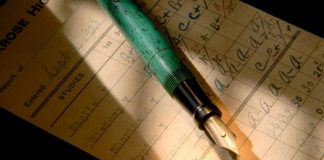 An application for a job includes, in addition to the cover letter and résumé, a passport photo, certificates and nowadays more often also reference letters or letters of recommendation. This applies at least to an application in Germany ...
Continue reading
The curriculum vitae gives an overview of the applicant's professional career. It should be written as completely as possible. The curriculum vitae includes information on the school career, vocational training or ...
Continue reading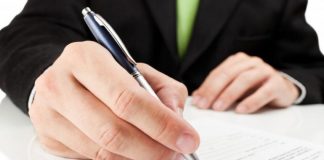 If you want to work for a certain company, you don't necessarily have to wait until there is a job advertisement there. Especially in occupational fields in which there is a shortage of skilled workers, for example in ...
Continue reading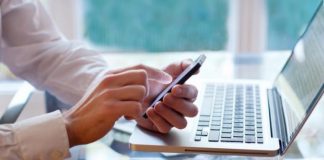 In the past, you had to send applications to companies or other potential employers by post. Today, many companies accept applications that are sent by email. The positions offered will be ...
Continue reading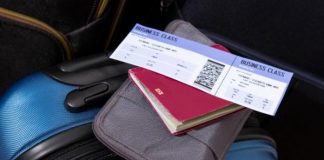 With the internationalization of the labor market, more and more people see the opportunity to work abroad for a shorter or longer period of time. Experience abroad promotes language skills, increases self-confidence and ...
Continue reading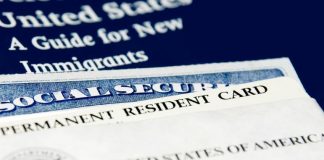 If you want to work abroad, you cannot just stay in the destination country and take up a job there. In many countries you need a residence and work permit to work there ...
Continue reading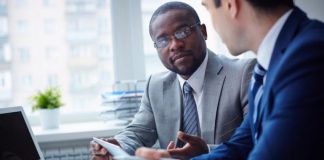 There are many different reasons someone might start a business overseas. These can be of a personal nature, for example by living abroad and starting your own business there ...
Continue reading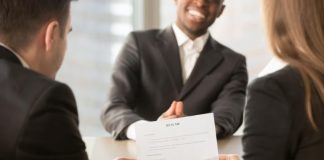 Help from the Federal Employment Agency One possible first point of contact for job seekers who would like to work abroad is the Federal Employment Agency. Here job seekers can, depending on their qualifications, ...
Continue reading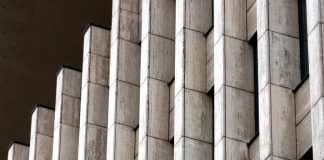 The representatives of the German Chamber of Commerce and Industry (IHK) in the individual federal states help with job placement abroad and with planning a stay abroad. Most of the services offered by ...
Continue reading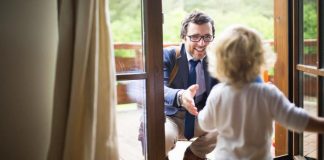 Many people who emigrate return to Germany at some point. This can have various reasons. For some it was clear from the start that the stay abroad should be limited in time. Other ...
Continue reading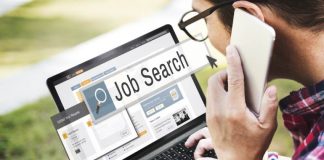 Nowadays, work experience abroad is an important part of the résumé if you want to assert yourself against the competition on the job market. In addition, work experience abroad helps personal development, independence, ...
Continue reading