The right manager: how you find him and what he has to be able to do
If your music career really goes ahead, there will come a point where all the business and organizational stuff just becomes too much for you. At the latest when you can't even get to make music because of so many contracts, marketing plans, booking inquiries and tour organization, it's clear: You need a manager. You can find out how to find one and what it should have here.
The right time for your own manager
At the beginning of your career, you will take on many of the usual managerial tasks yourself. There are also musicians who may not want to have their own manager because they are very familiar with the subject and want to work completely independently. From a certain size, however, it will no longer work without a manager of its own.
At some point the economic and organizational requirements in the life of a musician become too complex for a "layman" to be able to do it himself without professional help. The main problem, however, is above all that time. In addition to tours, interviews, concerts, photo ops, video shoots and writing songs, there is simply not much left of it.
You usually need a manager as soon as you are in the transition phase from a hobby musician to a full-time musician. Ultimately, however, it depends on your personal situation and your desire to deal with the managerial matter yourself.
What should a good manager be capable of?
A good manager has contacts
Vitamin B is essential, especially in the music business. If your manager is well connected, he will be able to help you quickly with concerts, record deals, etc. Talk to your potential manager about everything he has done in the business world and who he knows.

A good manager is an all-rounder
Your manager has to be at least a little familiar with all areas of the music industry and beyond. This mainly includes finance, law, taxes, marketing, music technology and event organization. He doesn't have to be a professional in any of the areas because:

A good manager knows which matters are passed on to other hands
Above all, managing means delegating. This is exactly what your manager has to do for your own good. A manager is not a one-man army who does everything himself. The right distribution of tasks and especially the good control of communication between all those involved is what makes a good manager.

A good manager leaves the final decision up to you
Having a professional by your side who will take care of all business matters for you as a musician can be very liberating. So you can concentrate mainly on your work as a musician. Even so, you should still have a healthy look at the business yourself. A good manager will also help you there and explain everything to you in detail so that you have the necessary knowledge to then decide for yourself what is right. As an artist, you ultimately have to be in control. Your manager is your employee.

A good manager is not a fan
That might sound tough at first, but your manager shouldn't be one of your fans. In order to advance you and your music, you need a certain professional distance. Your manager should be 100% behind what you do and support your work with just as much heart and soul as you bring in for it, but emotional fan feelings are out of place here. Your manager must always be able to criticize you and your work openly and honestly. This is the only way to get ahead.
Even if your potential manager doesn't even hear your style of music in private, that doesn't mean they won't work with you successfully. What he needs in any case, on the other hand, is an understanding for you, your music and, above all, for the people who hear your music.

A good manager is there for his artist
Whenever you have a question or a problem, your manager should always be there for you with an open ear and explain all the details to you if necessary. When talking to a potential manager, just ask for a lot of details and pay close attention to how willing your counterpart is to answer everything in such detail. Whether you can call him in the middle of the night, for example if you're in the middle of a studio session and want to know whether you can use this or that sample, it's best to clarify beforehand.
How to find your dream manager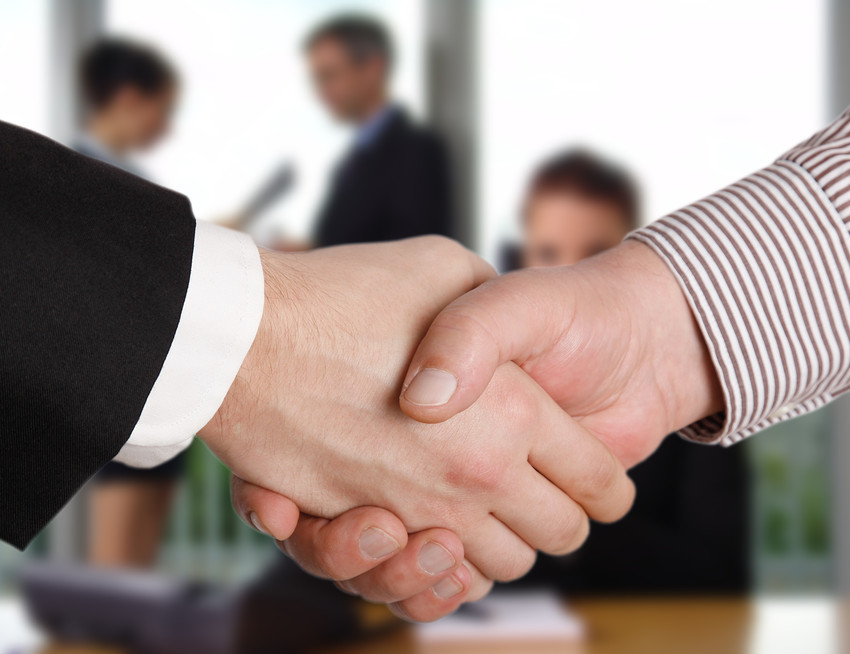 Q.pictures / pixelio.de
As soon as you have some success in your musical career, you will be found above all. Very quickly people will approach you who would like to manage you.
Unfortunately, there are countless romp in our business Whiskers and rip-offsjust waiting for the next stupid musician to get involved with them. Most of them don't even mean really bad. They are mostly musicians who have failed themselves and who still want to have something to do with the business.
With the hints just mentioned about what makes a good manager, it should be easier for you to filter out the one from the mass of charlatans with whom you will be happy in the end.
Conditions
Caution is advised with such management offers for which you have to pay money directly! Usually the manager receives a share of your income. That is usually 20% of the income. A manager who seriously wants to work with you and who believes in you will go so far in advance that he will only get paid for his initial work later.
Incidentally, a so-called one is often used in management contracts "sunset clause" inserted, which ensures the manager a slowly decreasing participation in the income after his time of cooperation even after the end of the cooperation. After all, with his work he previously helped to bring the musician forward. Above all, this protects the manager from the fact that as soon as a musician is successful, another manager simply comes along and steals the band, which is now making a lot of money.
The "Newcomer Paradox"
In order to get so far that the managers break the door down for you, you just have to get to this level of success first. But that's exactly what a manager would be helpful for. This Paradox actually runs through the entire music industry. You only get a good label if you already have a good booking agency. The booking agency actually only wants bands that have the latest records on a good label ...
Finding a super manager like the one described above is difficult enough for already successful musicians with whom the manager really makes money. If you arrive as a newcomer with the hope of becoming successful in the next few years, such a manager really has to be great confidence in you and your music to work with you now.
Just like you have to convince potential labels, booking agencies and promoters of you and your music, you have to a potential manager will be excited. Above all, your manager will then help you to land all these other business partners.
The search for a manager could be the first step towards a big breakthrough. It could therefore make sense in your newcomer phase a "Young manager " to find someone who, like you, is still at the beginning of his career and with whom you can develop together. Quite a few managers were just those from a musician's circle of friends who happened to be able to handle money so halfway. Take a look around your friends and acquaintances, maybe someone will be there.
A few simple tips for finding a manager
A call on your website and Facebook page á la "Manager wanted" will not hurt.
Music business events such as the Most Wanted: Music Event in Berlin or the Future Music Camp in Mannheim are good places to get to know potential managers and to network in general.
Managers and management agencies can also be found here on Backstage PRO. Just enter it in the search or take a look at the company directory and see if someone could be of interest to you.
A notice at music business training centers such as the EMBA media academy in Hamburg, Düsseldorf and Berlin or the pop academy in Mannheim could also reach the right people.
Above all, however, through contacts with other musicians and music business players, you will meet people, one of whom may be your dream manager.
Your experiences
Do you have a manager or do you do everything yourself? What do you expect from a good manager?
Interesting too