How do the media portray Muslims
The image of Islam in the media - what effect do photos have?
As of: 06/26/2020 00:01 a.m.
What do images of Muslims tell us - for example in daily newspapers or online media - about their worlds? How much do these images influence our ideas about Islam? What image do those affected have of themselves? These questions were the starting point for a discussion within the framework of the "Lumix Festival for Young Photojournalism" - initiated by the Cameo collective from Hanover: "Islam in Pictures - Photo coverage of Islam in Germany!". A report on the debate.
The series "Euromeislamme" by Shirin Omran aims to visualize that there is no such thing as a Muslim or a Muslim woman.
A picture of two women with a niqab (a face veil), men praying on their knees (under them an artistic carpet), a crescent-moon sickle on a mosque, photographed in the glaring backlight of the sun: These are images that show Islam. And always the same: "Look, they are so different!" They do not show their faces, pray all day and meet behind closed doors in the mosque. Migration researcher Christine Horz says that there are images that come to a head. "They inflate a certain issue. Because this certain issue is repeatedly brought into focus, both textually and visually, this issue is taken as a characteristic of this social group of Muslims in society."
Theologian Junus El-Naggar: "Many exciting stories are missing"
These photographs have little to do with the reality of life for Muslims, says the Islamic theologian Junus El-Naggar: "We have so many exciting stories, but that is not depicted - especially through such symbolic images." Symbolic images are particularly problematic in the context of publication: for example, when it comes to poor educational opportunities, violence or integration. Nevertheless, photos of veiled women and praying men are shown multiple times in German daily newspapers, on online platforms and on television. For a practicing Muslim like Junus El-Naggar, this has consequences: "As a Muslim, you quickly become the contact person for everything that has to do with Islam. That means not the trips that you have experienced or not as an expert in an area or the talent on the violin is the focus - but this Islamic partial identity.
Compulsory illustration - no message without a photo
But why are these same images used over and over again? The picture editor Nadja Masri knows the reason: "The motto for many daily newspapers is: 'Online or mobile first!'". The article alone is no longer enough. Photos are needed! They loosen up the text for the website or the mobile device. Nadja Masri speaks of a compulsory illustration: "That means: There is actually no message without a photo.
Rare photos of Muslims as part of local society
In the photo report "Ökoislam" Sima Dehgani tells of young Muslims who campaign for more ecological awareness in mosque communities.
These photos have to be available quickly, must not cost anything, are often not picked out by trained picture editors and in the rarest cases by Muslims themselves. Because they have so far hardly been represented in the editorial offices. That has to change, the participants agree on that. They also want a real confrontation with Islam and its people. The photographer Julius Matuschik has tried this for many years. As part of a fellowship for the "Academy for Islam in Science and Society", he is currently building a new, as authentic as possible image archive about Islam: "For the project I am working on, I would like to avoid only religious practice Because that is what many media professionals initially focus on. Muslims as part of our society are seen too little. I would like to focus on that, "says Matuschik. That would mean portraying the doctor in Hanover, the star chef in Hamburg, the lifeguard on Sylt. To show individuality, diversity, normal life.
What can those affected do themselves to change the picture of them? The scientist Junus El-Naggar asks critically: "Do Muslims have to defend themselves? Do they have to constantly try to refute an image that is also constructed by the media on other levels of discourse? Is that their job at all?" Yes, definitely, replies Christine Horz, who researches the participation and representation of refugees and immigrants in the media, because: "You don't have the voices of Muslims in the media. what Muslims think about it. " You cannot then deal with their perspectives. "I think this intervention in the standard discourse is very important," says Horz.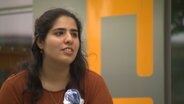 VIDEO: Abedi: "I defined my own values" (3 min)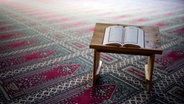 AUDIO:
See, they are so different! (5 min)
This topic in the program:
NDR culture | Friday Forum | 06/25/2020 | 3:20 pm