What's your way of emphasizing food
How much should you eat to shape your dream figure?
SOME CONSIDER THEM AS THE WEIGHTING ENEMY NO. 1, BUT YOU ARE REALLY OUR BEST FRIENDS.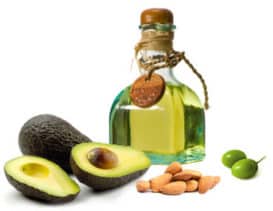 Three places on the plate are already taken. The last, fourth place, belongs to a nutrient group that has long had a bad rap and has been linked to being overweight. We're talking about fats - the "bad guys" that many still fear today.
It's like being afraid of water. It may be true that water in large quantities can cause harm, but it is also an element that is absolutely necessary for good wellbeing.
Fats ensure a hormonal balance in the body, a faultless function of the cells, the transfer of vitamins, for energy reserves, etc.
Important note: Fats must be on your nutritional plan in order to be able to achieve the desired weight. It is not true that fats get in the way of your "perfect body". On the contrary, it is precisely fats that help get your body in top shape in the first place.
However, it is important to choose the right foods and stick to the optimal amounts. The length of the thumb can be the guideline here. That's the way it is!
The thumb or the length of the thumb stands for the right amount of coconut butter or z. B. nuts, cheese, avocado, which you can take with every meal.
---
So, now the plate is full, and as you can see, it's actually not that difficult. You don't need to be a nutritionist to find the right amount.
I wish that no questions remain unanswered and that everything is crystal clear. So I would be happy if you write me in the commentwhich meal you have put together using the "palm rule".
So that I can imagine it even better, you are welcome to add a picture and thus inspire or help others with your idea.
However, if you are looking for a variety of recipes that have already been precisely calculated, put together in advance and adapted to you, your figure and your goal, then read a little further ...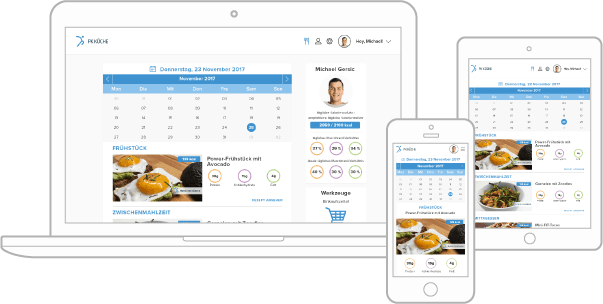 I have prepared a special nutrition plan that adapts to your figure and your goal.
It contains 35 new recipes every week, in which the quantities of ingredients have already been adapted to your needs.
This is certainly the easiest way in which you can develop yourself further in the kitchen, get to know a multitude of recipes and at the same time achieve your dream figure full of enjoyment.
Do you want to know more?
Click on the link and solve the short quiz that shows you what your nutrition plan looks like:
=> https://www.perfekterkoerper.com/pk-kuche/quiz/
There is no better feeling than helping someone and I am convinced that I can help you too.
ABOUT THE AUTHOR
Michael Gersic
Michael Gersic is co-founder of the web portal Perfect Body, a portal about weight loss and a healthy lifestyle, which is visited by more than 200,000 readers every month.