Why are wages so low in Mexico?
WAGES IN MEXICO: HOURLY WAGES IN PRODUCTION IN MEXICO
Before even starting your manufacturing in Mexico, you must have a full understanding of the basic wages for both direct and indirect workers in Mexico. In this article we explain how hourly wages are calculated. We also show some averages and discuss how wages in Mexico vary by region.
Overview of labor costs in the manufacturing sector in Mexico
One of the most important locational advantages, which induces foreign companies to start manufacturing in Mexico, is the highly qualified and at the same time cheap workforce. As everywhere else in the world, wages in Mexico vary depending on the type of work performed and the specific region in which the operations are located.
Wages also vary based on the technical skills a worker needs or brings with them. The real difference between cheap labor in Mexico and other countries is that it is usually very well trained. Since manufacturing in industrial clusters is widespread in many regions, there are many educational institutions in which future employees are specifically prepared and trained for specific positions in the respective companies.
Even before you determine the suitable location for your production facility, you should know the expected wages of your future workforce.
How are hourly wages calculated in Mexico?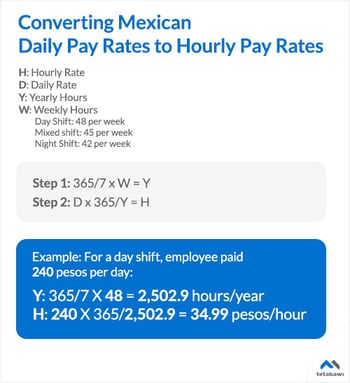 You are unlikely to come across hourly wages while researching Mexico's wages. That's because Mexican law requires wages to be expressed as a daily wage, paid for every 365 days of the year. This gross daily wage is used to calculate certain benefit entitlements such as severance payments and to determine the applicable overtime rates. Taxes and employer contributions for such as income taxes and social benefits are exempt from this daily rate, although they are included in the total cost.
Although daily wages are common, professional and administrative employees mostly receive monthly or annual wages. Hiring employees is all the more difficult because many employees do not even know the gross daily rate to which they are entitled. Instead, they only know the weekly or two-week net wage they receive after deductions and taxes. This fact helps hiring managers to take an advantageous position in recruiting potential employees.
Learn more about calculating wages in Mexico
Full wages for factory workers in Mexico
There are two categories of wages for factory workers in Mexico: direct and indirect positions. Wages vary depending on the skill level required by the employee. In 2021, Mexico increased the minimum daily wage by 15% to 141.70 pesos (€ 5.88) per day. Along the US border, it was increased to 213.39 pesos (€ 8.85) per day. However, the majority of workers in the manufacturing sector earn more than the minimum daily wage. The graph below shows that the average wage in Mexico for an unskilled direct worker is in the range of € 2.05 per hour. Skilled direct workers such as CNC machinists who may have several years of training to acquire the computer-aided skills required for this demanding job earn around € 5.14 an hour.
| | |
| --- | --- |
| Unskilled direct worker | 2,05 € |
| Direct workers with basic knowledge | 2,59 € |
| Painter | 3,28 € |
| CNC machine operator | 3,53 € |
| Welder | 3,63 € |
| machinist | 4,19 € |
| CNC machinist | 5,14 € |
Download: List of Average Manufacturing Wages in Mexico
Indirect positions (see chart below) show a similar range, although those positions at the administrative or management level in Mexico tend to be paid better than direct work colleagues. This area may include production team leaders who are responsible for supporting the machinists, welders, and other direct workers on a day-to-day basis. These executives earn an average of € 4.09 an hour. Material planners who coordinate the purchasing of raw materials and organize the schedule efficiently receive an average wage of € 11.52 per hour.
| | |
| --- | --- |
| Group leader / team leader | 4,09 € |
| Bilingual administrative assistant | 6.70 € |
| CNC programmers, technicians | 9.59 € |
| Material planner / production | 11,52 € |
| Quality control engineer | 12,87 € |
| Production manager / operations manager | 25,40 € |
Download: List of Average Manufacturing Wages in Mexico
Of course, these averages are based on a variety of salary levels across Mexico. Metropolitan areas with a high demand for certain skills will automatically have higher wages than rural areas.
In the busy metropolitan area of ​​Monterrey in northeast Mexico, where manufacturing makes up around 23% of the active workforce, the average hourly wage for the day shift is € 2.50. In Saltillo, where manufacturing demand is high and accounts for 38.5% of local employment, the average hourly wage for the day shift is € 2.06.
Wages also vary for different types of shift work. The day wages for the afternoon and night shifts remain the same. However, since fewer hours are worked in these shifts, the hourly wage increases accordingly compared to the day shift.
How can you calculate your own labor costs in Mexico?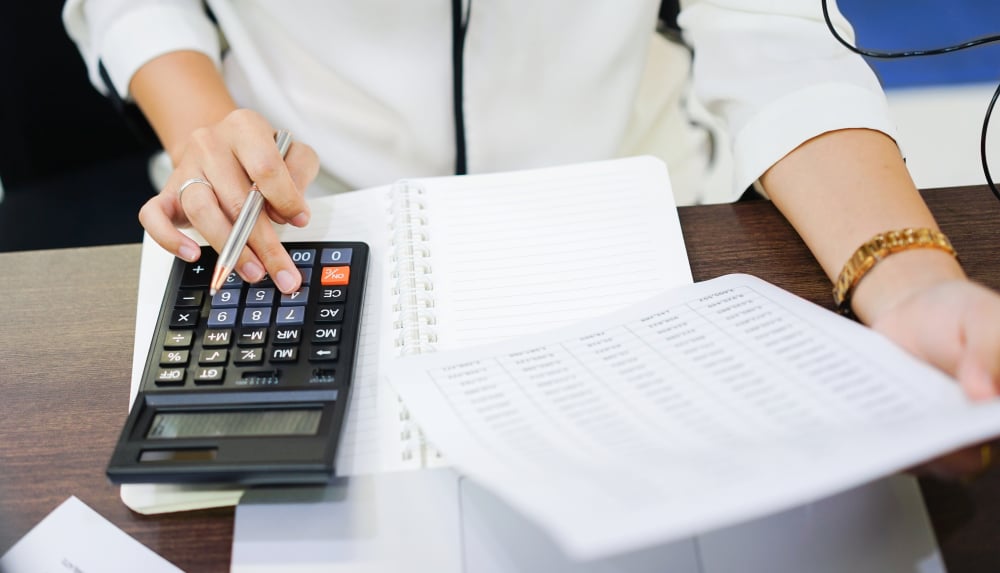 There will also be deviations in your desired production region in Mexico. However, while some companies may focus on competitive wages, it may make more sense to offer higher wages or incentives. Ultimately, it depends on how many companies in the region are competing for labor.
Keep in mind that employee pay is only part of the total cost. Companies that focus solely on low wages may overlook the high cost of shipping products from a region or the need to invest in training for specific skills.
To better understand regional expectations and get a complete picture of what your wage costs could or should be in Mexico, it is best to use our free online wage calculator.