What is Canadian cuisine made of
Culinary diversity in Vancouver
Culinary diversity, Granville Island, food truck scene, West Coast fusion cuisine, 100-Mile Diet, Okanagan Valley
Vancouver's gastro scene has been booming for years. If you want to get to know the kitchens of the world, this metropolis is exactly the right place for you.

Due to its location on the Pacific, Vancouver is seen by many as the gateway to Asia - also in culinary terms, of course.
The city is a melting pot of diverse gastronomic cultures and offers menus that are full of Indian, Japanese, Chinese, French, Italian, Greek and more.

In addition to restaurants with several stars, you will also find rustic restaurants here that have their own brewery and are known as microbreweries. Ecological awareness also flows into the kitchen.
Many providers follow the "100-Mile Diet", whereby only products are offered and processed that do not come from more than 100 miles away. These ingredients are sold, for example, at the Granville Island farmers' market.
Granville Island: the meeting place for foodies

When it comes to finding delicacies, Granville Island leaves nothing to be desired. Delicious fruit and vegetables, baked goods of all kinds and always fresh fish can be found at the market on the peninsula. On guided foodie tours you can get to know and taste the rich offer.
Internationality is reflected in the restaurants: Small, cozy pubs will tempt you with Russian caviar blinis, Japanese sushi, Chinese chop suey or Indian curry. You can even get sauerkraut sausages on Granville Island.

Our tip: A wonderful restaurant is the Bridges with a large terrace on the waterfront and a wonderful view of the city. In Vancouver you can also take part in guided culinary tours to enjoy the diversity of the region even more intensely.
Delicious for in between

The food truck scene is definitely worth seeing and extremely tasty.
A food truck has nothing to do with a conventional food truck that only offers chips and currywurst.

Often it is ambitious young chefs who fulfill a dream and implement their own gastronomy. They then develop new, unique dishes and drive their truck to wherever people are hungry for new things.
One of these multicultural creations is the "Japadogs": These Japanese hot dogs are like the classic ones, but combined with typical Japanese ingredients such as seaweed and teriyaki sauce.
Fish, beer and wine - a delicious selection for the palate

Seafood is of course a big culinary theme on the west coast. The proximity of the Pacific Ocean gives Vancouver gourmets fresh fish, from salmon to halibut to oysters. The so-called West Coast Fusion cuisine is also based on this.
Vancouver's craft beer scene is also extremely inspiring: breweries such as the Steamworks Brewing Company, the Yaletown Brewing Company and the Central City Brewing Company produce their own local beer on site.
Popular beer festivals are also celebrated, including the Canada Cup of Beer, Vancouver Craft Beer Week, and the Hopscotch Festival.
But wine lovers are also well catered for on the west coast, especially through the Okanagan Valley in the heart of British Columbia, around 400 kilometers from Vancouver. It is the largest and oldest wine-growing region in this province, where around 40 wineries produce almost all of the province's needs.
Thanks to the wide range of climates, many different grape varieties can be planted here. In the region around the small town of Osoyoos in the south, classic grape varieties grow, from which wines such as Cabernet Sauvignon, Cabernet Franc and Merlot are made. In the middle of the valley you can also find pinot blanc, pinot gris and chardonnay.

The further north, the cooler it gets, which in turn is beneficial for growing German wines, including Siegerrebe and Silvaner. The Okanagan Valley can be easily reached from Vancouver via the Coquihalla Highway. This beautiful valley is definitely worth a trip.
Each trip can be customized to your liking! Our travel consultants will be happy to make you an individual offer.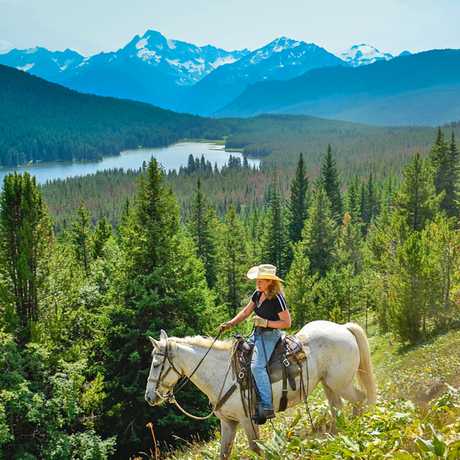 Lodges, wildlife & adventure
2 weeks Western Canada including overnight stays in hotels, lodges & ranches + rental car
-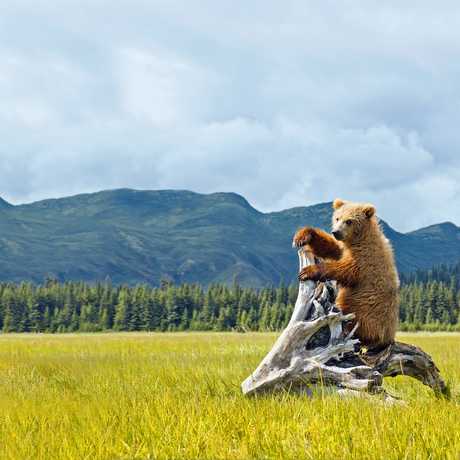 Road trip & cruise 2022
Western Canada & Alaska
2 week road trip & 1 week Alaska cruise with NCL
-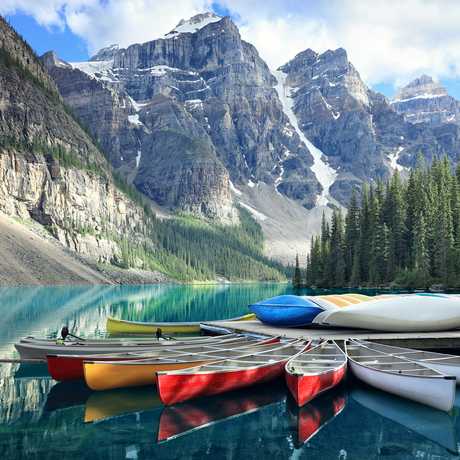 Western Canada's mountain backdrop
2.5 weeks car trip including flights, top hotels & rental cars with one-way rental & extras
-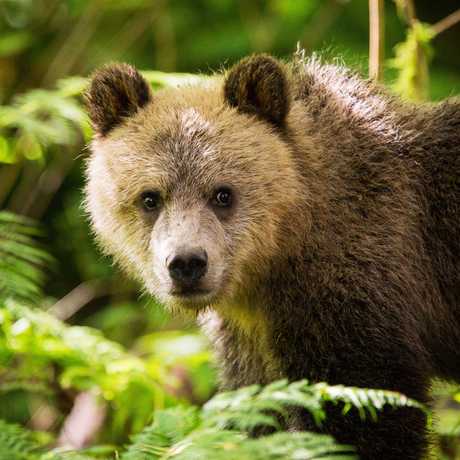 Rendezvous with a bear
2 weeks of top hotels, ferries & rental cars as well as 3 bear watching tours in autumn 2021
-
Western Canada road trip
Flight with Condor including 2 weeks hotels, SUV with GPS use
-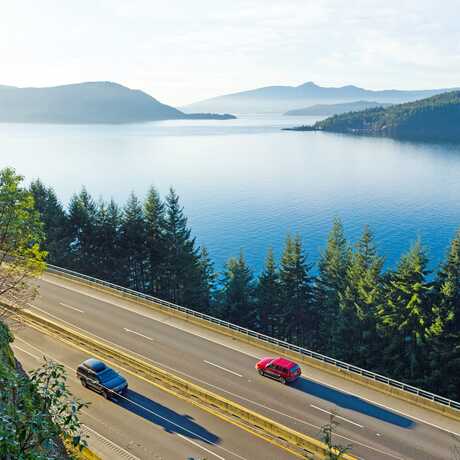 Western Canada classics
2 weeks hotels, ferries & rental cars including one-way rental in June 2021
-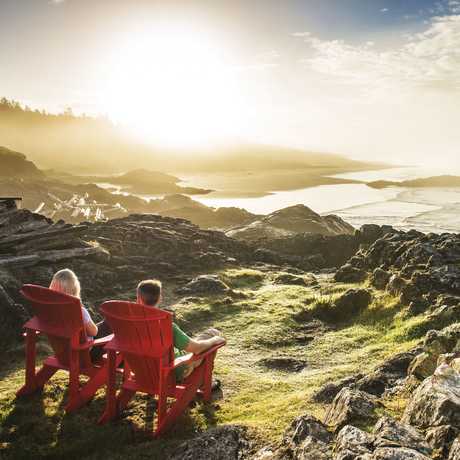 Western Canada & Northwest
Canada-USA combination trip: 2 weeks hotels, ferries & rental cars + CANUSA security package
-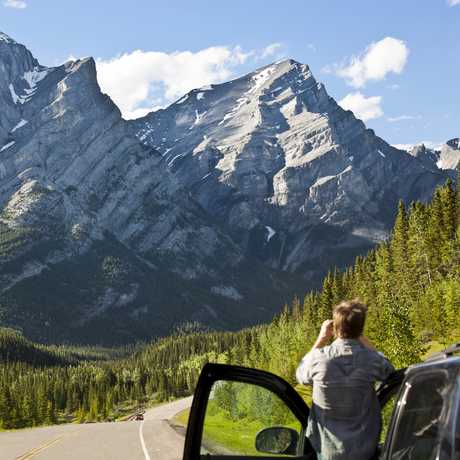 Western Canada classics
2 weeks hotels, ferries & rental cars including one-way rental in June 2022
-
Welcome Canada & Aloha Hawaii
2 weeks Western Canada + 1 week Hawaii each including hotels & rental cars in June 2022
-