What are the health benefits of chocolate
Chocolate with at least 70 percent cocoa content
Unfortunately, no precise information about the cocoa content of the drink was given in the dementia study mentioned above. However, since earlier research projects have shown that chocolate products are more effective the higher their cocoa content, only chocolates with a high cocoa content (70% or more) should be used.
Chocolates with such a high cocoa content don't even make you fat!
Chocolate against obesity
Chocolate with a high cocoa content prevents weight gain and the development of type 2 diabetes, as a scientific study from the USA has shown.
In animal experiments it was found that cocoa flavanols inhibited weight gain in mice that were given high-fat food.
In addition, the flavanols had positive effects on glucose tolerance, so that they also contributed to the prevention of diabetes.
The effect against obesity can be increased by not eating chocolate, which naturally also provides plenty of cocoa butter and thus calories, but drinking chocolate.
So how about a drinking chocolate, which was also used in the dementia study?
For drinking chocolate (whether hot or cold), we recommend a dairy-free recipe, as milk is still suspected of rendering one or the other antioxidant ineffective. Maybe you should try the following recipe:
Healthy drinking chocolate
Ingredients for 2 jumbo cups
750 ml hot or cold water (filtered)
10 dates
1.5 tbsp white almond butter
1.5 - 2 heaped tablespoons of cocoa powder (preferably raw food quality), if you do not like the strong cocoa taste, use less cocoa powder
preparation
Put all the ingredients together in the high-performance mixer (Vitamix or Bianco Puro) and mix for at least 1 minute. A delicious drink that is a poem for breakfast, dessert or afternoon coffee.
Raw chocolate - for the best in quality and benefit
In order to fully enjoy the immensely diverse health benefits of the cocoa bean, the chocolate should ideally be of raw food quality. To ensure this, the bean must not have been heated above 42 ° C during the manufacturing process, as this is the only way to preserve all of the nutrients and vital substances it contains.
The beans in the raw chocolate are therefore not roasted but gently fermented. In this raw form, cocoa, like all products made from it, is a real "magic food" full of healthy and delicious pleasures.
Make your raw food chocolate yourself
Basic recipe 1
100 g cocoa butter
50 g white almond butter
2 tbsp cocoa powder
Basic recipe 2
100 g cocoa butter
2 large tablespoons of white almond butter
3 tbsp coconut blossom sugar
2 tbsp cocoa powder
Vanilla from a vanilla pod
Chocolate variations:
You can of course also use another sweetener, such as honey, xylitol, rice syrup or similar.
Instead of almond butter, 50 g of very finely ground nuts also taste delicious.
Do you love white chocolate? Then leave out the cocoa powder and use extra vanilla.
If you're only using 70 to 80 grams of cocoa butter, you can add 20 to 30 grams of coconut oil to the recipe.
Spices such as cardamom, cinnamon, gingerbread spices, chilli, etc. also go wonderfully in healthy chocolate.
Or you only fill the praline molds halfway, then put a sultana, a dried mulberry, a goji berry, a pistachio or whatever you like in each mold and now fill in the remaining half of the chocolate.
There are no limits to your imagination :-). To make the chocolate you need a good mixer (Personal Blender, Vitamix or Bianco Puro) and chocolate or praline molds (e.g. made of silicone). Then you can start: First, the cocoa butter (and coconut oil) is carefully melted in a water bath or in a small saucepan. The temperature - if you are aiming for raw chocolate - should not rise above 42 ° C. Once the cocoa butter is liquid, it can be added to the blender along with the other ingredients. Mix the mixture until you have a liquid chocolate. Now fill the mold with the liquid. If you use silicone molds, place them on a small board before filling in the chocolate. Because balancing a silicone mold filled with liquid chocolate with the refrigerator is not exactly easy - especially since in the end one hand is usually missing to open the refrigerator door. Now leave your molds in the refrigerator for 2 to 3 hours - and you can eat with a clear conscience! Got liquid chocolate left over? Then use this as a chocolate sauce for a dessert, e.g. B. for an energy snack or the vegan chocolate mandarin tiramisu.
Conclusion on chocolate
Dark chocolate has been shown to have positive effects on health from a cocoa content of 70 percent. The higher the cocoa content in the chocolate, the healthier it becomes. However, if you want to benefit from the optimal effect of the cocoa bean, you should switch to raw chocolate - for the sake of your health. You will see that after a short time you will no longer like any other chocolate. With this in mind, we wish you an enjoyable chocolate time).
donation
Your donation helps us
If you enjoyed this article, we would appreciate a small contribution to our work! Donate now with Paypal.
display
Distance training to become a holistic nutritionist
Are you interested in what's in our food and want to know how nutrients and vital substances affect the body? Do you want a healthy life for yourself, your family and fellow human beings? Nutritionists are popular - but the holistic aspect that is needed for sustainable health is often forgotten when giving advice. At the Academy of Naturopathy, you will get to know the connections between lifestyle and diet as well as physical and psychological well-being.
That educates interested people like you in around 16 months to become a holistic nutritionist out.
Is this article worth reading?
Share this article
swell
Mellor DD., Sathyapalan T. et al., "High-cocoa polyphenol-rich chocolate improves HDL cholesterol in Type 2 diabetes patients", Diabet Med. 11/27/2010, (11): 1318-21. (Dark chocolate improves HDL- Cholesterol in type 2 diabetes patients)
O. A. Tokede, J. M. Gaziano and L. Djouss, "Effects of cocoa products / dark chocolate on serum lipids: a meta-analysis", European Journal of Clinical Nutrition 65, 879-886, 08.2011, doi: 10.1038 / ejcn.2011.64. (Effects of cocoa products / dark chocolate on serum lipids: a meta-analysis)
"Chocolate may be Boon to Pregnant Women, Yale Study Shows", Epidemiology Vol. 19: 459-464, 05.2008 (Chocolate can be a blessing for women)
Sorond FA, Hurwitz S et al., Neurovascular coupling, cerebral white matter integrity, and response to cocoa in older people ", Neurology, 2013 (Neurovascular coupling, integrity of white matter and response of older people to cocoa)
Nehlig A. et al., "The neuroprotective effects of cocoa flavanol and its influence on cognitive performance.", British Journal of Clinical Pharmacology, Mar 2013, ("Neuroprotective effects of cocoa flavanol and its influence on thought performance")
Andrew P. Neilson et al., "Oligomeric Cocoa Procyanidins Possess Enhanced Bioactivity Compared to Monomeric and Polymeric Cocoa Procyanidins for Preventing the Development of Obesity, Insulin Resistance, and Impaired Glucose Tolerance during High-Fat Feeding," Journal of Agricultural & amp; Food Chemistry, April 2014, ("Oligomeric procyanidins from cocoa have increased bioactivity compared to monomeric and polymeric procyanidins from cocoa in order to prevent obesity, insulin resistance and reduced glucose tolerance in a high-fat diet")
Priv. Doz. Diederik Esser et al., "Dark chocolate consumption improves leukocyte adhesion factors and vascular function in overweight men", The FASEB Journal, February 2014, ("The consumption of dark chocolate improves leukocyte adhesion factors and vascular function in overweight men")
Dr. Scott A. Small et al., "Enhancing dentate gyrus function with dietary flavanols improves cognition in older adults", Nature Neuroscience, October 2014, ("Improving dentate gyrus function in older adults with the help of dietary flavanols improves intellectual capacity" )
Maria Moore et al., "Precise reason for health benefits of dark chocolate: Thank hungry gut microbes.", American Chemical Society, March 2014 ("Precise reason for health benefits of dark chocolate: thanks to hungry digestive bacteria")
Notice on health issues
This information is passed to the best of my knowledge and belief. They are intended exclusively for those interested and for further training and are in no way to be understood as diagnostic or therapeutic instructions. We do not assume any liability for damages of any kind that arise directly or indirectly from the use of the information. If you suspect illness, please consult your doctor or alternative practitioner
Related articles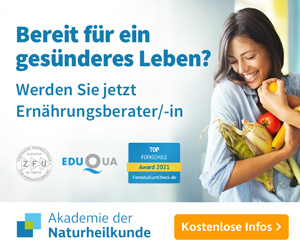 Subscribe to Newsletter
Exciting information about health and nutrition
1x per month
Login Successful. You will shortly receive a confirmation at the specified email address.
With your registration you allow the regular sending of the newsletter and accept the data protection regulations.
HEALTH CENTER © 2021 Neosmart Consulting AG. All rights reserved.