The Corona crisis hits women harder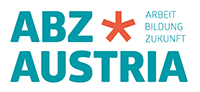 It is high time for targeted measures to counter the intensification and widening of inequalities in the labor market and in education
Vienna (OTS) - Change processes are accelerated or slowed down in crises. The latter, falling back into old patterns and injustices, is a major problem for equality between women and men in the labor market and thus for the economy and society. In households with children up to 15 years of age and home office, 45 percent of women took care of home schooling alone, in 34 percent of households both were responsible, in 7 percent the men, in 14 percent nobody or someone else. In addition to the burdens, there is also the fact that the attributes of home office power tend to lie with men. Undisturbed work, a desk of your own, a laptop or PC or the necessary technical equipment is often not available or affordable for women. That cannot work if women are currently in training, have a job or want to take the next career step.
, knows Manuela Vollmann, managing director of ABZ * AUSTRIA. Vollmann can say from practice that it is currently difficult to participate in education on an equal footing. Women in training are losing access to education at a time when information and learning are primarily online. , reports Vollmann.
Vollmann not only knows the stressful situation, but also knows what is important now, so that women do not fall back into financial dependencies and precarious life situations when it comes to work, at this point she also sees opportunities for Federal Minister Christine Aschbacher to intervene structurally. , explains the managing director of ABZ * AUSTRIA. , continues Vollmann.
Vollmann is sure. The educational landscape is changing, distance learning has not just been an issue since Covid-19, but has been accelerated by the current crisis and is one of the trends that will remain with us in the future. In addition to this type of spontaneous help, one also has to address more far-reaching structural changes. , suggests Vollmann. In addition, the reallocation of paid and unpaid work is very important to her in order to break up stereotypical role models and enable women to earn a living and a career. A career break due to children is unfortunately still a central influencing factor for a woman's further professional career. A political framework is needed that supports a partnership-based division of paid and unpaid work much more strongly. ABZ * AUSTRIA proposes a model of family working hours of 30/30, in which both parents reduce to 30 hours a week with partial wage compensation. , Vollmann is convinced.
In any case, the female perspective is often missing. says Vollmann in conclusion.
Inquiries & contact:
Mag.a Petra Endl
Head of Corporate Communication ABZ * AUSTRIA - Competent for women and business
Simmeringer Hauptstrasse 154, 1110 Vienna
Tel. ++ 43 699 1 66 70 314