Why is food so expensive in France
Cost of living as a Franco-German cross-border commuter: the best of both worlds
Everyone would like to save - and there are a lot of options, especially for people who commute across the German-French border for professional reasons.
Every morning across the border towards work, every evening the same way back. The focus automatically falls on fuel prices, on those of food and in conversations with colleagues and fellow students, one usually quickly learns how their monthly expenses are in view of the average French salaries. It is clear that cross-border commuters who commute daily or even weekly can save one or two euros through the differences between wages and salaries or the respective cost of living. The following article explains how and in what form it works best and where there is no potential for savings.
1. Means of payment
Regardless of where you get your salary and plan to spend it, the means of payment have to be considered. The problem with this is both a cost and a convenience factor, because Germany and France sometimes differ considerably in terms of payment methods:
The main means of payment besides cash in France is the credit card and not the EC card as we do with us
If you want to pay with your EC card or withdraw money, you usually have to pay additional foreign fees, which are determined by your respective bank
At the same time, EC payment is by no means accepted everywhere in France, when the "Carte bancaire" is mentioned, the credit card is meant, the EC card is called "Carte bleue".
The best way to avoid all of these problems is to get a credit card that is explicitly intended for use abroad. Although there are usually fewer special services from the issuing bank, there are no additional fees for paying or withdrawing money that can reduce the savings. The only thing that requires a rethink is the classic credit card practice, according to which the sum is only debited from the account a few weeks after the purchase. For this reason in particular, it is advisable to keep an eye on your finances more conscientiously in the first few months after accepting a job or degree in France and to hold back on spending until you get a feeling.
2. Fuel
Probably the most important factor for anyone who depends on their own car for commuting is fuel prices. And this is where the first selection criterion lies in the engine. Because whether you can save depends above all on which car you drive. This is due to the fact that diesel in France is not tax-reduced to the same extent as in Germany. In reality, it currently looks like the liter of gasoline (i.e. petrol) with 1.43 € in Germany and 1.41 € in France does not really give each other much.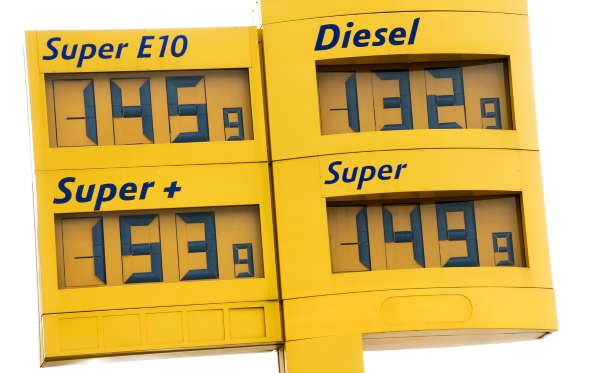 If possible, diesel drivers should refuel in Germany. In the case of gasoline vehicles, on the other hand, you can use current prices in both countries.
In the case of diesels, however, it is definitely worth heading to a gas station on the German side of the border, because here the liter currently only costs 1.20 €, while on the French side you have to pay 15 cents more. But bargain hunters shouldn't overdo it and bring their own diesel in large quantities to France. Only the contents of your own tank plus a maximum of 20 liters in reserve canisters may be transported between two EU countries - not only for tax reasons, but above all for safety reasons.
Incidentally, fuel prices also include the fact that France charges tolls for driving on its motorways. There are clear regional differences, which are due to the fact that France's motorway network is managed by several private operating companies - the prices per kilometer can fluctuate from 7 cents to 14 cents per kilometer.
In addition, France decided to introduce environmental badges based on the German model in July 2016. There are six badge variants. However, the vignette requirement currently only applies to the Grenoble and Paris area - no stickers are currently required in the rest of the country.
However, German drivers with a vehicle registered in the FRG can still enter the cities mentioned without a badge for a few days, because the environmental badges for foreign vehicles will probably only be available from February 1st - until then, the vehicle registration will be sufficient.
3. Tuition fees
Particularly with students, the peculiarities of the French study system must be taken into account. Basically, the French state universities have not charged any tuition fees for a number of years, but this does not apply to the Grandes Écoles and certainly not to private universities. There, the semester costs can sometimes be considerably higher than in the German comparison, because they are determined by the respective institute.
However, enrollment fees are to be paid in any case, once a year. They are currently 175 euros for a bachelor's degree and 240 euros for a master's degree. For this reason alone, it is worthwhile to find out more about the possibilities of BAföG abroad in Germany. Because that covers, among other things:
Travel surcharges for outward and return journeys of 250 euros each
Tuition fees - but only for one year
Health insurance costs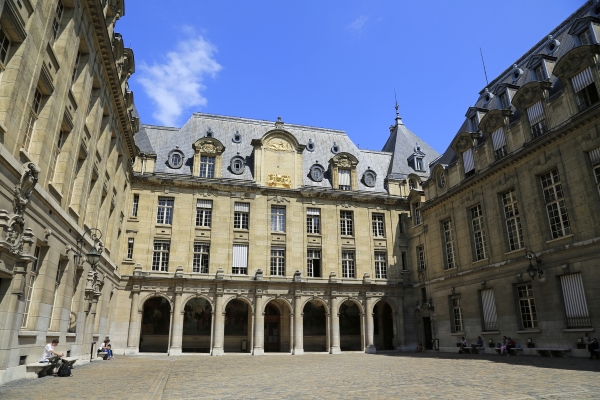 Even at the French elite university, the Sorbonne in Paris, there are no tuition fees because it is a state university.
The Office for Education Funding of the Mainz-Bingen district administration is responsible for France. Registrations should be made in good time at least six months before the start of the course. It should also be noted that in France as a student you have to expect monthly expenses of around 600 euros - in large regions such as Paris, however, this sum can also be higher.
4. Tobacco products
Of course, those who are addicted to smoking are best advised to give up completely. However, if you can't leave it, you should get your daily ration in Germany and take it with you to France, where the pack quickly costs one euro or more compared to Germany, depending on the variety.
This is due to the fact that the French state pursues a comparatively very restrictive anti-smoking policy and has therefore increased the tobacco tax significantly in the past - by the way, also the reason why even the original French Gauloises will soon no longer be made in their mother country.
5. Food
When it comes to body and stomach, the homeland of epicurean delights is generally somewhat more expensive than the Federal Republic of Germany, and this also applies to discounters that operate on both sides of the border, including Lidl and Aldi. However, one must actually differentiate here from case to case and also compare seasonally:
In the case of milk, the difference is marginal and is on the level of two to three cents per liter.
Genuinely French alcoholic drinks such as wine and champagne are cheaper in their home country, but foreign drinks cost more than in Germany.
Condiments such as vinegar, oil and salt are sometimes up to one euro cheaper in France, which is also due to the fact that producer prices have recently fallen sharply.
The same applies to side dishes such as pasta and rice, in Germany they are 20 to 30 cents more expensive per package.
Most types of fresh fish are also cheaper in France, sometimes the price is only half that of the German.
Also for fresh fruit, especially tropical fruits like pineapple, you have to pay less in French shops.
The situation is similar with vegetables - potatoes, lettuce, tomatoes and carrots are up to 30 percent cheaper in France.
For all goods that contain cocoa, however, the German practice of burdening them with a reduced VAT rate - both cocoa powder and chocolate are considerably more expensive in France.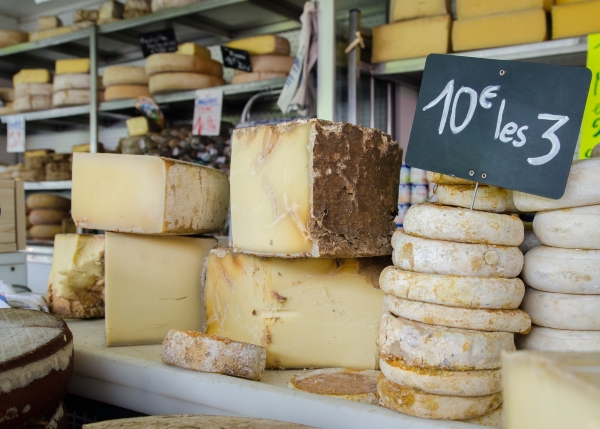 If you love French regional specialties, you should buy it there. Nowhere is it cheaper and better than in your home country.
So the bottom line is that it's worth going to the discounter in France for your daily groceries after work. And if you go to a restaurant with your colleagues at lunchtime, you should note the French peculiarity that it is rather unusual there to split the bill down to the individual person - even in restaurants near the border.
6. Toiletries
In 2015, France introduced the somewhat flippant "tampon tax" reduction in value added tax for feminine hygiene articles - instead of 20, only 5.5 percent value added tax is levied on these goods. Since Germany still relies on the normal value added tax rate, these are So they were definitely cheaper in France - which, however, cannot be said of other, less gender-specific hygiene products:
Shampoos and shower gels are up to one euro cheaper in Germany.
With soaps, it depends on the brand, genuinely French bars are cheaper in their country of origin, international brands cost less in Germany.
Deodorant sprays and rollers, on the other hand, are around ten percent cheaper in France.
When it comes to toothpaste and mouthwashes in Germany, not only is the range more diverse, but the prices are sometimes considerably lower.
When it comes to razor blades and foam, it depends again on the manufacturer. Usually the average price is practically the same in both countries, but special system blades from brand manufacturers can be up to twice as expensive in France.
Cosmetics such as make-up should definitely be purchased in Germany; here, too, French shops sometimes charge 100 percent more than the German competition.
In this case, the rule is that a comparison should always be made before going into business.
7. Insider tip private sales
Anyone who lives or works in France will, as a rule, sooner or later develop a certain preference for typical French goods, even if they live in Germany. As can already be seen with the food, these are of course cheaper in their home country. However, if you really want to save, you should ensure that you get your cheese or wine directly from the supplier, without going through discounters or hypermarkets. Directly from the winemaker or cheese dairy, you not only have the opportunity to save even more money, but often also to get products of particularly high quality and / or small quantities that do not even make it into regular retail.
Conclusion
Cross-border commuters who want to save money have to make very intensive comparisons for better or worse. Although France "on the whole" has somewhat higher living fees than Germany, this is by no means the case for individual products from the most varied corners of the shopping cart It is clear whether marginal savings are worth the extra effort. However, those who spend a longer period of time (e.g. for studying) in the Grande Nation can save by stocking up on shower gel, toothpaste, but also cigarettes and chocolate in Germany.
Image sources:
1) fotolia.com © evyamcs
2) fotolia.com © blende11.photo
3) fotolia.com © blickwinkel2511
4) fotolia.com © vadiml