Do you like south african wine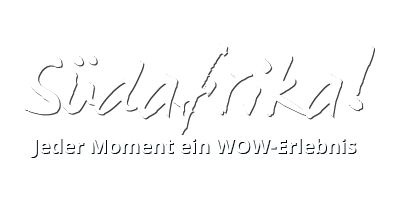 AN AD RELEASE
FROM SOUTH AFRICAN TOURISM
OVERVIEW
1 - South Africa is a way of life! 2 - At the Cape of Good Wines3 - The Land of Delicacies4 - Cultural South Africa5 - Wellness in harmony with nature
South Africa is a way of life!
South Africa is a country of contrasts. If you are in the mood for an inspiring mix of tradition and modernity, this is the right place for you.

Where can you drink a home-brewed millet beer in the midst of an illustrious group of rural residents and chat about old African traditions in the most beautiful natural surroundings - and just a few hours later enjoy a glass of wine in a chic designer bar with South African intellectuals in the hippest district of Johannesburg? That is only possible in South Africa, this country combines tradition with modernity and history with a promising future.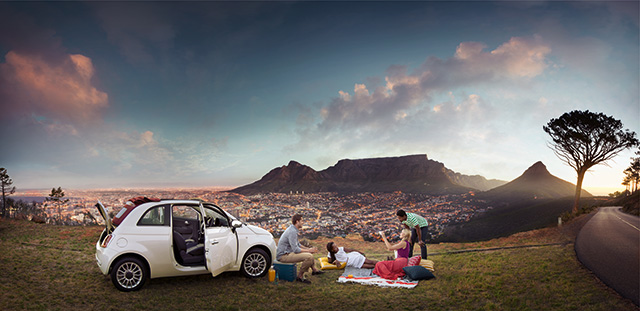 Photo Credit www.dein-suedafrika.de
South Africa currently offers a great price-performance ratio. Thanks to the very favorable exchange rate, now is the perfect time to discover the highlights of the Rainbow Nation. For little money you can experience exciting adventures everywhere in South Africa and have a really good time.

South Africa is a country for gourmets, it is the Cape of good wines, it surprises with its variety of culinary delights and convinces with exclusive restaurants. If you want to pamper your body and soul, you should convince yourself of the invigorating effects of the South African flora in the trendy "bush spas" and find your new African center.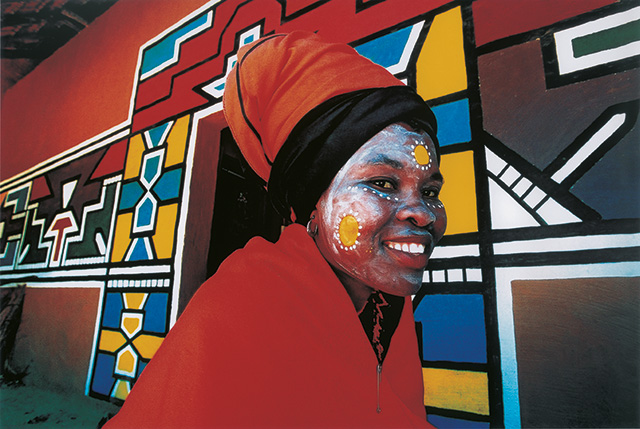 Photo Credit www.dein-suedafrika.de
South Africa connects worlds and offers a special kind of joie de vivre and relaxation. Here you can just be amazed, enjoy and let go every day anew. Let yourself be inspired and enjoy your personal wow experience in South Africa!
Psssst! If you like, I'll lend you my good nose. With that you will certainly not miss any animal offer. Have you already discovered a delicacy? Follow your nose.

Photo Credit www.dein-suedafrika.de

Photo Credit www.dein-suedafrika.de
OVERVIEW
1 - South Africa is a way of life! 2 - At the Cape of Good Wines3 - The Land of Delicacies4 - Cultural South Africa5 - Wellness in harmony with nature
At the Cape of Good Wines
South Africa not only attracts with wilderness, biodiversity and overwhelming landscapes, but also with wines that are today among the best in the world.

Winter and red wine belong together, ideally it is enjoyed in front of the fireplace at home. But how about finally escaping the German winter and tasting the best red wines directly at a winery? In South Africa you not only have a mild climate and guaranteed sun all year round, gourmets and wine experts also get their money's worth here.


The world-famous wine-growing regions are in the western Cape region around the mother city of Cape Town. They nestle elegantly between the breathtaking coasts of the Atlantic and Indian Oceans and the massive mountain ranges as if they had always been there. South Africa's winemaking tradition dates back to the 17th century, the first vines were planted in 1655. The Dutch founder of the Cape Province Jan Van Riebeeck took this courageous step, but the result was decried as "inedible drink". His successor, the wine connoisseur and governor Simon van der Stel, was more successful and founded the Stellenbosch wine-growing region, which is still legendary today. Here the settlers learned everything about the cultivation and processing of wine, and the foundation stone for the top quality that we know today was laid. As it quickly turned out, the temperate maritime climate in South Africa and the fertile soils create the perfect conditions for viticulture.


Over the centuries, South African wine continued to develop, but the breakthrough was only possible with the end of the apartheid regime in 1994. The diverse and high-quality range is valued worldwide today, which is reflected in the figures: the country currently exports around 400 million liters of wine. But it's not just profit that counts, the South African wine industry has also committed itself to nature conservation and the preservation of biodiversity. In addition, a support program called "Black Economic Empowerment" was launched, which aims to ensure equality for black South Africans in wine production.


The M'hudi winery is a perfect example of a South African dream that has come true. Malmsey and Diale Rangaka were the first black South Africans to buy a winery in 2003 - despite not having the slightest idea about wine. Six busy years later, it was her Sauvignon Blanc that was used to toast Barack Obama's inauguration in the White House.

One of the four classic wine routes should not be missed when visiting the Cape of Good Wines. The numerous wineries invite you to try them out and stay overnight. In addition, many wineries have picnic areas on their property and provide fully packed baskets with local specialties, a good bottle of their own wine and a blanket.


Since South Africa's climate is ideal for picnicking, there are picnic spots and the corresponding supplies throughout the country, such as in the Kruger National Park or in the Kgalagadi Tranfrontier Park. Picnicking with a sea view is a breeze in a country with 3,000 kilometers of coastline, and even the cities have picnic spots in their parks and gardens.

A good South African wine should not be missing at a picnic, and even if it may be difficult to find the right word for "cheers" with eleven national languages ​​- enjoyment is still guaranteed.

More on www.dein-suedafrika.de

Photo Credit www.dein-suedafrika.de
OVERVIEW
1 - South Africa is a way of life! 2 - At the Cape of Good Wines3 - The Land of Delicacies4 - Cultural South Africa5 - Wellness in harmony with nature
The land of unlimited delicacies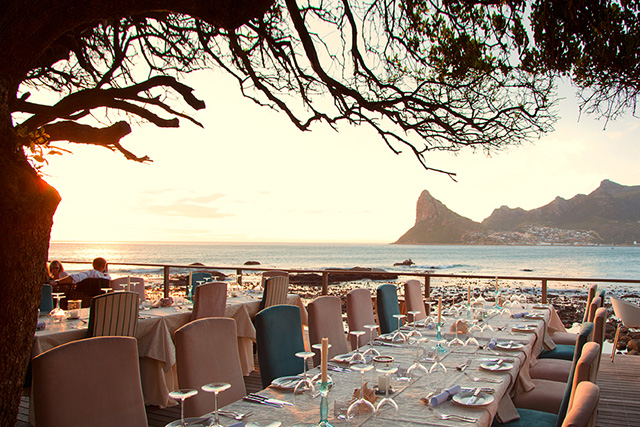 Photo Credit www.dein-suedafrika.de
How about a Bredie today? Or would you prefer braai? In a pinch we also have some biltong here ...

A little tip for everyone who now only understands Spanish: This is what delicacies sound like in South Africa! In order to get to know the country properly, one should devote oneself to its cuisine with all its specialties. This style is not that easy to describe, because the South African cuisine is characterized by one thing above all: variety. South Africa has filtered the best out of the culinary influences of all of its population groups, and so an incomparable mix has emerged from the European, Asian and African culinary arts in the course of history. Everyone has their own taste here, but it's worth taking a closer look.

South Africa: Food and Wine - A Culinary Journey
More on www.dein-suedafrika.de

There is no shortage of fresh ingredients in South Africa all year round due to the mild climate. Meat also plays an important role, with wild animals in particular forming an integral part of the menu. Braai is the South African variant of grilling, and it's easy to guess where the immigrants responsible for this influence came from. The "Boerewors" is almost always on the grill in South Africa, it is spicier than the German bratwurst and is usually in good company next to huge steaks. But fish also find their way onto the braai, for example the Snoek. It is a typical South African delicacy and is served in different variations: from pickled, smoked or dried to freshly grilled. Fish and seafood play a major role in a country that lies on two oceans. Here the delicacies come fresh from the sea directly on the plate - or in the Bredie. At first glance, a Bredie is nothing more than a stew - but the contents are as varied as South African cuisine: Irish stew, spicy curry or pumpkin stew with lamb, anything is possible in the Bredie.
A visit to a South African market is a special experience. With the global trend towards regional products, a flourishing market culture has developed in South Africa. Every Saturday, colorful organic and country markets fill the cities on the Cape and present the culinary diversity of the country at lavish stands.
Whether at the Neighbourgoods Market in Cape Town, the Pretoria Boeremark in Pretoria or the Bryanston Organic Market in Johannesburg, you can discover delicious delicacies all over the country while enjoying the lively and colorful hustle and bustle.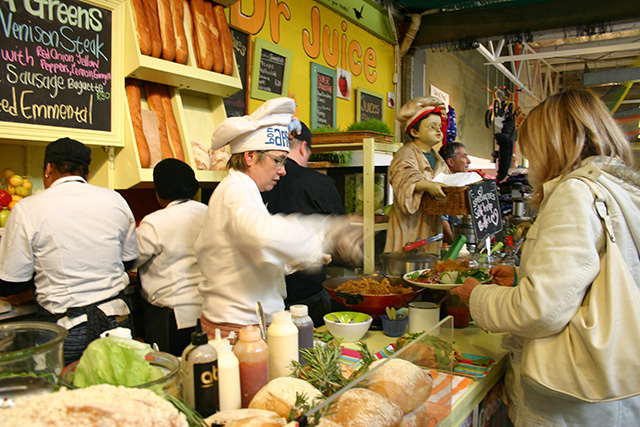 Photo Credit www.dein-suedafrika.de
If you want to be at the stove yourself, South Africa is also the right place, because cooking schools are currently experiencing a great boom. Here you cook with regional specialties and learn the secrets of South African cuisine. Prepare a feast for an afternoon with friends or book a professional course for a longer period? No problem, as long as you reserve in good time. And if you get hungry in between meals in South Africa, you are always perfectly equipped with a piece of biltong in your pocket. The fact that this snack consists of dried meat no longer seems unusual once you've tasted it for the first time.

Food festivals

Photo Credit www.dein-suedafrika.de
OVERVIEW
1 - South Africa is a way of life! 2 - At the Cape of Good Wines3 - The Land of Delicacies4 - Cultural South Africa5 - Wellness in harmony with nature
Cultural South Africa
South Africa has its own rhythm - and as soon as you hear these special sounds for the first time, you get addicted to them.


A trip to South Africa is particularly interesting for music lovers, as the country has a lively music landscape that ranges from traditional to popular music. Everything is possible here, from intimate open air sessions to well-known music festivals. Nowhere else in the world can you hear Be Bop, Acid Jazz, Funk, Heavy Metal, Roots Rock, Bubblegum Pop, Afropop, Township Jive, Kwaito, Hip Hop, Folk and avant-garde experimental music - all at the same festival!


Here are a few pointers for everyone who wants to get their money's worth musically in South Africa: Coffee Beans, a Cape Town company, specializes in musical tours to the nearby townships accompanied by a local musician.
We also recommend the fantastic eight-day music tour by Vuya Africa, which includes a lunchtime concert in the beautiful Kirstenbosch Gardens, a visit to Cape Town's best jazz clubs and excursions to various cultural districts.

Jazz fans shouldn't miss the "Cape Town International Jazz Festival". Every year at the end of March or beginning of April, the best representatives of the South African jazz scene as well as renowned international artists are brought together here. On five stages, visitors can be carried away into the world of jazz for two days and nights by international stars as well as local greats and newcomers.

The "Kirstenbosch Summer Concerts" take place in the Kirstenbosch Botanical Gardens from November to April. Every Sunday from 5 p.m. you can experience the most extraordinary open-air concerts here. Please do not forget the picnic basket and bring the children with you, because there is even a kiddies zone here so that the parents can indulge in the music in peace.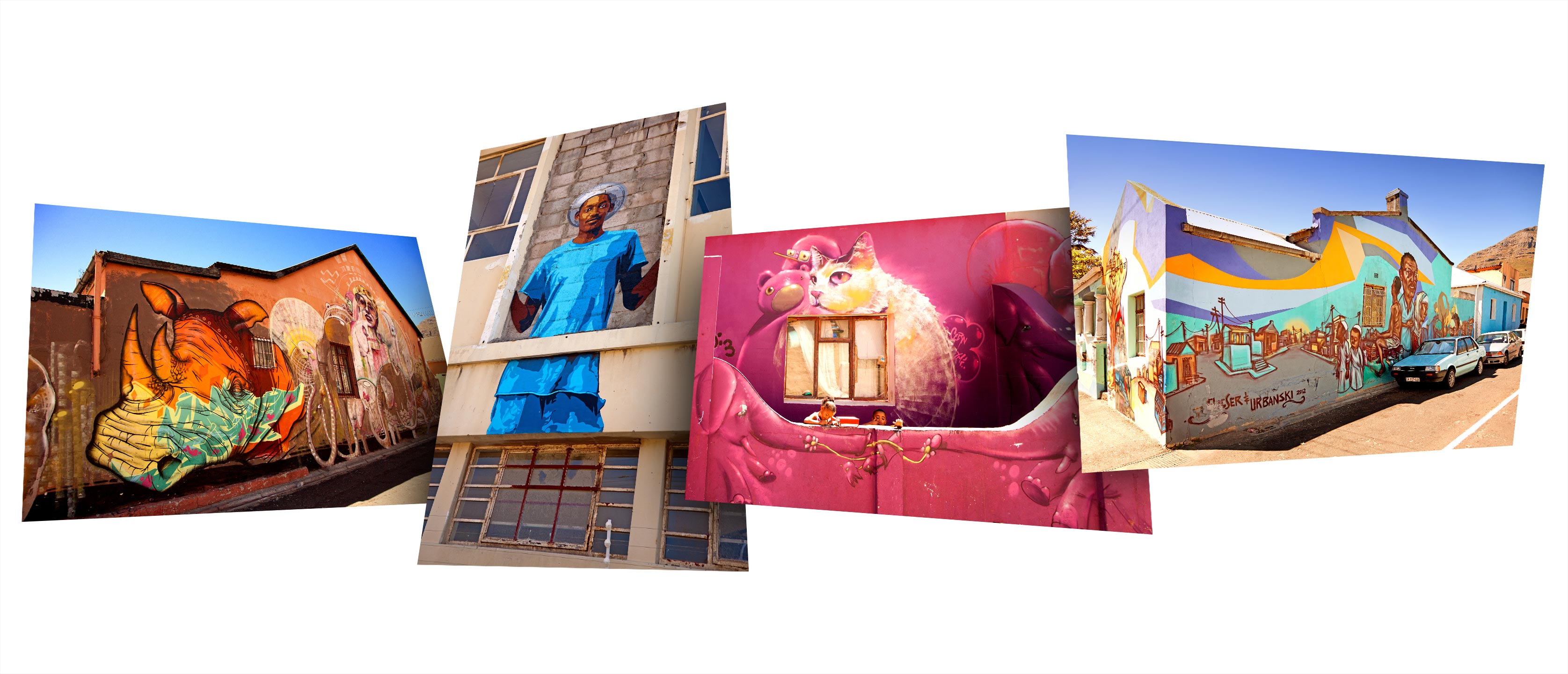 Photo Credit www.dein-suedafrika.de
In South Africa there is not only culture for the ears. Anyone walking through Johannesburg with open eyes will discover street art in all sizes, colors and shapes. They hide on bridges, house walls and in small alleys. It can be graffiti or mosaics, but paintings and installations can also be admired. The city promotes these public art projects with a "Public Art Policy", making Johannesburg the art and cultural center of South Africa. Numerous organizers offer guided tours and provide exciting insights into the city's growing art scene. In the Braamfontain district, for example, you can find a huge graffiti by the American artist Shepard Fairey, which shows the freedom fighter Nelson Mandela.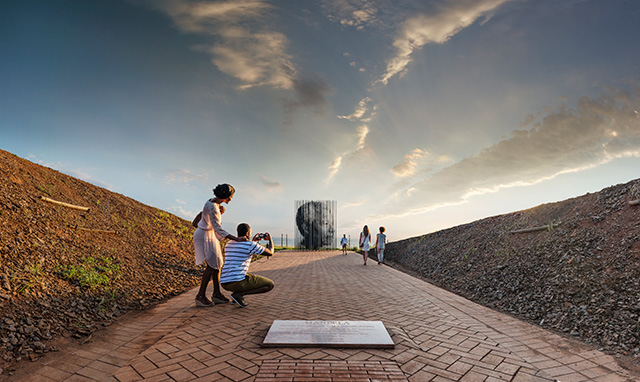 Photo Credit www.dein-suedafrika.de
If you want to find out more about Nelson Mandela, who shaped the history of South Africa like no other, you should visit the "Apartheid Museum" in Johannesburg, which opened in 2001. Here the rise and fall of apartheid from 1948 is documented as well as the beginnings of democracy with Nelson Mandela as the first black president.
This emotional journey into the past can make you want to visit the Robben Island Museum. Mandela spent 18 years of his captivity on this island, it is nine kilometers from Cape Town and can now be reached by ferry. Mandela's cell has been preserved in its original state and is a shocking testimony to the lifelong struggle against oppression.

South Africa's culture is as diverse as the people and the country itself. A cultural holiday in the cradle of mankind is a formative experience that will be remembered for a long time.

More on www.dein-suedafrika.de

Photo Credit www.dein-suedafrika.de
OVERVIEW
1 - South Africa is a way of life! 2 - At the Cape of Good Wines3 - The Land of Delicacies4 - Cultural South Africa5 - Wellness in harmony with nature
Wellness in harmony with nature
South Africa is known for thrills and unforgettable nature experiences. But relaxation is also very important in the cradle of mankind.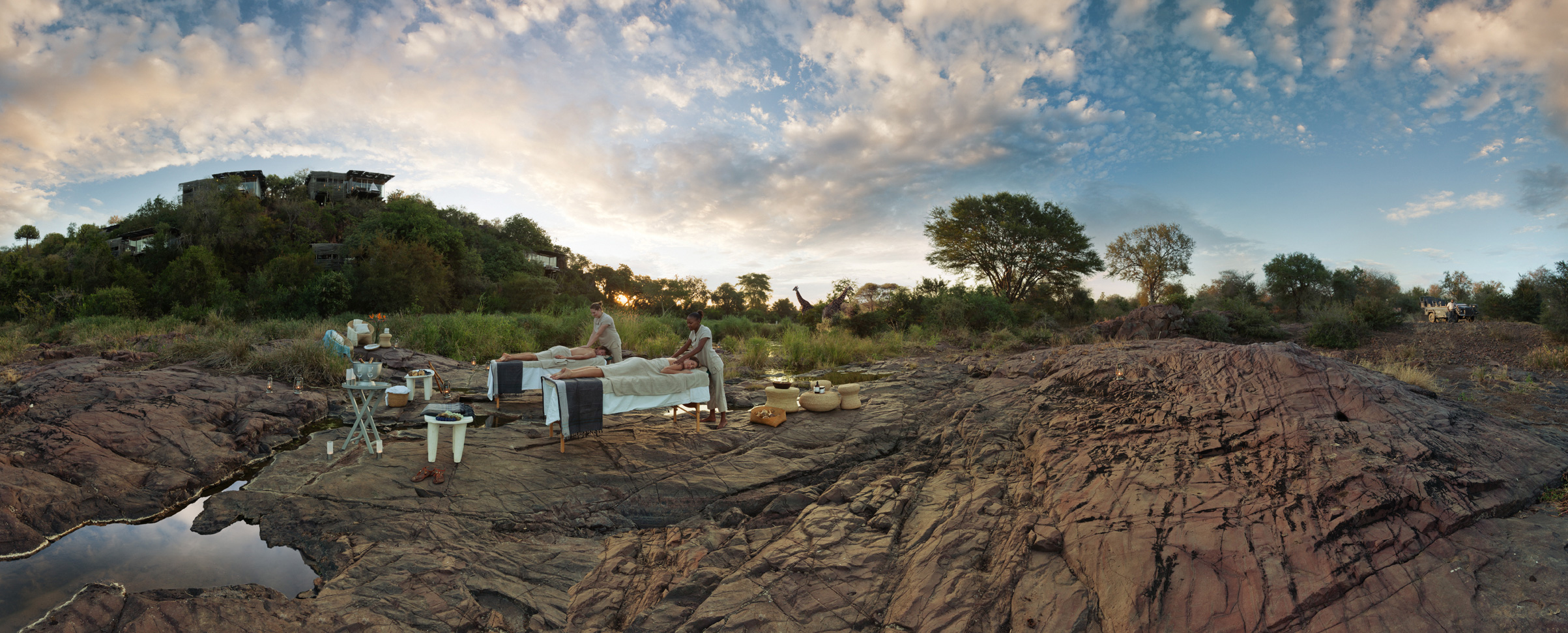 Photo Credit www.dein-suedafrika.de
On vacation we want to experience something special, have new experiences, enjoy life and relax. After all, it is the only time of the year when you can really switch off and let your body and soul dangle. All of this works particularly well in South Africa. You are far away from home and overwhelmed by the beauty of nature from the first moment. The numerous wellness oases here ensure a special kind of relaxation, after all, Africans have been familiar with the healing powers of nature for centuries. This is reflected in the treatment methods, products and of course also in the environment, which in combination with the most modern technology form the perfect wellness treatment.

South Africa offers a wide variety of spas, and you should find out more about the numerous options in advance. A unique concept are the so-called Bush Spas, which combine the safari experience with treatments such as massages, facials and alternative therapies - all in harmony with the unspoiled nature. A perfect example of this is the "Karkloof Safari Spa" in KwaZulu-Natal. In the "Amani African Spa", which is located in the Ivory Tree Game Lodge in the Pilanesberg Game Reserve, you can take part in safaris or bush walks between the various spa treatments - a unique combination of relaxation and thrills.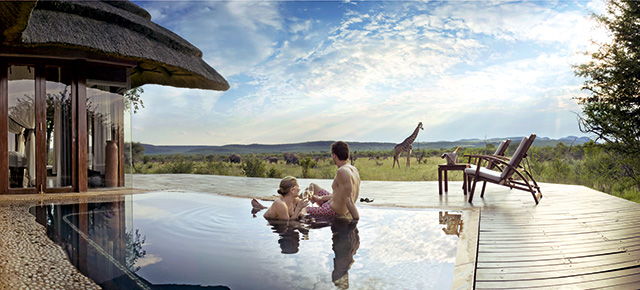 Photo Credit www.dein-suedafrika.de
Or would you prefer an African body peeling with marula oil, followed by a relaxing steam bath and an aromatherapy massage? The powers of marula oil are used in the wellness center of the "Thanda Private Game Reserve" in the north of KwaZulu-Natal.
In the "Fordoun Hotel & Spa" near Durban, the treatments are based on the traditions of the Zulu. The African healer Doctor Elliott Ndlovu uses Zulu Knobkierie sticks for his massages and offers tours of the Zulu village Thendela Village.

Perhaps an overnight stay in a traditional Zulu village also offers the desired relaxation? In Shakaland you are very close to the Zulu culture, the village has even served as a film set and invites you to stay overnight, enjoy culinary experiences and go on excursions in the surrounding area.
Those who love unusual sleeping places have countless possibilities in South Africa. A luxurious double bed right on a ledge in the open air? A hotel room in the Protea Hotel Breakwater Lodge, which was a prison cell in the 19th century? Or a night on the Santos Express? This real train stands in Mossel Bay just 30 meters from the beach and offers breathtaking views of the Indian Ocean.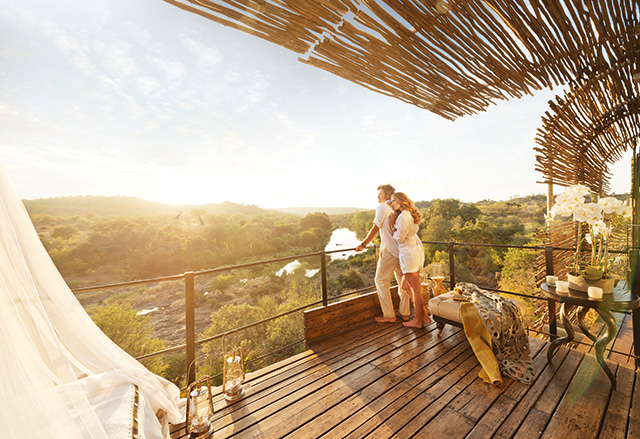 Photo Credit www.dein-suedafrika.de
Nowhere can you leave everyday life behind you as quickly as in South Africa. The connection between nature and wellness complements perfectly with the fusion of traditional knowledge and the most modern technology.Anyone who comes to South Africa to relax is far away from everyday life - and finally completely with themselves.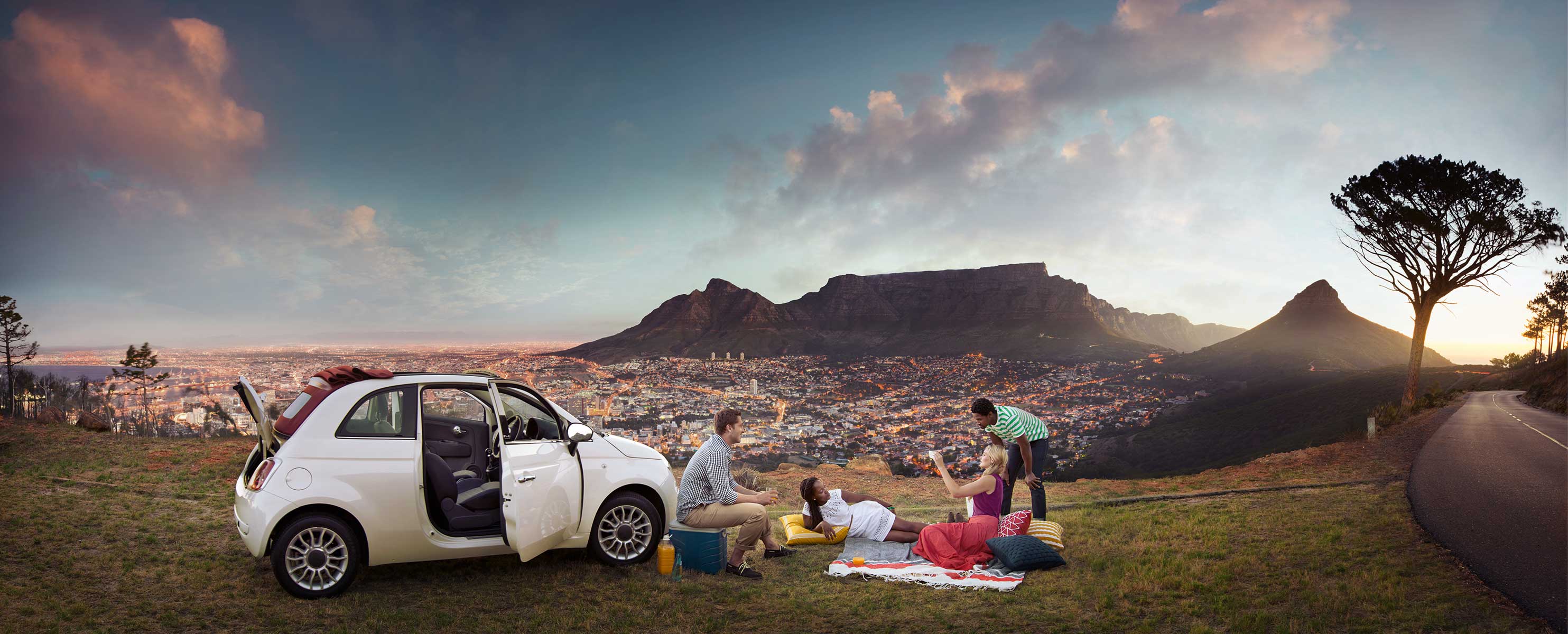 Photo Credit www.dein-suedafrika.de
... affordable: A vacation in South Africa is also suitable for the smaller budget, here you get a lot of luxury for little money - and can shop, eat out or experience adventures cheaply on site.
... sunny: Here you have the absolute guarantee of fair weather and can be outside all year round, do outdoor sports or swim in the sea. The rainwear stays at home.
... breathtaking: Legendary landscapes from Table Mountain to the "sky window" characterize the country. The mountains, forests, coasts and deserts of South Africa pamper the eyes and caress the soul.
... adventurous: diving with sharks, spending the night in a bush camp or climbing high peaks? In South Africa everyone will find their own personal thrill.
... wild: In this country you just have to go on safari and watch lions, elephants, giraffes or rhinos in the wild - or do you prefer whales, sharks and penguins?
... diverse: pure nature, fascinating animal worlds, impressive cultures, breathtaking adventures, unparalleled traditions and infectiously hospitable people, no other country has so much to offer.
... historical: The struggle against apartheid has shaped South Africa, here you are following in the footsteps of Nelson Mandela and his colleagues - a touching and inspiring experience.
... colorful: The rainbow country inspires with its different cultures and traditions - and has eleven official national languages! The coexistence of the different nationalities is peaceful, colorful - and fascinating.
... varied: From original Africa to Afro-Chic - there are countless opportunities to stay overnight, eat and drink. Only one thing is certain: you will always meet interesting and hospitable people.
... sustainable: Here you move carefully through protected landscapes, support social projects or buy artistic recycling. Environmental protection is very important in South Africa, perhaps also because nowhere is the wonder of nature as close as here.
MORE INFORMATION
Let yourself be inspired by the topic of outdoors.
Find out more about wildlife.

Photo Credit www.dein-suedafrika.de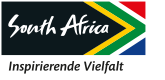 RELATED LINKS