What is your usual coping strategy
Interdisciplinary security research
The study was published online as a scientific preprint with further results at https://psyarxiv.com/xmpk4/ and can be downloaded there free of charge.
This study was carried out with our own funds and the outstanding support of the team from the Public Safety Research Forum: Stefanie Wahl, Sophie Kröling, Hagen Tischer, Anna Guerrero Lara, Roman Peperhove, Helga Jaeckel, Gabriel Lenhardt.
Summary
This paper presents preliminary results of a representative survey among the German population that focuses on the perception of risks and ways of coping with COVID-19. The results show that older people rate the risk of COVID-19 as lower than younger people. Women are more concerned about COVID-19 than men. People are particularly concerned about getting infected in places with heavy public transport such as public transit, shops or restaurants.
Coping strategies are very problem-oriented and most respondents listen to expert advice and try to be calm and appropriate. People accept that measures to fight COVID-19 will take some time to be effective. Buying and storing food in bulk is justified primarily by a combination of convenience and the perceived need to be prepared for possible quarantine.
You can also download the results here as a PDF.
---
With regard to the ongoing COVID-19 crisis, the aim is to examine how the German population perceives the situation and is dealing with it. The most important research questions are:
How do people in Germany perceive the risk of infection with COVID-19 (Coronavirus SARS-CoV-2)?
How do people deal with the risk of infection with COVID-19 (Coronavirus SARS-CoV-2) and the pandemic as such?
How do people behave in relation to COVID-19, for example do they store food?
The survey includes three main sections of people's responses to the crisis, as well as an examination of the socio-demographic aspects:
a) Risk perception and fear
b) Coping
c) Emergency food supplies
1.1 Methodology and representativeness
An online quantitative survey was conducted using an online panel. The data was collected from March 19 to 23, 2020 with the support of an ISO-certified panel provider. The panel provider was responsible for programming and recruiting the respondents. All questions were mandatory. The survey was conducted among 1,300 adults (18 years of age or older) who, as far as they know, are not infected with COVID-19 (29 respondents said they tested positive; they were not asked further). The results are online representative in terms of gender, age and distribution of the federal states (see appendix). After data cleansing, 1242 respondents remain in the data set. 49% are female, 51% are male; The age range of the sample is between 18 and 74 years and the average age is 46 years (SD = 15 years). Every federal state is represented. 38% of the respondents live in urban areas with more than 100,000 inhabitants and 20% in rural areas with fewer than 5,000 inhabitants. All others live in cities with 5,000 to 100,000 inhabitants.
The following are key results for the three aspects Risk perception and fear, Coping, Emergency nutritional care shown.
2.1 Fear and risk perception in the population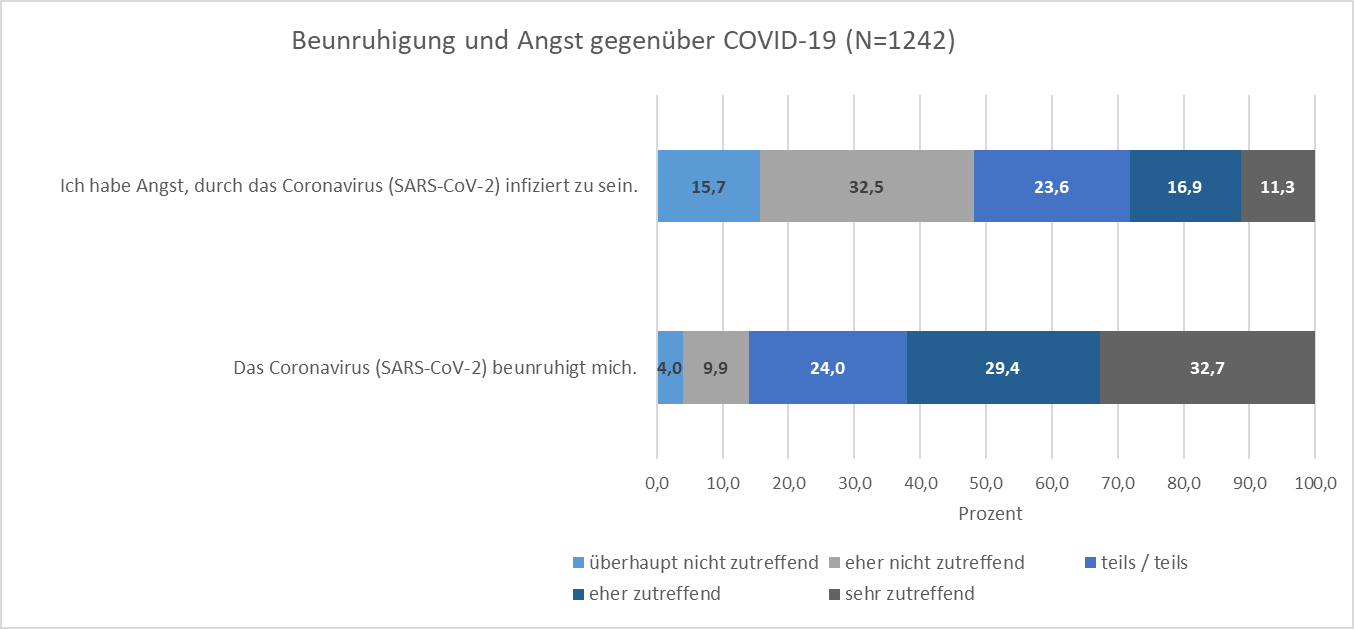 Figure 1: Concern and fear about COVID-19 (N = 1242)
With regard to the feeling of security (anxiety, fear), it can be seen that 62.1% are generally concerned about COVID-19 (women = 68.2%, men = 55.7%, p <.01), while 28 , 2% (women = 32.2%, men = 24%, p <0.05) are afraid of infection.
When it comes to the age of the respondents, older people are significantly more concerned than younger people. At the same time, there are no significant age differences in terms of fear of infection. In detail, only 8.5% of 60 to 74 year olds are afraid of being infected with COVID-19, while 67.4% of the age groups surveyed are generally concerned about COVID-19.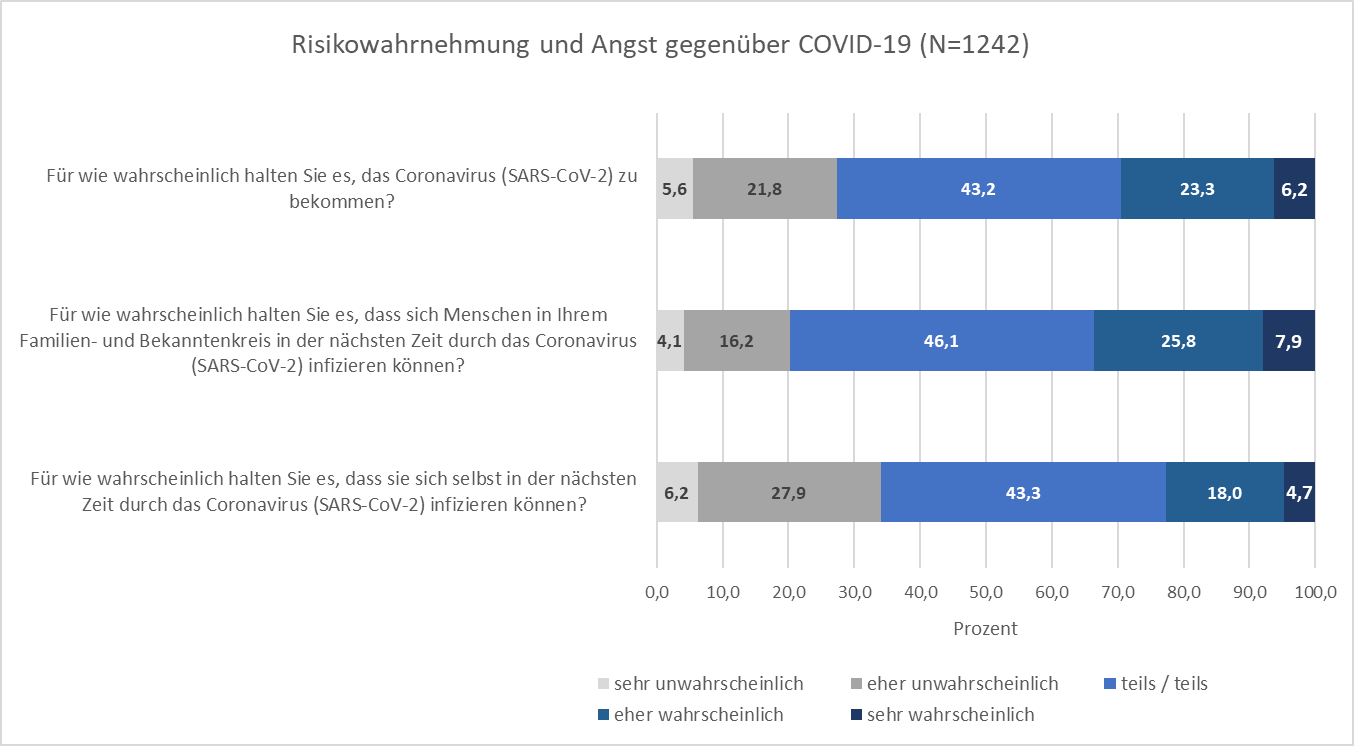 Figure 2: Risk perception towards COVID-19 (N = 1242)
For risk perception, i.e. the subjective assessment of the likelihood of being affected, the following picture emerges: Adults who have not tested positive for COVID-19 see a higher risk of infection for family members or friends than for themselves:
22.7% believe that it is likely or very likely that they will be infected in the near future (women = 22.6%; men = 22.6%, n.s.),
33.7% believe that it is likely or very likely that members of their family or friends will be infected in the near future (women = 33.8%; men = 33.5%, n.s.), and
29.5% think it is likely that they will get the virus (women = 30.2%; men = 28.8%, p <0.01).
Older people are significantly more likely to believe that they are generally less likely to be infected, or in the near future, than younger people.
In order to capture the feeling of security more precisely, questions were also asked about different locations. It turns out that one's own home is understood as an area of ​​security, followed by being outdoors or in private rooms.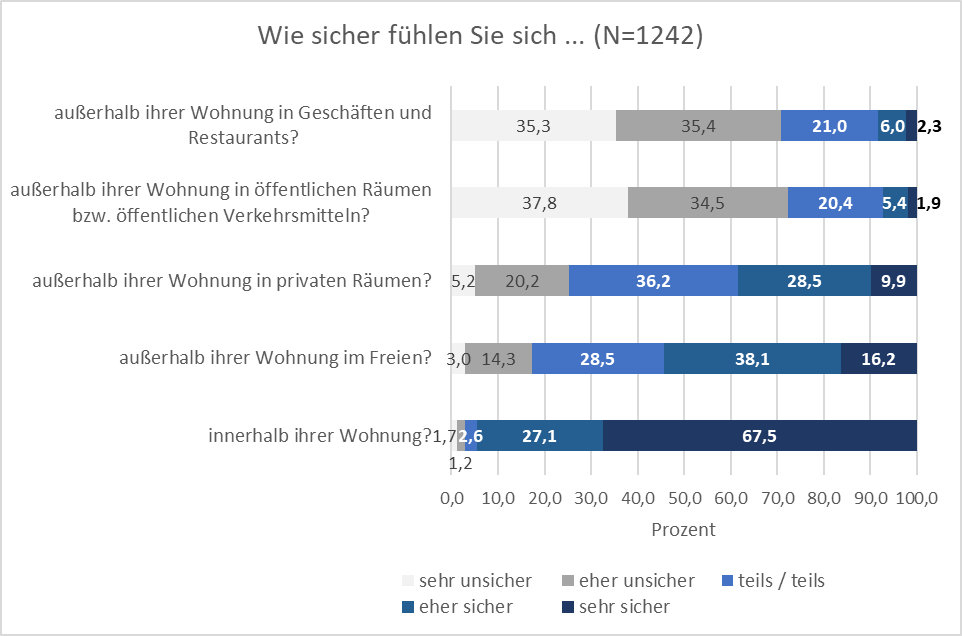 Figure 3: Sense of security in different places (N = 1242)
2.2 Perceived characteristics of COVID-19
This section follows assumptions of the so-called psychometric paradigm (Slovic 1987; Slovic, Fischhoff & Lichtenstein 2000), which states that people evaluate risks according to their own qualitative and non-objective criteria.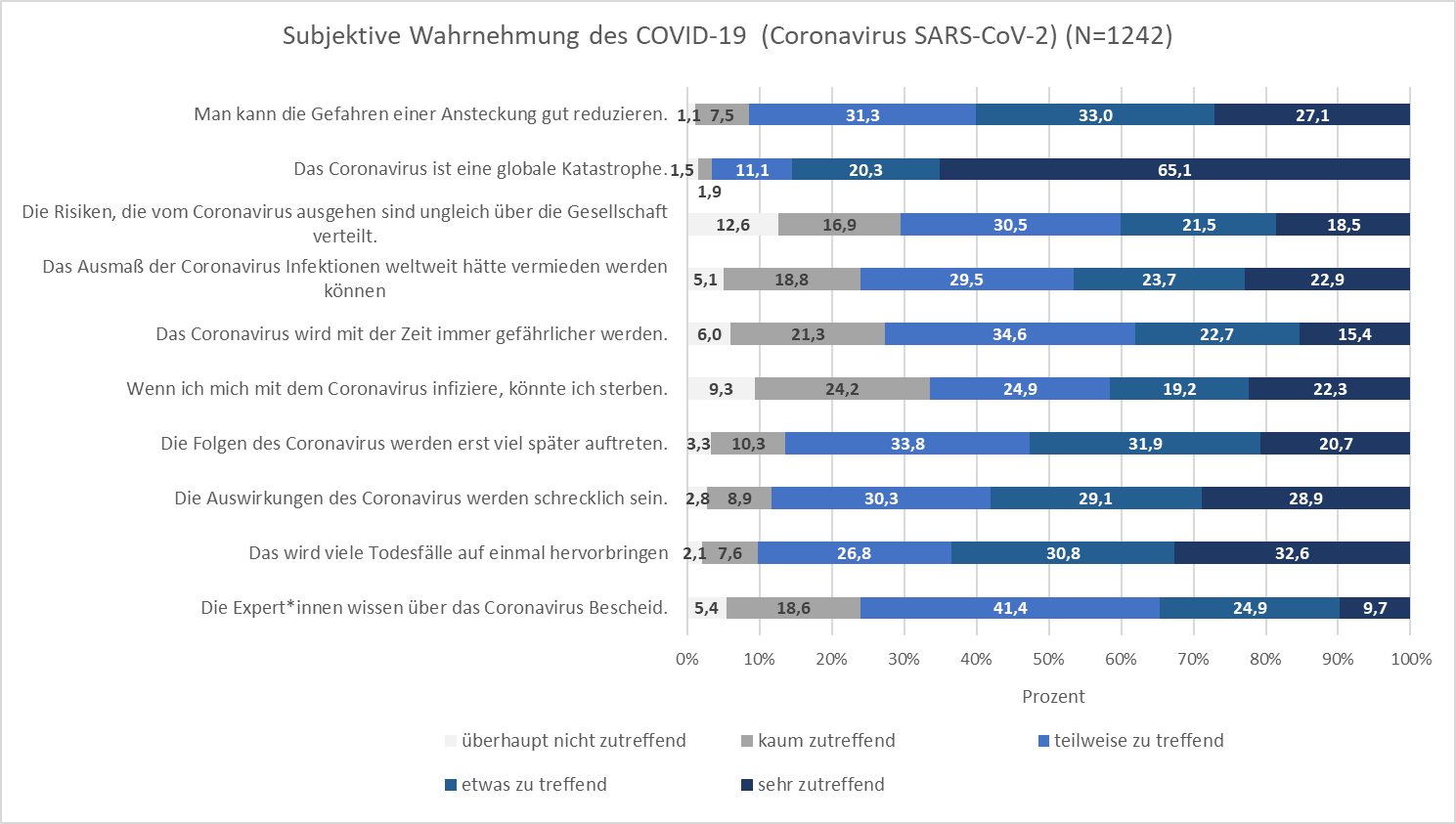 Figure 4: Subjective perception of COVID-19 (Coronavirus SARS-CoV-2), N = 1242
The data shows that most people in Germany view the coronavirus as a global catastrophe that will hit many people hard for a long time. It can be assumed that there is a pronounced awareness of the danger.
2.2.1 Coping strategies
Concrete measures were recorded in coordination with the Medical Faculty of the University of Duisburg (Teufel 2020). The results will then be compared with those from Duisburg[1]. The results so far show that people in Germany follow the advice of the experts with regard to hygiene and protective measures. At the same time, a different picture emerges with regard to the storage and purchase of disinfectants and toilet paper than is publicly discussed.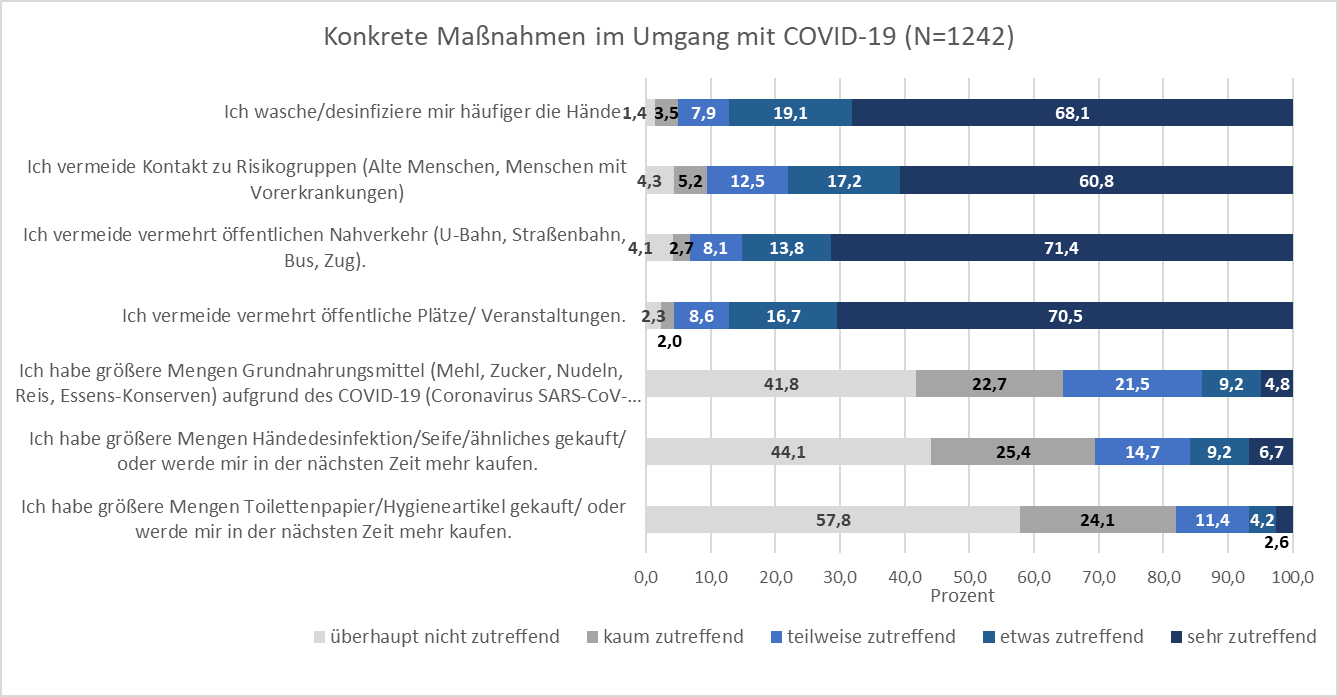 Figure 5: Concrete measures for dealing with Covid-19 (N = 1242)
Overall, problem-oriented strategies for coping with COVID-19 are more widespread among the German population than emotion-oriented ones. The Germans follow the advice of experts and think carefully about what to do, stick to it and try not to do anything rash. The emotion-oriented elements draw attention to the period of time that is perceived in connection with the corona pandemic. The majority of those questioned tended to say that they wait and distract themselves.
All 28 elements were transferred to a problem-oriented and an emotion-oriented coping scale. In relation to these scales, problem-oriented coping strategies with regard to their relevance in dealing with the COVID-19 coronavirus were rated higher (M = 3.1, SD = 0.57, N = 1242) than emotion-oriented strategies (M = 2.6 , SD = 0.63, N = 1242). When it comes to emotion-oriented coping, a significant difference can be found between women and men
(p <0.001). Women (M = 2.69, SD = 0.61, n = 630) agree more often with emotion-oriented strategies than men (M = 2.52, SD = 0.65, n = 612). The same applies to problem-oriented strategies. Women (M = 3.18, SD = 0.56, n = 612) agree more frequently with problem-oriented strategies than men (M = 3.04, SD = 0.58, n = 612). With regard to the age of the respondents, it was found that the older the respondents are, the less likely they are to use emotion-oriented coping strategies (r = -.14, p <.01). No significant correlations could be found for problem-oriented strategies and age.
2.2.2 Trust in politics, authorities and companies
Dealing with macro-social stressors requires trust in politics and those who have to deal with COVID-19 in the first place.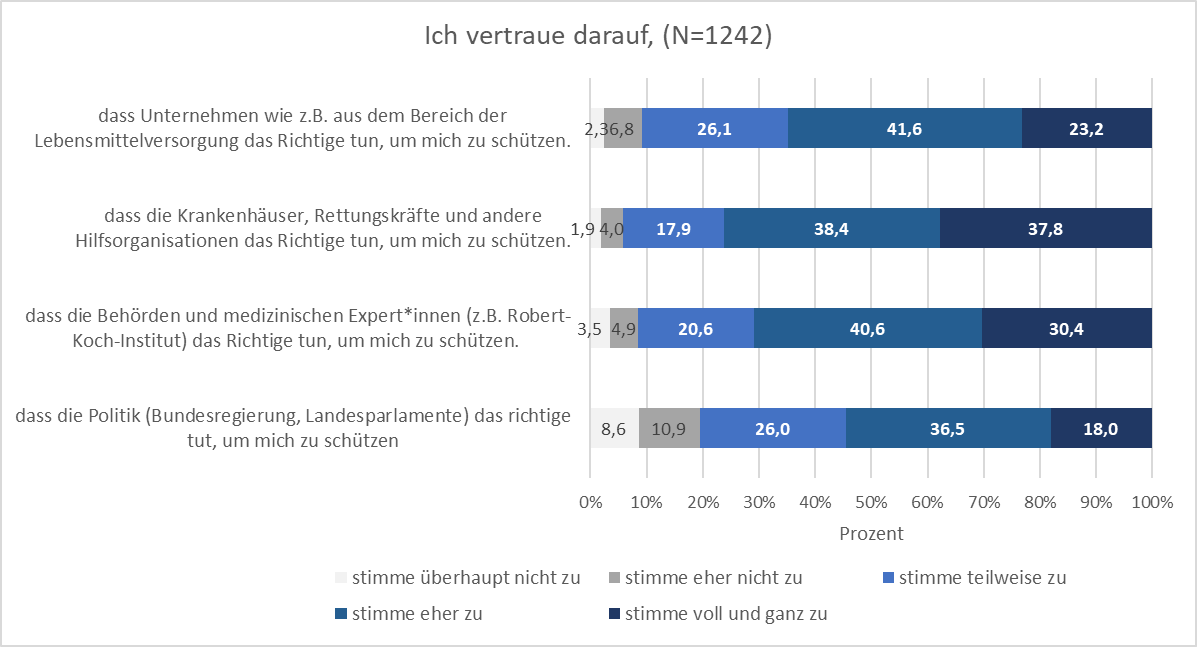 Figure 6: Trust in politics, authorities and companies
Of all respondents who did not test positive for COVID-19 respondents state:
76.2% trust hospitals, emergency services, and other aid agencies are doing what is right to keep them safe.
71.0% trust that authorities and medical experts (e.g. the Robert Koch Institute) are doing the right thing to protect them.
64.8% trust companies, e.g. B. Doing the right thing in the food supply sector to protect it.
54.5% trust that politicians (federal government, state parliaments) are doing the right thing to protect them.
In terms of the reactions triggered, one could say that Germans are very problem-oriented in their way of dealing with the COVID-19 coronavirus disease. They strictly follow the advice of experts: "Wash your hands and avoid contact with risk groups", "Think before you act", and "Try not to act too quickly". The trust in experts from the medical field is highest.
2.3 Emergency nutrition
With regard to their emergency prep, respondents were asked to rate the number of days they stored food. Figure 7 shows that at least 50% of the German population have stored food for 10 to 11 days. 10 days is the period recommended by the Federal Office for Civil Protection and Disaster Assistance in Germany (BBK 2018), while 88% of those surveyed state that they have stored food for 2 to 3 days, which is to be seen as in line with the international standard duration (Gerhold, Cortez Garcia & Guerrero Lara 2019). Previous studies have shown that only a third of the population normally stores food for 10 to 11 days (Gerhold, Wahl & Dombrowsky 2019).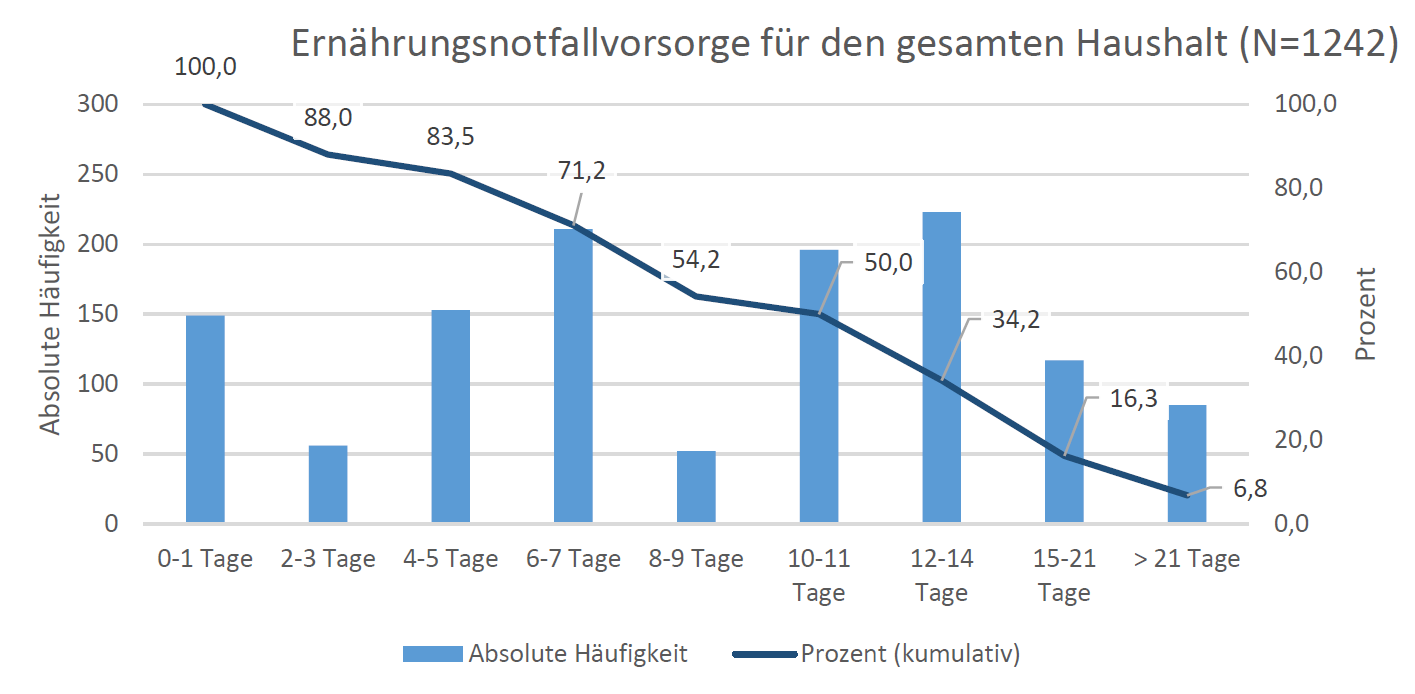 Figure 7: Emergency food provision for the entire household, N = 1242
Respondents were also asked if they were buying more groceries than usual due to COVID-19. 41.9% either partially or strongly agreed with this question. The main reasons given were concerns about quarantine (61% of respondents) and not wanting to go shopping every day (84%). In summary, the results show that respondents' concerns about quarantine are an important justification for food storage. The fact that more than 80% do not want to buy groceries every day can also be interpreted in the light of the current crisis.
Gerhold, L., Cortez Garcia, K. & Guerrero Lara, A. (2019). Food supply in crises and disasters. Supply and Vulnerabilities in OECD Countries. Volume 22. Research in Civil Protection, Federal Office for Civil Protection and Disaster Relief
Gerhold, L., Wahl, S. & Dombrowsky, W. R. (2019). Emergency Food Preparedness in Germany. International Journal of Disaster Risk Reduction. Volume 37, 101183
Federal Office of Civil Protection and Disaster Assistance (2018). Guide for Emergency Preparedness and Correct Action in Emergency Situations. Retrieved from: https://www.bbk.bund.de/ SharedDocs / Downloads / BBK / DE / Publications / Broschueren_Flyer / Fremdsprach_Publikationen / disasters_alarm_en.pdf? __ blob = publicationFile (22/03/2020)
Slovic, P. (1987). Perception of risk. Science 236, pp. 280-285
Slovic, P., Fischhoff, B. & Lichtenstein, S. (1982). Why Study Risk Perception? Risk Analysis, Vol. 2, No. 2. 1982, pp. 83-93
Slovic, P., Fischhoff, B. & Lichtenstein, S. (2000). Cognitive Processes and Societal Risk Taking. In P. Slovic (Ed.), The Perception of risk, pp. 32-50. London: Earthscan Publications Ltd.
Teufel, M. (2020). Study on dealing with the COVID-19 / SARS-CoV-2 (Corona virus). Retrieved from https://ww2.unipark.de/uc/2020/ (22/03/2020)
Table 7: Representativeness of the sample compared to official statistics
Survey

(in %)

Federal Statistical Office (Destatis) (in%)

gender

W.

49.3

49.3

M.

50.7

50.7

18-29

19.1

19.2

30-39

17.1

17.8

Age

40-49

18.0

17.4

50-59

23.8

22.5

60-74

22.0

23.2

Bremen

0.9

1.1

Baden-Wuerttemberg

13.3

12.8

Bavaria

15.9

15.3

Berlin

4.8

4.3

Brandenburg

2.9

3.1

Hamburg

2.2

1.8

Hesse

7.1

7.5

federal state

Lower Saxony

9.4

9.5

Mecklenburg Western Pomerania

2.0

2.2

North Rhine-Westphalia

21.5

21.6

Rhineland-Palatinate & Saarland [2]

6.1

5.8

Saxony

5.0

5.5

Saxony-Anhalt

2.7

3.0

Schleswig-Holstein

3.5

3.6

Thuringia

2.7

2.8
---
[1] The study can be found at: https://ww2.unipark.de/uc/2020/
[2] Rhineland-Palatinate and Saarland are run jointly by Destatis