Current
News from 05/13/21
Become financially free
When it comes to money, the fun usually stops. But now the well-known comedian and radio host Mike Hager has written a book about money, and the fun is only just beginning - with getting rich. Because Hager knows exactly what he's talking about: At just 26 years old, he had 35,000 euros ... More ...
---

News from 04/30/21
REMOTE. Literature & entertainment: tickets are still available!
Nothing to do in your own four walls tonight? Then quickly buy a ticket for the microtext literature show REMOTE. Literature & Entertainment and traveling to Romania. Today, Friday, April 30, 2021, 8 p.m. Reading, conversation, live cooking, DJ set, live translation With: Lavinia… More…
---
advertising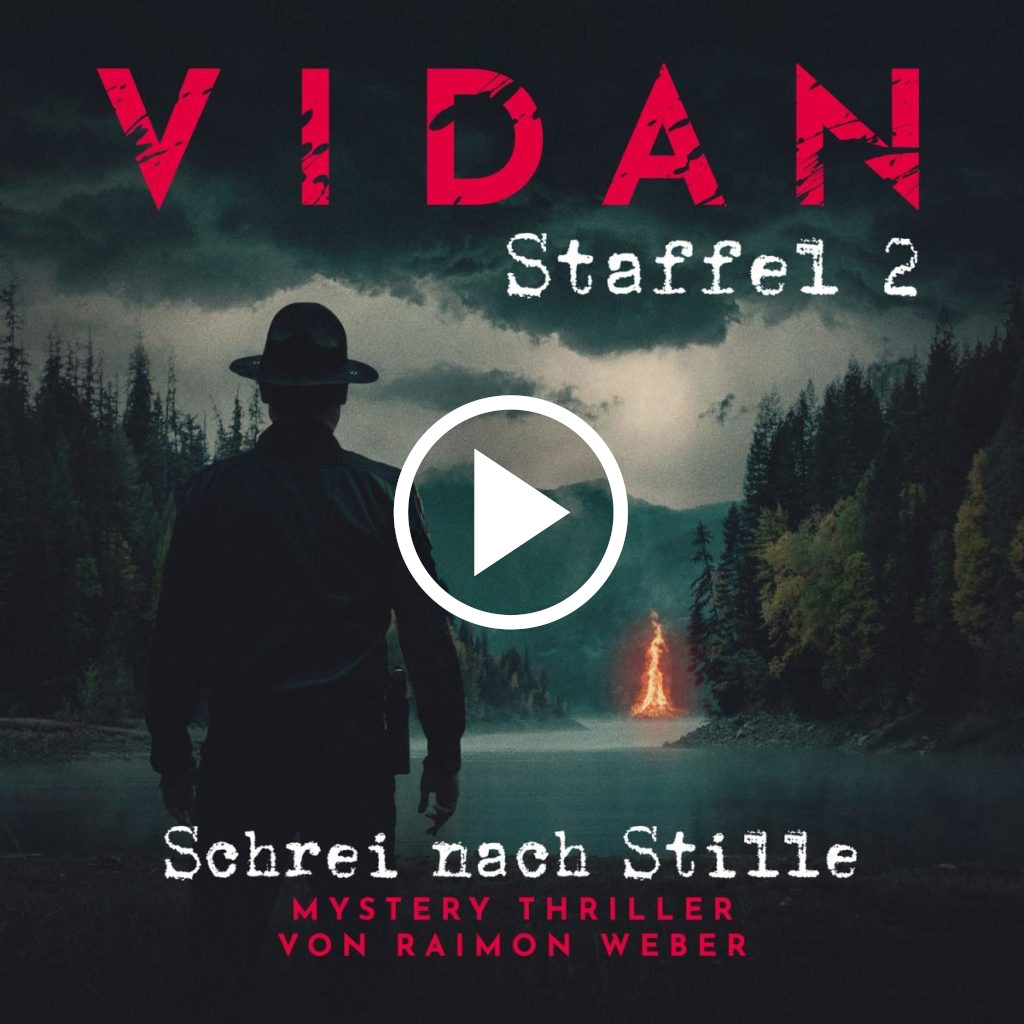 ---

from 04/30/21
The fascinating world of the tarte flambée
55 illustrated tarte flambée ideas on 120 pages: The popular recipe collection by Jimmy Hublet and Julie Mertens for all lovers of experimentation: inside the tarte flambée and those who might want to become one, is now available in the third edition. Alsace meets Palatinate ... More ...
---

from 04/26/21
What makes people strong brands
How can you build your own brand from within? What can help to get to the heart of what distinguishes you and to convey it to other people authentically and impressively? The book "Personal Branding. What people do to ... More ...
---

from 04/26/21
Thoughts of happiness
What is the art of living a happy life? The filmmaker and author Marietheres Wagner pursues the philosophy of Epicurus and combines works from literature, painting and film in an exciting way. A homage to reading and writing, to the book ... More ...
---

from 04/26/21
LEA for the Toniebox
She is currently one of the most famous singers in Germany: LEA. On May 13th, she was the first German pop star to receive her own Tonie. Fans can look forward to 15 of their greatest hits. "LEA is our first pop star Tonie, with which we are definitely breaking new ground", says Markus ... More ...
---

from 04/26/21
A question of attitude
Can we also use far-reaching challenges such as the corona pandemic as an opportunity for our further development? In his new book "A Question of Attitude" published by Ariston Verlag, the entrepreneur and bestselling author Bodo Janssen, who experienced both crisis and success, shows… More…
---

from 04/16/21
Best girl friend
As children, Jess and Heather shared everything. Until a single day irrevocably destroyed their friendship. Years later, Jess returns to her idyllic hometown on the coast of England. There she is supposed to take over the reporting on a brutal double murder. But when Jess ... More ...
---

from 04/16/21
Summer in the Spiegelburg shop
It is slowly getting warmer again and soon it will be time for that real summer feeling. The Spiegelburg Shop from Coppenrath Verlag has lots of great ideas on how to have fun in the garden, on the playground or in the park on hot days. Hippo, whale and crocodile water shooters provide ... More ...
---

from 04/12/21
Usedomer Literaturtage digital 2021
"The divine" is the bracket that writes as diverse as Olga Tokarczuk, Marica Bodrožić, Navid Kermani, the philosopher Peter Sloterdijk, the Vatican insider Andreas Englisch or the former President of the Bundestag Norbert Lammert at the Usedomer Literature Days 2021 from 14.… More…
---

News from 04/06/21
Find and retain customers with MailStyler 2 Professional
Especially in times of lockdowns and partial openings, retailers are challenged to break new ground in order to ensure that customers are approached. Digitization is accelerating and promoting online communication with customers and interested parties. Not only the online shops benefit from this… More…
---

report
Out in Georgia
The first queer literature is currently developing in Georgia, as homosexuals and transgender people are increasingly fighting for more acceptance and their own scene. BY ANGIE MARTIENS Since the beginning of the 20th century, German-language literature has known subjects and characters that we now call queer. It was then that the first gay and lesbian subculture emerged. Such a literature from the ... More ...
---

News from 04/01/21
Pretty all-rounders
Mieze Schindler, Jonkheer van Tets or Black Jewel - behind these names there are no fictional characters, but real superfruits in the form of berries. We all love the small, colorful berries that sweeten our lives from spring to autumn. Some use them for their loved ones ... More ...
---

Special
Why we need diverse voices
I have a lot of favorite words. One of them is visibility. Others are: Representation. Diversity. Diversity. So for this text I went on a search: How diverse is our literature actually? And how diverse are the books that are currently being published? BY LINUS GIESEWhen I go into a bookstore these days, I find in the books through which ... More ...
---

News from 03/25/21
My green Japanese cuisine
The new book by the chef and bestselling author Stevan Paul "My green Japanese cuisine" is the first vegetarian Japanese cookbook on the German market and an invitation to discover Japanese cuisine creatively and individually. Stevan Paul has been enthusiastic about these ... More ...
---

from 03/18/21
Bake like in Italy
In domestic kitchens, more dough is kneaded, folded and stretched than it has been in a long time. Many people discovered baking bread for themselves during the Corona period. And when baking bread becomes a trend, a look at the traditional Italian art of baking should of course not be missing! Gennaro… More…
---

News from 03/15/21
Over 5000 magazines - 1 app
Do you love good texts, artistic photography, fashion and culture? Do you want to know what is happening in Europe and in the world? Or do you just long for rest and enjoyment? Then you will love an offer like Readly, which gives you thousands of the best magazines in the world digitally to… More…
---

from 02.03.21
When Corona is over ...
What to do when Corona is finally over Hugging complete strangers? Or quickly buy back old household items that fell victim to the tidying up frenzy beforehand? The booklet "On Saturday after Corona" by Fabian Kendzia and Lorenz Ritter, published by Becker Joest Volk Verlag, is the… More…
---

News from 03/02/21
Business books from Vahlen Verlag
In order to be professionally successful, you should keep training yourself. The Franz Vahlen publishing house has the right literature. A small selection from the spring program: Successful in a team Everyone wants and needs teamwork. But how does it even work? How do you as ... More ...
---

News from 02/24/21
Murderous wine tasting with Carsten Sebastian Henn
There will be a murderously good crime thriller wine tasting on March 12, 2021, organized by VinVenture, Germany's first talent factory for young winemakers. SPIEGEL bestselling author Carsten Sebastian Henn reads three criminal stories from his anthology "Henkersmahlzeit", published in… More…
---

News from 02/24/21
With a raffle: DVD and Blu-ray release of "Just a Single Life" on March 11, 2021
Europe is devastated by the horrors of World War II, only the world of the young shepherd Jo (Noah Schnapp) in the French Pyrenees seems to have remained remarkably untouched. But when Jo has a mysterious encounter with a stranger in the forest, his life suddenly changes. ... More ...
---

News from 02/19/21
The Thirteenth Paladin (Volume 7) from March 1, 2021 as an audio book
"The Lord of the Rings" meets "Eragon" and a pinch of "The Witcher"! Volume 7 with the title "Im Ewigen Reich" of the bestseller series "The Thirteenth Paladin" will be published as an audio book exclusively by AUDIBLE on March 1st. Successful author Torsten Weitze combines the best components of high fantasy with ... More ...
---

News from 02/17/21
Learn by playing
What can you see? What belongs together? What does not fit? If you look closely, you will discover the solution on your own! Exciting search pictures, labyrinths and lots of painting games train concentration, fine motor skills and logical thinking. A colorful mix of different learning books ... More ...
---

News from 02/17/21
Enjoyable country life
Seasonal, regional recipe ideas with ingredients from their own garden and stories from a farm that invite you to linger, dream and gardening. In their cookbook "Farmmade", the sisters Lisa and Steffi talk about their garden and life in the country. They show their favorite recipes and ... More ...
---

News from 02/12/21
Together against corona boredom
Stay at home - that has been our motto for many months. As usual, we cannot visit our families, meet friends, do sports and much more. In difficult times, a little distraction and joy are always welcome! This is what the popular picture book heroes thought of ... More ...
---

News from 02/11/21
Hello paris
This is not the time to go on long journeys. The protagonist Hanna in Petra Meyer's book "Hallo, Paris - Hannas Telefonate" dreams in vain of sitting in a Paris street café, chatting in French and escaping from everyday life. That's why Hanna calls ... More ...
---

News from 02/11/21
With a raffle: Home cinema start of "David Copperfield - Once Wealth and Back"
From impoverished orphan to celebrated, radiant writer - and in between lots of exciting, bizarre, funny and moving events: Charles Dickens 'famous, semi-biographical story is set in" David Copperfield - Once Wealth and Back "with a lot of fresh air, humor ... More ...
---

from 02/03/21
Learning to fold is child's play
Already 2000 years ago people in ancient China buckled toys made of paper; this art is still called "origami" today. Even today, paper planes are a hot topic for our kindergarten children. Even with younger children this is very easy to do with help and, above all, it makes ... More ...
---

News from 02/03/21
Life is Beautiful!
It really doesn't take much to enjoy life: a warming tea, a long walk in the sunshine or a good meal. With "Life is beautiful", published by Coppenrath Verlag, we take time for the things that make us happy. Warm pears with almonds and… More…
---

Youth and Children | By Paula Desgualdo
Voting takes place in the jungle
After the lion has built a swimming pool right in front of his den, the animals of the jungle wonder whether he is still the right leader. He always determines and does really good things just for himself! Maybe you could new ... More ...