Works GoFundMe in Nigeria
Covid19 emergency packages for Nigeria
Ẹ káàbọ̀ ore mi, Bawo ni? Hello my friend how are you
Thank you for your interest in my project. I'm Noemi, a do-gooder, I'm twenty years old, I live in Courgevaux and I study social work at the Bern University of Applied Sciences. My passion is to help other people, that's why I start this project.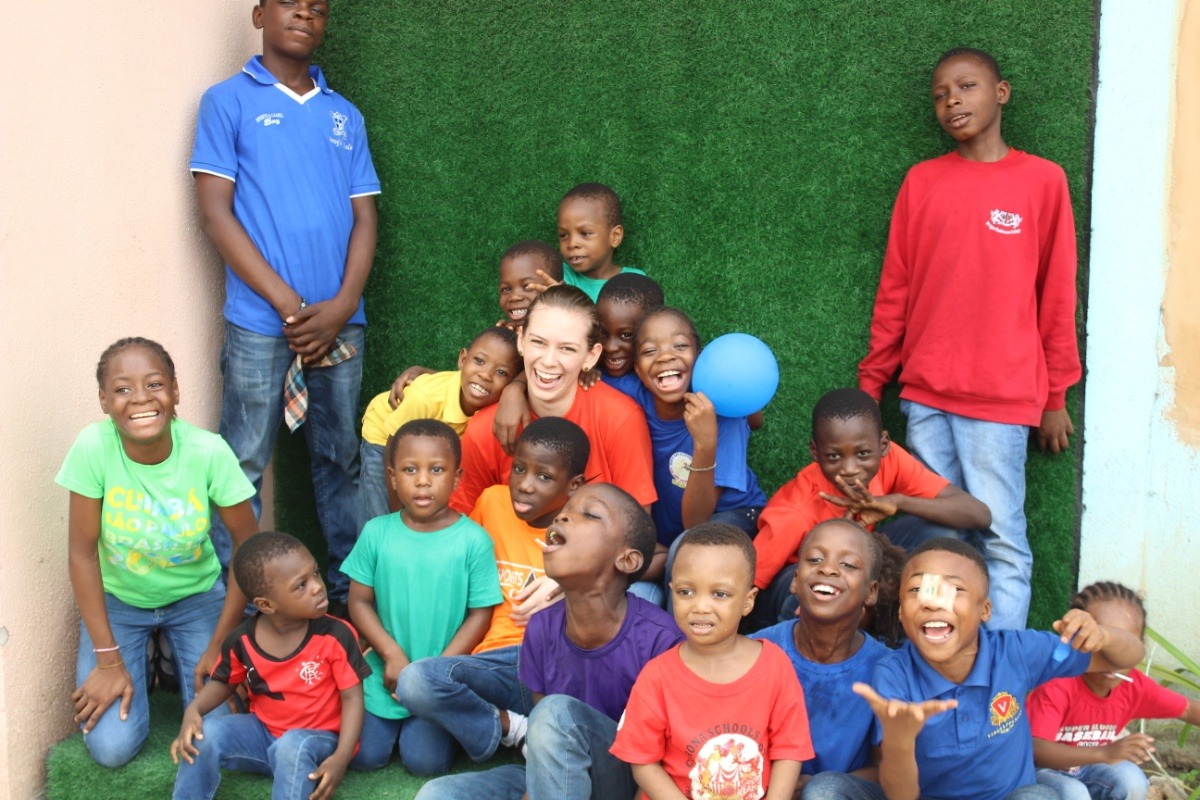 Figure 1: Children from the Red Cross school
The present times are unusual for all inhabitants of this earth. In some places in the world people suffer more than others. For some it means fighting for survival and for others it means going on with life as usual and wearing a mask.
There are relatively few cases of the coronavirus in Nigeria. Why is that so? Are there no test options because of the warmer climate or do you have a stronger immune system? One does not know. What we do know is that they are suffering from the consequences of the coronavirus. The lockdown is over, they are allowed to go back to work, but day-to-day business is bad, nobody has any more money to afford anything or to buy food.
In August 2019 I spent six months in Lagos, the capital of Nigeria, as part of a social internship. I worked for the Nigeria Red Cross in the children's home and in the school that went with it. This half year brought many ups and downs. However, the country with its locals enchanted me. The children from the home learned to me what it means to be a child in Nigeria, to lead a life with few prospects and to have joie de vivre in spite of everything. You can find more information about my stay at this link: https://murten.unsereregion.ch/land-und- Menschen/1634-noemi-lerch-erzahl-von-ihrem-praktikum-an-einer-schule-in-nigeria .html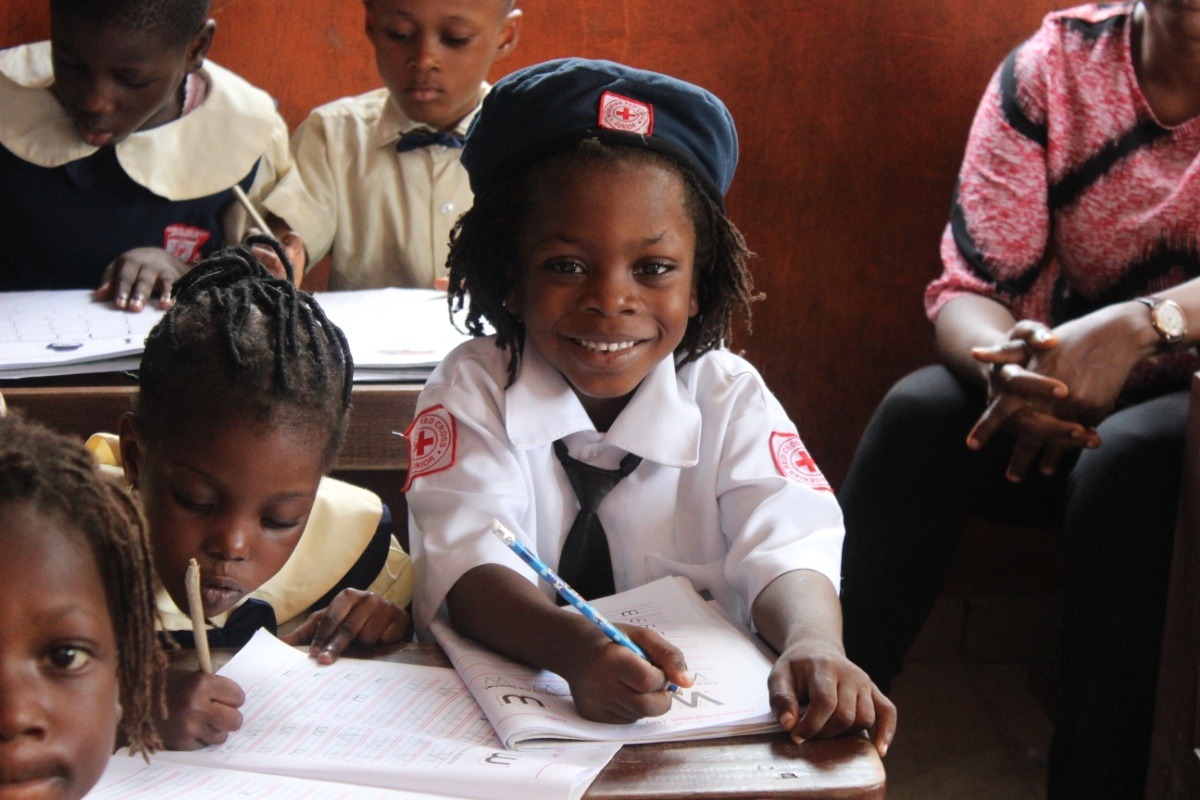 Figure 2: A first grade student in Red Cross uniform
When my internship came to an end in mid-February 2020, I came home with a heavy heart; without having a clue how all of our lives will change very soon. Very early on, I received inquiries for money from my friends and acquaintances in Nigeria, as they could hardly make ends meet. To this day, they have hardly any money or work. The Nigeria Red Cross has recently been unable to pay the wages for its employees because the necessary donations and events have been canceled. That's why I decided to start this project.
Figure 3: A woman with her child at her shop on the street.
My goal is to collect 40,000 Swiss Francs / 16,682,500 Naira. The start of the project is on Wednesday, October 14th, 2020. With this money, 250 families whose children go to school with the Red Cross can be provided with a meal package with basic food every week. In addition to the food, the first starter package will also contain hygiene items such as soap and masks. Every further week you will receive a package with basic food, which should be enough for about a week. Once a month they also receive oil for cooking.
A basic food package can be financed with 5 francs. This means that a family can be fed for six months with 160 francs.
Starter package:
Disinfectant: CHF 1.50
Soap: CHF 1.60
4 masks: CHF 4.80
500g salt: CHF 0.50
500g sugar: CHF 0.60
Expenses: CHF 1.50
Total: CHF 10.50
Weekly Package:
1kg rice: CHF 1.80
1kg beans: CHF 1.20
1kg garri: CHF 0.60
10 water bags: CHF 0.20
5 packs of milk powder: CHF 0.60
1 pack of spaghetti: CHF 0.60
Total: CHF 5.00
Once a month
Oil: CHF 4.90
Total: CHF 4.90
Olajumoke Awonuga and her husband Wande Awonuga will help me to implement the whole project on site in Lagos. They will provide the packages and distribute them to the school every Wednesday. I met Olajumoke during my time in Nigeria and taught first grade at the Red Cross school. She is an extraordinary woman. Olajumoke stands up for her fellow human beings and helps them. Through her I was able to integrate into her culture by taking me everywhere. In the past few months she has helped distribute food in the slum. She helped Ihabeji, the cleaning lady of the Red Cross, with basic food. I trust her 100% and I am convinced that we can implement this project together.
Figure 4: Olajumoke Awonuga with a student
I am aware that we cannot help everyone through this project, which will run for six months, and it will not improve their world in the long term. If more money is raised, it can continue. What we can achieve is to support families and relieve them of a burden during this time. To let children be children again for a while. These people have very little and use every free moment to sing, dance and be grateful. When I lived and worked there, everyone supported me and gave me food, even though they had very little of their own. I am convinced that if they were us they would do the same and support us.
Help me to help these people I have come to love!
Figure 5: Every morning they celebrate the new day by singing, dancing and praying.
Figure 6: A girl in the Makoko slum
Figure 7: Buying and selling products by boat in the Makoko slum. Because the whole slum is built on water.
Figure 8: Some children from the home playing.