Who made Freddie Mercury sick?
Freddie Mercury: The terrifying last photo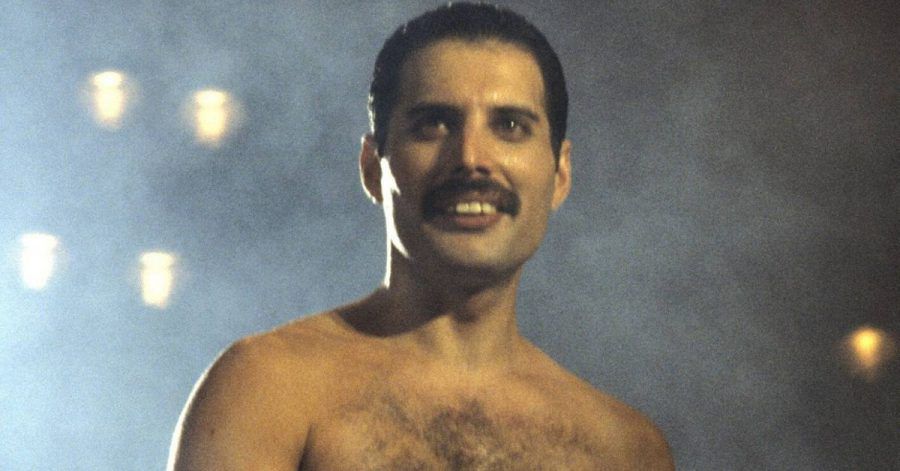 Photo: imago images / Future Image
11/09/2019 9:26 pm
Freddie Mercury's final days in 1991 are still a mystery almost 30 years later. The "Queen" front man succumbed to his fight against AIDS on November 24th after issuing a public statement the day before confirming that he was HIV positive. That was a shock then.
A few years before his death, rumors had been circulating about his health. It is speculated that he tested positive for HIV and AIDS back in 1986 after his health deteriorated so rapidly that Queen had to interrupt their Magic Tour in 1987.
Now a final public photo of him shows how much weight he lost towards the end. On September 3, 1991, the legendary singer was seen in front of his house - very emaciated and frail looking. The haunting image shows Freddie Mercury walking the street with sunglasses to avoid being blinded by the late summer sun. He wore a black printed shirt with oversized sleeves that bared his thin arms.
He withdrew completely
"We all knew there wasn't much time left," Queen guitarist Brian May told the Telegraph in 2013. "Freddie wanted his life to be as normal as possible. He was obviously in great pain and felt bad. "
Freddie Mercury, real name Farrokh Bulsara, had been a hermit for the last two years before his death and had preferred to stay at his pompous Garden Lodge in western London's Kensington rather than show up at showbiz parties with other celebrities . Tragically, Freddie's health continued to deteriorate privately when feverish speculation arose that he was seriously ill.
Husband photographed him again
May said: "He was followed by the press and curious people. He just wanted peace and quiet so that he could go on with what he was doing. "Freddie's partner Jim Hutton († 2010) also took a few photos of the singer in his back garden on August 28th. They show the then 45-year-old happy with the man he loved. He smiled as he crouched next to his cat on the lush green grass. Jim later wrote, "This summer, Freddie posed for the very last time in front of a camera - mine.
He added, "It happened like this: I was out in the garden and photographed some of the flowers in full bloom and Freddie walked up to me. I put the lens on - he wanted to move back a bit so it wouldn't be a close-up. Then he posed while I took four pictures and he managed a smile for each. He was so pale and drawn and he knew it didn't look good, but it didn't matter. Of all the pictures I have of Freddie, these are the ones I love the most. "