How is brioche different from challah
Brioche bun (challa)
Challah is a Jewish holiday loaf of bread. It's not quite as sweet as a typical brioche and has tons of eggs in the batter. This makes the challah particularly fluffy and tastes fresh longer. I haven't had much to do with Jewish cuisine so far - in fact, this is my first Jewish recipe that I cook. (So ​​no guarantee of authenticity!) But for my last burger creation I had to make this extraordinary roll, what better reason to dive into a new kitchen? I found the recipe at smittenkitchen and baked it in simple rolls instead of a huge, intricately braided plait.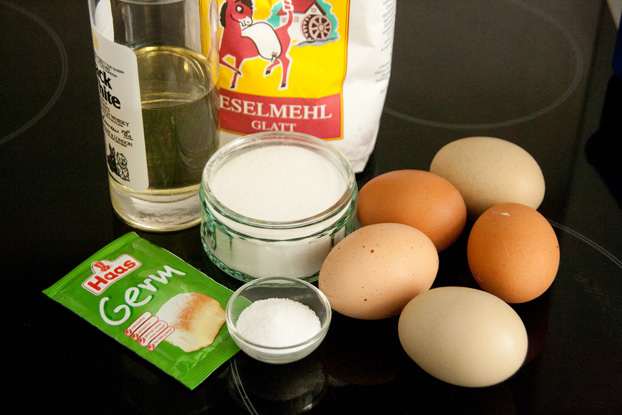 We need: flour, oil, sugar, salt, dried yeast, lots of organic eggs and poppy seeds to sprinkle.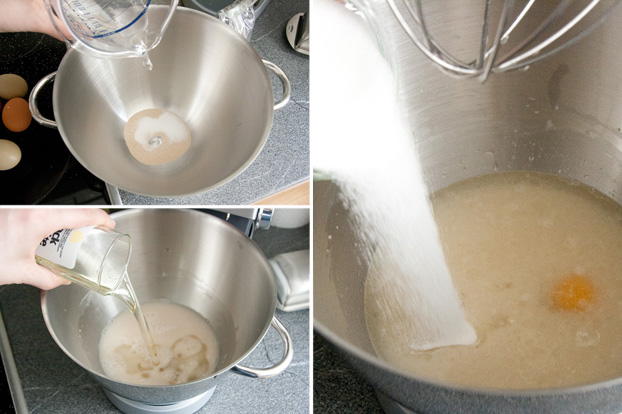 First we mix some sugar with dry yeast and water. When the yeast has dissolved, the oil is added.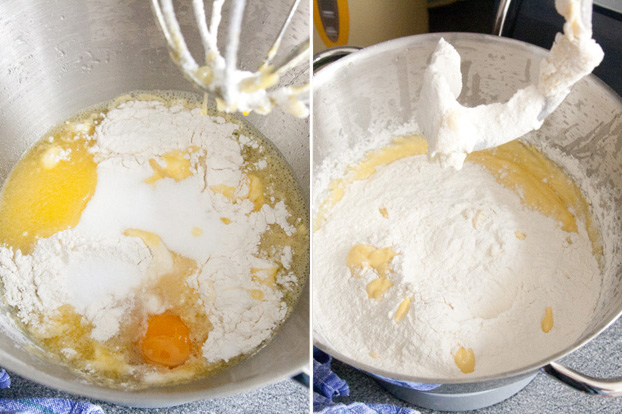 Gradually add the flour, eggs, sugar and salt to the bowl and mix in. (It will help to switch to a dough hook over time as the dough starts to become doughy.)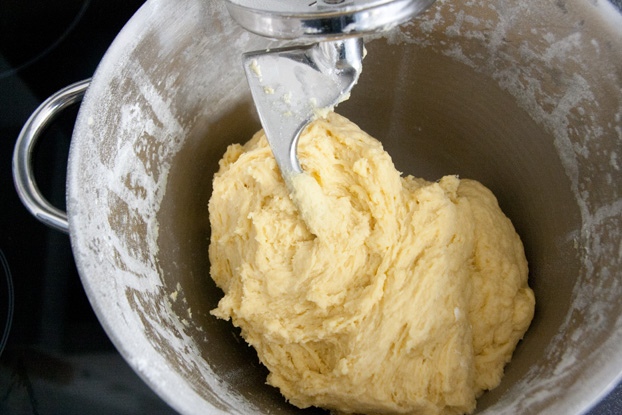 Knead until you get a smooth, beautiful dough. Cover the bowl with a tea towel and give the dough time to rise.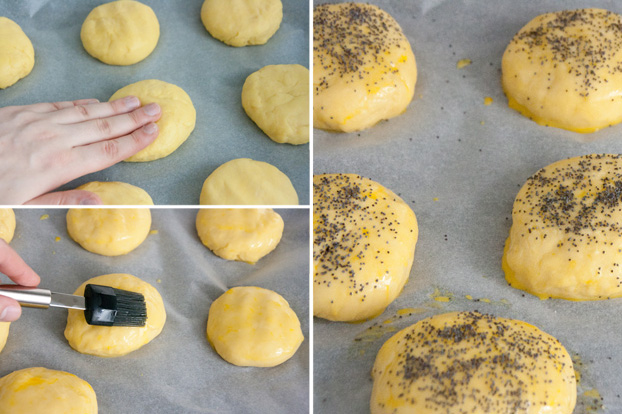 As soon as the dough has risen enough, knead again and divide into small portions. Knead each dough briefly and shape it into the right shape. Place on a baking sheet lined with baking paper, leaving enough space. I flattened my buns a bit as they will rise a lot anyway. Whisk the leftover egg with a little cold water and brush the rolls with it. Let rise again briefly. Brush with egg a second time and sprinkle with poppy seeds, then the rolls come in the oven at 160 ° C for about 30 minutes.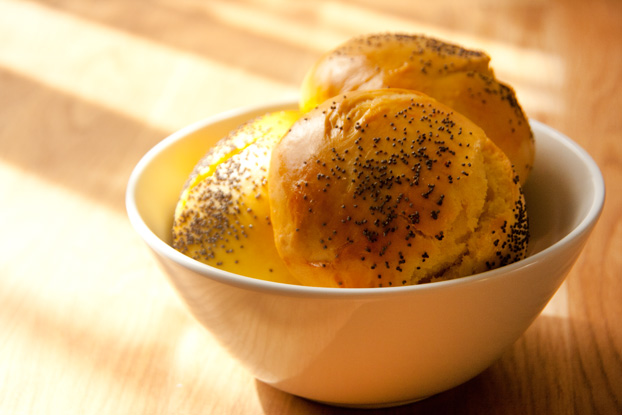 Let the rolls cool completely before you serve them. They have a wonderful golden color and are of a consistency somewhere between a pinze and a bun.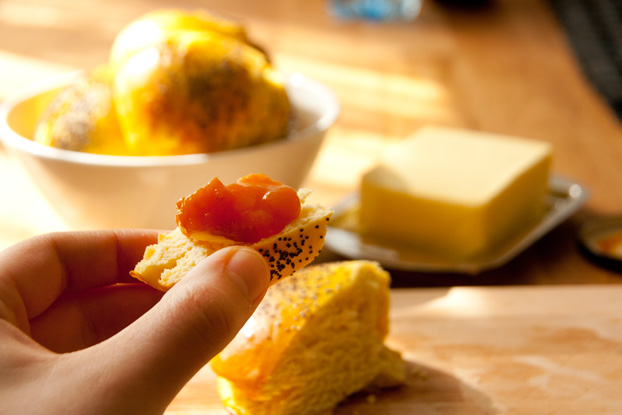 With their subtle sweetness, the challas make great breakfast rolls. A little homemade jam on it and the world is all right.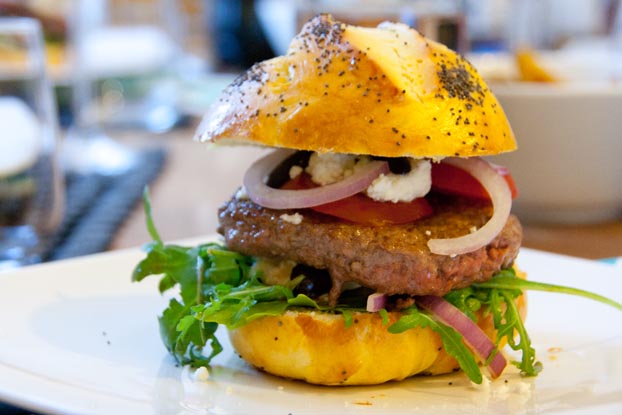 But as a burger bun, they are a real hit!
5 organic eggs
1kg flour
1 package dry yeast
100g sugar
120ml rapeseed oil
14g salt
400ml water, lukewarm
Poppy seeds (unground)
In a large bowl, mix water with dry yeast and 1 tablespoon sugar, then mix in the oil.
Mix in the eggs one after the other, alternating with the flour, the remaining sugar and salt, until a smooth dough is formed. Cover the bowl with a tea towel and let rise for 1 hour in a warm place (for example in the switched off oven, which was previously heated to 100 ° C).
Divide the risen dough into 12 small dough pieces. Briefly knead and shape the dough pieces again. Spread them on a baking sheet lined with baking paper, leaving a little space between them. Whisk the last egg with a splash of cold water and brush the rolls.
Cover the rolls with a tea towel and let rise for another 10-15 minutes. Meanwhile preheat the oven to 160 ° C hot air. Brush the rolls with egg again and sprinkle with poppy seeds. Bake on the middle rack in the oven for about 30 minutes until golden brown. Let cool and serve.