Why is NRC dangerous for Muslims
Who can be Indian in Assam?
Two million people are threatened with imprisonment and deportation to Bangladesh
by Pierre Daum
Audio:
Have the article read aloud
We were warned that the place would not be easy to find. At dawn we set out from Assam's capital, Guwahati, and drove two hours west along the left bank of the Brahmaputra. After driving about 100 kilometers through a chaotic, almost concreted landscape, we reach the village of Matia.
The evening before, the young ethnologist from Guwahati, who was supposed to be our guide, suddenly got cold feet. "I'm heartbroken, but it's too dangerous! The police are everywhere. If I am caught in the company of a journalist near the camp, I can go to jail and my life will be ruined! "
In Matia we pick up Mahmudul, a Muslim teacher whose last name we are not supposed to give. We walk along the river until we come across a huge complex of unfinished buildings in the middle of a forest, surrounded by a red concrete wall that is maybe 10 meters high. A second ring is formed by a lower wall with iron bars as a framework for a barbed wire fence. Between the two walls there are watchtowers painted yellow every 100 meters. The entire area is as big as seven soccer fields, explains the teacher. A deportation camp is being set up here - for anyone who did not make it into Assam's National Register of Citizens for Assam, NRC.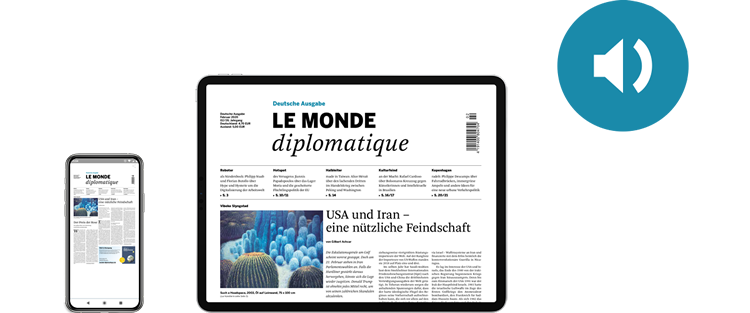 On August 31, 2019, the Supreme Court of India published the list of names. As a result, 1.9 million of the total of 32.9 million inhabitants of Assam lost their Indian citizenship overnight. Allegedly they are "illegal immigrants" from neighboring Bangladesh who are "naturally" to be deported. However, the government in Dakka has already announced that it will not accept these "migrants" unless Delhi can prove their Bangladeshi citizenship.
The Matia deportation camp is intended for the men, women and children affected and is due to be ready before the monsoon season begins in June. Ten more camps are planned. Since the necessary proof of citizenship does not actually have to be provided and the victims do not want to leave India at all, they will probably spend the rest of their lives in such camps. But hardly anyone in Assam seems to be upset about this.
"If Bangladesh doesn't take them back, they'll have to go to this camp," explains Panindra, a wealthy and gentle-looking farmer from the nearby village of Gopalpur. "Above all, the government must take care of separating men from women," says the 60-year-old Hindu, "otherwise they will have children and the problem will only get bigger."
Similar sounds can be heard in the neighboring Muslim village. "The illegal immigrants are people, we cannot kill them," says rickshaw owner Jalbahar Ali. "But they're illegal, so you have to separate them from the rest of the population. Putting them in a camp is fine. They have to work there too, because it is not our job to feed them. "
The central government presents the Matia camp as an exemplary detention center based on "humanitarian principles", with a hospital, a school and a children's playground. "That's right, we have the most beautiful camp in Asia here!" Explains Panindra proudly. Numerous villagers from the area work on the construction site for 350 rupees (3.75 euros) per day. Jalbahar earns only 200 rupees (2.50 euros) with his rickshaw.
The Assam authorities do not publish any religious figures for the 1.9 million stateless people. The common estimate is that two-thirds of them are Hindus and one-third Muslim - as in Assam as a whole. In the state, 34 percent of the population is Muslim: one of the highest rates in all of India, where Muslims make up just 14 percent. In the censuses, which take place every ten years, residents only have to indicate their religious affiliation, not their nationality.
The high proportion of Hindus among the "stateless" in Assam surprised everyone. It was assumed that the "illegal immigrants" came mainly from Bangladesh and were therefore of course Muslims. In Bangladesh, 90 percent of the population belong to Islam, which was declared the state religion in the 1988 constitution.1
Annoyed by the high proportion of Hindus unable to prove their Indian citizenship in Assam, the Modi government, which has been openly anti-Muslim for six years, moved to2 quickly an old draft law to supplement the citizenship law out of the drawer. According to this, all Hindus who entered India illegally because they were subjected to religious persecution in Pakistan, Afghanistan and Bangladesh should receive Indian citizenship.
According to this Citizenship Amendment Act (CAA), all Hindus are protected from deportation; only Muslims come to the camps. The CAA was adopted on December 11, 2019 and came into force on January 10, 2020. This sparked protests across the country, albeit for different reasons (see text opposite).
"India today is like Germany in 1933," says the Muslim socialized, atheist left-wing intellectual Huma Kidwai from Hyderabad. "You just have to replace the word 'Jews' with 'Muslims'." This concern is shared by the retired senior official Harsh Mander, who is now committed to human rights in Delhi.
"Our Prime Minister Narendra Modi comes from an almost 100 year old radical movement, the RSS, whose founder Adolf Hitler and European fascism openly admired. Gandhi's murderer was permeated with this ideology. While the Mahatma advocated a secular India in which every religion should be equally protected and respected, the goal of the RSS has always been a Hindu India in which Muslims and Christians would be second-class citizens. "3
To understand why most people in Assam see no problem in locking hundreds of thousands of people in camps, one has to know the history of the state. Assam, which was sparsely populated for a long time despite fertile soil, is located in a kind of exclave that is separated from the rest of the country by Bangladesh (see map). When British India gained its independence in 1947, not only the whole subcontinent but also the former Bengal was divided into two parts: the West, which is predominantly inhabited by Hindus, came to India (state of West Bengal), the predominantly Muslim East Bengal to Pakistan. Assam, which is still further east, was added to India.
24 years later, the East Pakistani Bengali won their independence from the Pakistani central government in an extremely brutal war that resulted in at least a million deaths. On March 25, 1971, the new state of Bangladesh was founded. "We are in a very permeable region that had no borders for a long time," explains Mirza Zulfiqur Rahman, an Assamese specialist in cross-border mobility and violence. "In the 19th and early 20th centuries, the British colonial rulers brought Bengali officials and workers here - Hindus and Muslims - who were foreigners for the tribes that lived in the Brahmaputra Valley and spoke Assamese."
The 1971 war resulted in an exodus of millions of people of different beliefs, and no one knows how many returned home after the war ended. In the years that followed, many people from Bangladesh emigrated across the green border to Assam because there was more land here.
In the 1979 local elections, the Assamese found that electoral rolls in some districts were suddenly twice as long as before. "It made people very afraid of being overrun by all these foreigners and of seeing their own language and culture disappear," explains the 81-year-old scholar Hiren Gohain, a prominent intellectual from Guwahati.4 Tensions escalated. Between 1979 and 1985 a protest movement arose against the presence of "foreigners". At that time there were massacres of villagers and attacks on government institutions; 855 activists were shot dead by the police.
In 1985, leading representatives of the "Assam Movement" signed an agreement with Prime Minister Rajiv Gandhi in which the government in Delhi undertook to register and deport all people who immigrated from Bangladesh after March 25, 1971.
"That was a compromise; many Assamese would have liked to have had an earlier deadline," reports Gohain, who studied at Cambridge and taught English literature at the University of Guwahati. In fact, the agreement was never actually implemented.
The "illegal immigrants" started families, which made the Assamese feel that they had been tricked. After renewed violent clashes, the Assamese did not give in until 2013, when the Supreme Court (one year before Modi took office) obliged the government in Delhi to compile the Citizens Register (NRC) approved in 1985. The implementation took five years. The delay was due to two major obstacles: the unclear spelling of last names and, more generally, the lack of reliable data.
"You can understand that a modern country wants to draw up an exact list of its citizens," says Sanjib Baruah, political scientist at Bard College in New York, who has written numerous books about his native Indian region.5 "But in contrast to countries like France, which for centuries have clearly differentiated between citizens and foreigners living in the country, India has no data whatsoever to show who is Indian and who is not." So every individual was asked to provide all possible documents showing that his or her family had settled in Assam before the March 25, 1971 cut-off date.
In this chaos, very few were able to obtain false papers. But "many people who dropped out of the NRC were wrongly excluded," reports Muslim lawyer Syen Burhanur Rahman. The poorest farmers would have had the biggest problems back then. Not to mention those who didn't even go to the registration offices because they knew they didn't stand a chance.
However, most Assamese still believe that the NRC is a good thing and that mistakes will be corrected in the coming months. But what will happen to those who have not been registered? "The government always told us they would send them home," replies Taralim N., a young woman who works in the PR department of a computer company. "If Bangladesh doesn't want them, then that's not my problem, should the government take care of it!" Even at the risk of them ending up in camps? "Yes, I have no problem with that," she says and smiles.
"That may look like a lack of human compassion," admits Gohain, who describes himself as an opponent of the Hindu movement RSS and a supporter of the NRC. "But the feeling that Delhi has been neglecting us for decades is also accompanied by real economic worries: We have 2 million landless farmers here and an unemployment rate of 15 percent. People are struggling to survive. "
Professor Baruah emphasizes that most Assamese make no distinction between Hindu and Muslim "illegals". Also in the numerous interviews that I conducted in Assam, many people said to me: "That has nothing to do with religion." All of them just want the "Bangladeshis" to be deported or interned, "Hindus as well as Muslims". On the other hand, the "Bengali" who came to the country during the British colonial period are said to have a right to stay - especially since they have adapted a lot and now regard Assamese as their mother tongue.
But behind such statements there is often the conviction that a "Bangladeshi" is always a Muslim anyway. The foreigners are the Bangladeshis, "says the Hindu Pranjit Sandilya, who runs a cozy guesthouse in the center of Guwahati. "They are poor, they come in millions to build a better life for themselves. Unfortunately, these people are Muslim. So they have several wives, they have dozens of children. So it's logical that we feel threatened, isn't it? "
Such ideas are widespread in India, although it has nothing to do with reality. "Only 0.006 percent of Muslims live in polygamy, and women have an average of 2.7 children per woman, compared to 2.3 in the rest of the population," reports Amir Ullah Khan, economics professor at Nalsar University in Hyderabad. "The reason is that they belong to the poorest classes; as soon as they rise economically, the number of their children also decreases. "
The Muslim Sadiq Naqvi is the Assam correspondent for the Hindoustan Times. "When people on the street speak of 'illegal immigrants'," says Naqvi, "they have the image of a Muslim with a prayer cap in mind, even if they say the opposite." But also the "old" Muslims, those among the British came here for the NRC and the expulsion of the newcomers: "They see themselves as the wheat that needs to be separated from the chaff. They believe that they will then no longer be exposed to racist hostility and that they will be able to walk through the streets with their heads held high again. "
The ruling Bharatiya Janata Party (BJP), the political arm of the RSS, has been talking about "termites" for decades, which would hollow out the country from the inside, and puts immigrants on a par with "terrorists". Everyone knows that it is about Muslims, although the speakers always emphasize: "Muslims have nothing to fear."
In Assam, thanks to such slogans, the BJP won the local elections in 2016. "During the election campaign," recalls the young urbanist Sumit Baruah from Guwarati, "their candidates shouted into the microphone that they would track down all the smuggled Bangladeshis in Assam and send them home again. The audience hooted with enthusiasm. "
The BJP accuses the Congress Party, which was in power in India for nearly 70 years, of granting Muslims special rights in order to win them over as voters. In Assam, the accusation is that the Congress Party used the "immigrants" as a "vote bank", that is, as a vote bank and distributed "millions" of electoral registration forms among them. All the people I've met believed that was the truth.
With this register and the reform of the CAA, Modi, who came to power only after the Supreme Court decision to establish the NRC in Assam, has two extremely efficient instruments to achieve his goal: an India without Muslims. Despite the enormous logistical difficulties involved in this initial population survey, Interior Minister Amit Shah, Modi's right-hand man, announced that he wanted to run the NRC across India. The key date for the NRC lists can be taken as January 26, 1950 - the day on which the constitution was adopted. In addition, the authorities across India are preparing to build deportation camps.
1 See Jean-Luc Racine, "Settlement in Bangladesh", LMd, December 2016.
2 See Christophe Jaffrelot, "India under the grip of Hindu nationalists," LMd, July 2019.
3 The Association of National Volunteers (Rashtriya Swayamsevak Sangh, RSS) was founded in 1925 as a self-protection organization for Hindus. The RSS took part in the Indian struggle for independence, but rejected Gandhi's policy of nonviolence and his advocacy of the Muslim minority. See Romain Maitra, "Discriminated Muslims and Christians," LMd, September 1999.
4 Hiren Gohain, "Struggling in a Time Warp", Guwahati (Bhabani Books) 2020.
5 See, for example, Sanjib Baruah, "In the Name of the Nation: India and its Northeast," Stanford (Stanford University Press) 2020.
Translated from the French by Sabine Jainski
Pierre Daum is a journalist.
Le Monde diplomatique, March 12th, 2020, by Pierre Daum