What do Australians think of the Turks?
Australia outraged by Erdogan's statements
The Australian Prime Minister Scott Morrison announced that he would appoint the Turkish ambassador to Canberra. He described the statements of Turkish President Recep Tayyip Erdogan as "very offensive".
In the Turkish election campaign, Erdogan condemned the attacks as attacks on Islam and also on Turkey. At the same time, he threatened Australians with anti-Muslim sentiments the same fate that befell the troops from Great Britain, Australia, New Zealand and France at the Battle of Gallipoli in the First World War. These allies fought against an Ottoman force.
8,000 Australians died in Gallipoli
More than 8,000 Australians and more than 2,000 New Zealanders died between February 1915 and January 1916 at the Battle of Gallipoli - the Turkish peninsula of the same name lies west of Istanbul. In total, more than 100,000 soldiers were killed on both sides. The Ottoman troops, supported by Germany and Austria-Hungary, were victorious.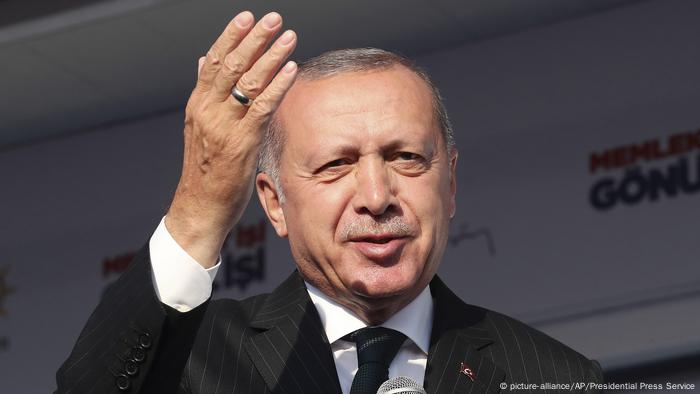 Turkish President Recep Tayyip Erdogan threatened Australia at an election rally
"Of course I find this a very insulting comment and I will call the Turkish ambassador to meet me today to discuss this matter," Morrison told ABC.
First burials in New Zealand
Meanwhile, the funerals of the first victims of the terrorist attack on two mosques have begun in Christchurch, New Zealand. First, the bodies of a man and his son were buried in Memorial Park cemetery, local media reported. The two had come to New Zealand from Syria just a few months ago.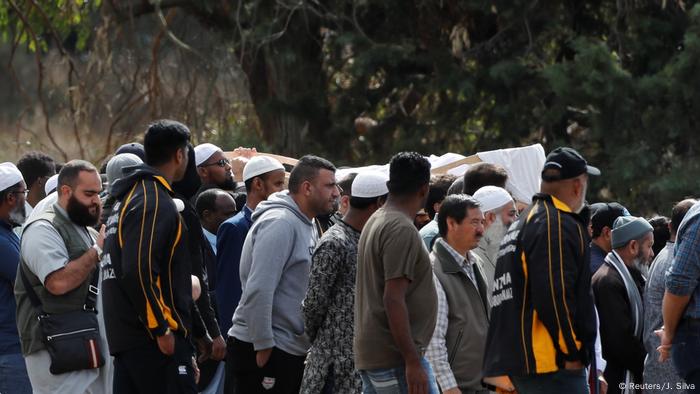 Muslims bury victims of the massacre
As things stand, 50 people were killed in the racially motivated massacre last Friday. Another 30 were injured. The alleged perpetrator - a 28-year-old right-wing extremist from Australia - is in custody.
Most of the victims come from immigrant families. In Islam it is actually customary for the dead to be buried within 24 hours. Because of the forensic investigations, the families had to wait longer for the bodies of their relatives to be released.
nob / mak (dpa, afp)