Why do we call nationality races
Origin of suspects: Transparency is not an argument
The police should state the nationality of the offenders, demands North Rhine-Westphalia Interior Minister Herbert Reul. But that doesn't help against populism.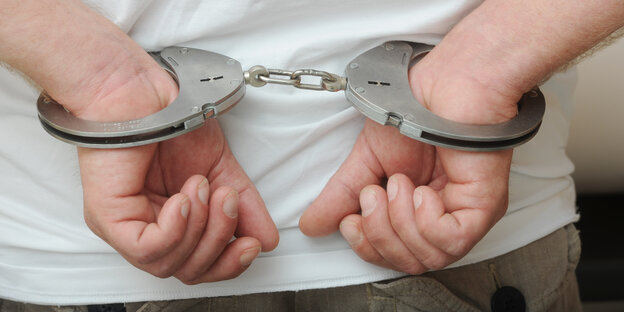 Journalists decide for themselves what to reveal about criminals Photo: dpa
The motive sounds quite honorable at first: In order to "prevent political farm trapping", the police in North Rhine-Westphalia should in future include the nationality of offenders and suspects in their reports. It provides for a revision of the decree on the press and public relations work of the police in NRW, which NRW Interior Minister Herbert Reul (CDU) presented last week. "Transparency" as the "best means" against populists and agitators who like to stir up fear of criminals from abroad.
If it were that easy. But it is not. The Saxon newspaper from Dresden, Fast-Monopolblatt in the east and south-east of the state, had already introduced a kind of permanent marking in their reporting on crimes and criminal offenses in 2016 in a much noticed campaign. Three years later, the mood does not seem to have relaxed at all: AfD & Co. are continuing their peasant trapping as voluptuous as they are successfully.
Even the objection that the hostile media from the populist camp could at least refute the accusation that they withhold information from "the people" and allegedly suppress "the truth" does not work.
Rather, such an approach nullifies one of the basic rules of the media business: journalists use verifiable, professional criteria to decide which facts and details are important for reporting. In justified cases, this naturally includes reporting on the origin or nationality of the offenders. The need to cool someone's face is definitely not one of them.
Everything stays the same
The discussion in the German Press Council was and is accordingly committed. In 2016, he put paragraph 12 of the press code, which deals with discrimination, to the test. Then, rightly, to leave everything as it is. "When reporting on criminal offenses, care must be taken to ensure that mentioning the allegiance of the suspect or perpetrator to ethnic, religious or other minorities does not lead to a discriminatory generalization of individual misconduct. As a rule, affiliation should not be mentioned unless there is a justified public interest. "This remains and should continue to be so.
Media professional, regularly brings disorder to the tidy media world.
In connection with Reul's advance - which incidentally meets with disgust and outrage from Reul's Lower Saxony counterpart from the SPD - the press council has now pointed out again: Even if the police or other authorities provide information, this is no license for the media to accept them take.
What remains is the suspicion that Reul's initiative could be exactly what it claims to be fighting: catching farmers.