Have you ever canceled Christmas
24 books by Christmas III (December 13th to 18th) Advent calendar: Every day a book recommendation
Theaters, cinemas and pubs are closed, concerts and Christmas markets are canceled. Time to pick up a good book again after all the digital meetings. That is why we asked employees and students at our university for their literature recommendations and hid them in an advent calendar.
Here you will find the book recommendations from December 1st to 6th and December 7th to 12th.
Door 18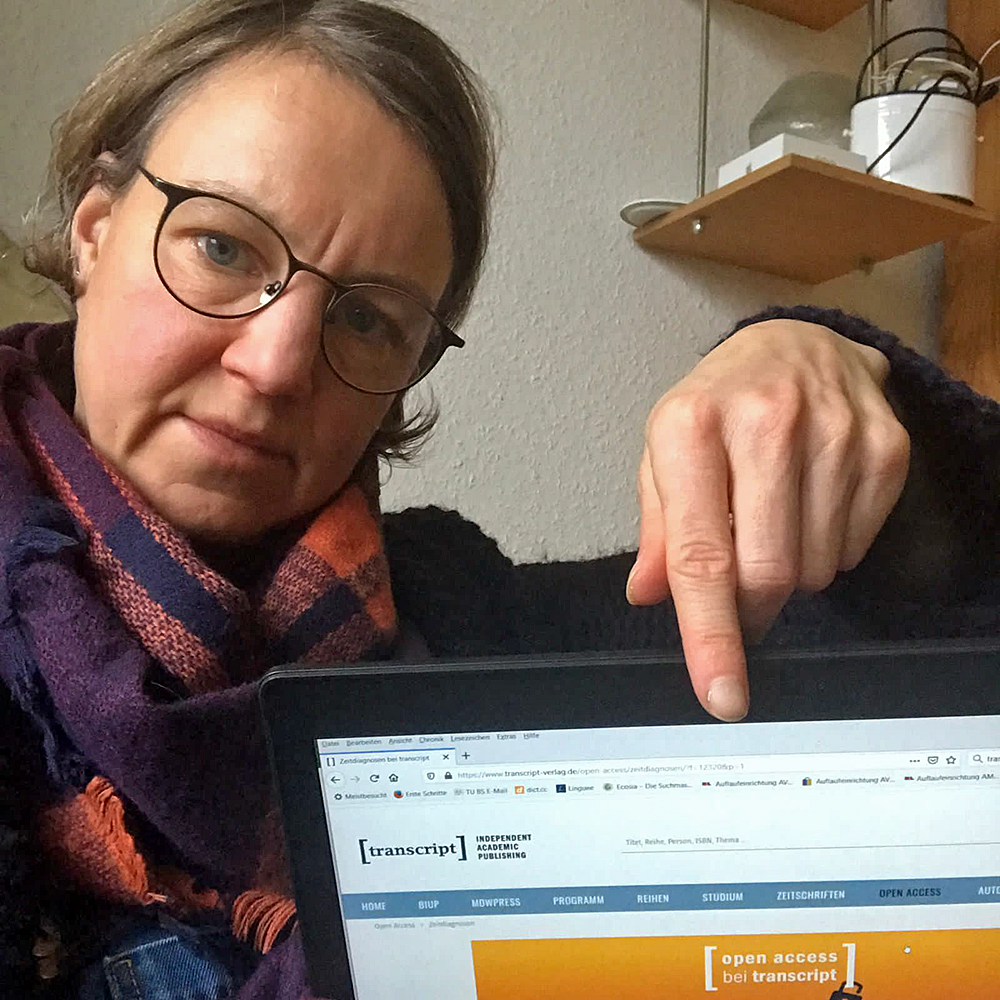 Dr. Sandra Buchmüller from the Institute for Flight Guidance. Photo credit: Dr. Sandra Buchmüller / TU Braunschweig
Dr. Sandra Buchmüller
Institute for Flight Guidance, research assistant in the working group for the professorship "Gender, Technology and Mobility", current research project "Human Demands of Sustainable Aviation" (SE2A)
The year 2020 has so far been characterized by rapid changes and adaptations, which will certainly be with us for the coming year as well. In order to fill the uncertainty, perhaps also the sometimes lack of prospects, that accompany the corona pandemic, with hopeful visions for the future, I would like to draw your attention to a series of publications by transcript-Verlag, which are freely accessible. Here you can find current diagnoses of the times, for example on the environmental movements "Fridays for Future" and "Extinction Rebellion" or forward-looking ideas on how a sustainable, culturally diverse, solidary, post-capitalist world can succeed. So it might work out with a contemplative pre-Christmas period and an optimistic start to the year 2021.
Open Access publications from transcript-Verlag can be found here: https://www.transcript-verlag.de/open-access/?f=12320&p=1
Door 17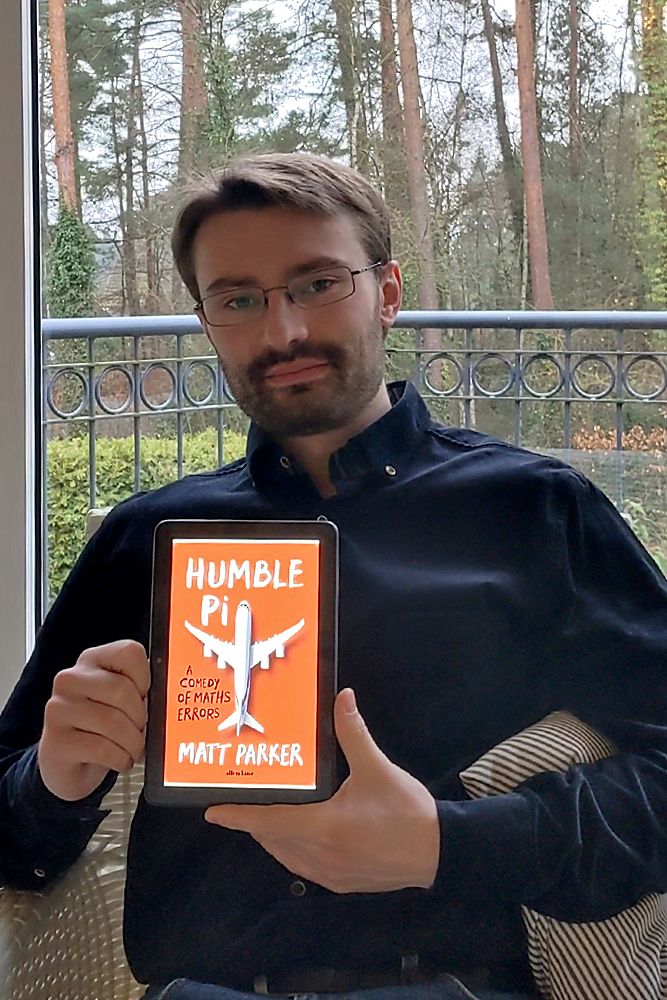 Dr. Philip Heinisch, research assistant at the Institute for Geophysics and Extraterrestrial Physics. Photo credit: Dr. Philip Heinisch / TU Braunschweig
Dr. Philip Heinisch
Research assistant at the Institute for Geophysics and Extraterrestrial Physics
Space physics & space sensors group
YouTuber and mathematician Matt Parker shows how well British humor can be combined with math in "Humble Pi". He explains how much mathematics is behind the scenes of our modern life and what happens when something goes wrong. The humorous style and numerous examples from geometrically impossible footballs or socks to absurd statistics make the book a funny real satire that is funny and understandable to read even without prior knowledge. Incidentally, it becomes clear how ubiquitous mathematics has become in our digitized world and how crucial even the smallest mistake can be. It is also a bit comforting when you recognize yourself at one point or another and see that some mistakes actually happen to the best.
Matt Parker: Humble Pi.
Door 16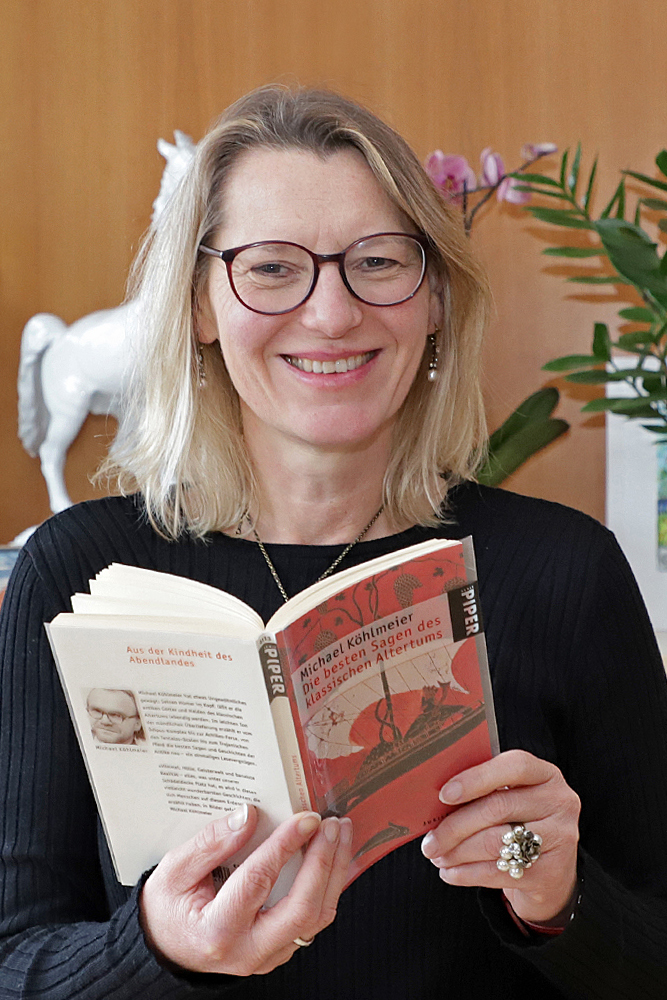 Professor Katja Koch,
Executive President of the TU Braunschweig. Photo credits: Kristina Rottig / TU Braunschweig
Professor Katja Koch
Executive President of the TU Braunschweig
Have you ever wondered how Hercules could slay the Nemean lion? Do you know the Brothers of Europe and do you know that they have been looking for them forever? Have you been warned not to accept gifts that come from the gods because there is always a catch? No? Then it is high time to read the books by Michael Köhlmeier, who gives an entertaining insight into the legends of classical antiquity. He tells the "classic" stories about love and jealousy, murder and manslaughter, which we think we know, new and full of joy, with great pleasure, profound knowledge and quiet wit. And incidentally produces images in your head that stick. I now always imagine Hercules as a cowboy who - like at the rodeo - rides the said lion and who only manages to defeat the animal with great difficulty.
Michael Köhlmeier: The best legends of classical antiquity
Door 15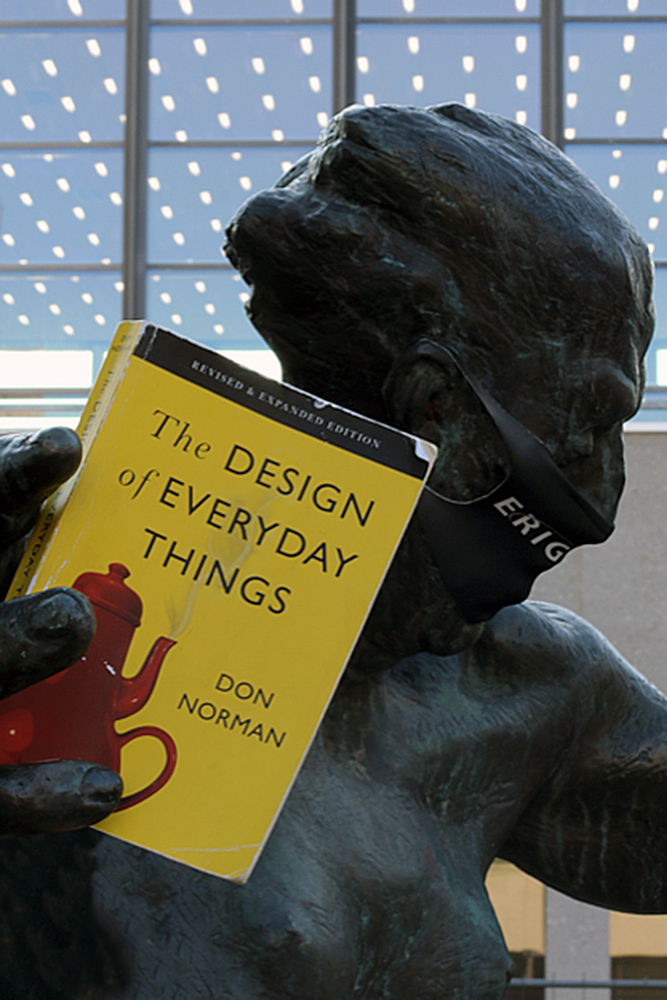 Dionysus with book recommendation.
Photo credit: Lennart Fox / TU Braunschweig
Lennart Fox
Member of the Experimental Space Interests Community e. V. (ERIG)
Today's book is for anyone who has ever pulled on a door even though it says "press" on it. For everyone who has ever come to a standstill when trying to use someone else's stove or remote control. And for everyone who has tried desperately to find the right light switch in an unfamiliar house.
Because "The Design of Everyday Things" by Don Norman gets to the bottom of exactly such everyday things. In a healthy interplay of design theory and illustrative examples, it is made clear to the reader which details are responsible for some everyday objects being frustrating and others satisfying to use.
Don Norman: The Design of Everyday Things.
Door 14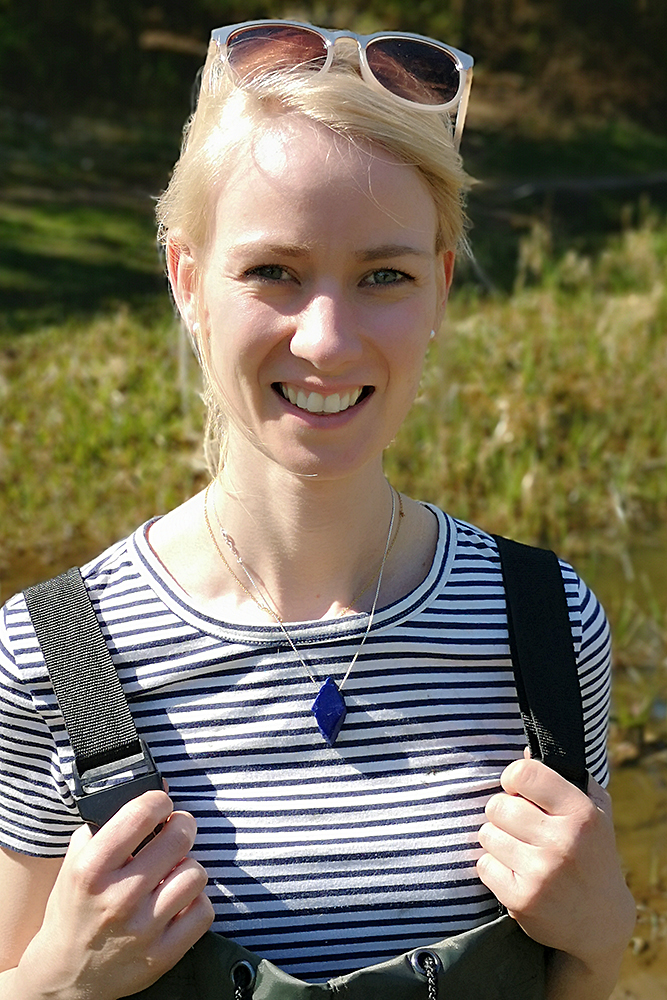 Dr. Katharina Ruthsatz, group leader in the Zoological Institute, Department of Evolutionary Biology. Photo credit: Katharina Ruthsatz / TU Braunschweig
Dr. Katharina Ruthsatz
Group leader in the Zoological Institute, Department of Evolutionary Biology
Women in Science is a lovingly illustrated collection of portraits that celebrates the successes of women like Jane Goodall or Marie Curie, who - against all odds - paved the way for the next generation of engineers, biologists, mathematicians, doctors and many more. The book introduces 50 extraordinary women with unique skills and is an inspiration for all women and girls who are interested in the STEM sciences and are looking for role models. The German edition is available under the title "Fearless Women Reaching for the Stars: 50 Portraits of Fascinating Women Scientists". Definitely one of my favorite books.
Rachel Ignotofsky: Women in Science.
Door 13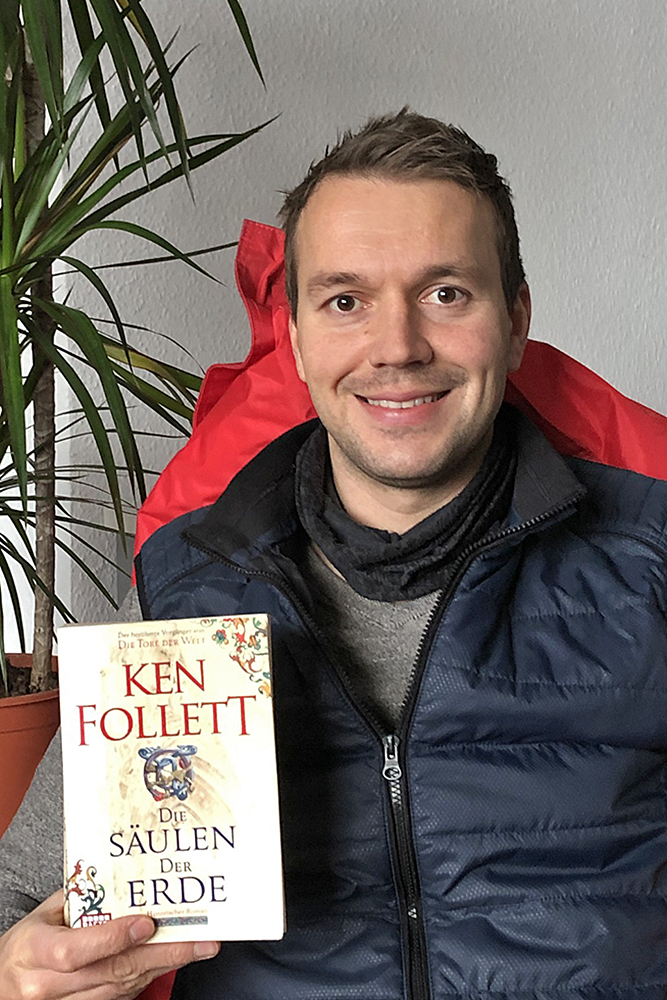 Cedric Lachmann from the sandpit team. Photo credits: Cedric Lachmann- / TU Braunschweig
Cedric Lachmann
Employees in the sandpit team
When I read a book, I really dive into it. I succeed best with a long novel that tells an exciting and graphic story. My tip for everyone who really likes to sink into a book is "The Pillars of the Earth" by Ken Follet. The action takes place in the 12th century and begins in England. A young monk with big goals, an unscrupulous knight and a budding builder are just three of the many interesting characters around which countless stories are woven. Most impressive is the construction of a huge cathedral. Until it comes to that, a changeable time passes with bloody, romantic, beautiful, terrible and always exciting twists and turns.
Ken Follet: The Pillars of the Earth
Bianca Loschinsky
Culture, literature