Boxer shorts can be used as underwear
Wash underwear
«Tips for the right care»
Lingerie is one of those items of clothing that comes into direct contact with our skin on a daily basis. Here, cleanliness is understandably very important to us, because the close skin contact makes bacteria feel particularly comfortable in these textiles. But should thongs and bra be put in the whites? How are colored boxer shorts cleaned? Can microfiber sports underwear tolerate the same treatment as cotton textiles? Some housewives and husbands pose these questions to an almost insoluble problem, but it is not that difficult at all underwear wash properly and ensure hygienic cleanliness.
How Often Should You Wash?
Nobody likes to run a half-full washing machine. If you change your underwear every day, the small pieces do not make up a whole machine every week. Nevertheless, you should wash worn lingerie at short notice and not wait until dirt has eaten deep into the fibers due to the long lying time. Almost all machines today have an automatic quantity control or clean the textiles very economically in the "Half full" program. Alternatively, you can put a white thong or colorful boxer shorts into the drum with items of clothing in the same color.
Laundry care begins with sorting
Since the different fibers react differently to the heat of the water and a different detergent should be used depending on the material, it is worthwhile to sort the lingerie thoroughly. This saves a lot of hassle.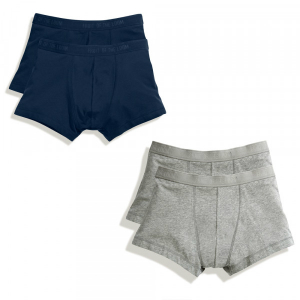 Mishaps such as underwear that were discolored pale pink by a red sock, but were once bright white, cannot happen in the first place. How warm it can be washed and whether the item has to be cared for with the normal colored laundry, a gentle program or even by hand, please refer to the clothing label. Of course, fine lingerie, for example, does not belong in the laundry drum with terrycloth items, despite the same color.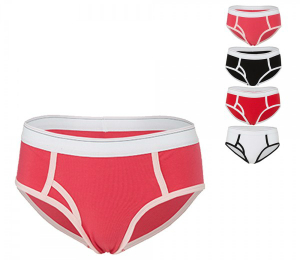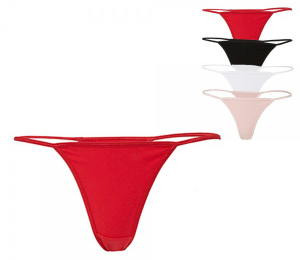 Our tip: wash the new, colored underpants once by hand before wearing them for the first time. This not only avoids skin intolerance, you can also see whether the panties are bleeding. If so, you should only put it in the machine with similar colors at first. Color towels that you can use in addition to washing powder are very practical. Excess dyestuffs are reliably retained in these, so that over-dyeing is prevented.
The right washing temperature
Have you cut the annoying label from your clothing and no longer know how hot it can be cleaned? A low temperature is also completely sufficient for briefs and other underwear.
Thanks to modern detergents, the laundry is hygienic and at the same time very gently clean, even at thirty or forty degrees. The boil wash program for socks or boxer shorts is no longer absolutely necessary. In this case, it is better to use a powder with a disinfectant effect or a separate disinfectant that is put in the fabric softener compartment when washing underwear.
Laundry bags, the practical helpers in the washing machine
Bra and women's thong are often decorated with delicate lace or glitter elements. The sliders and back closures of bras also do not tolerate contact with the drum well and the skin-friendly coatings can come off. This not only affects the appearance, the parts are also susceptible to rust. There are special laundry bags for this lingerie in which the folded brassiere is inserted. You can even care for underwire bras in these protective covers in the machine, provided they are on a gentle cycle.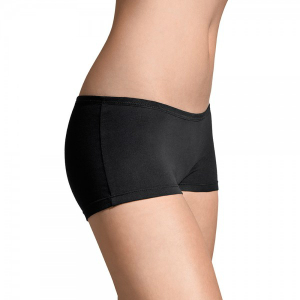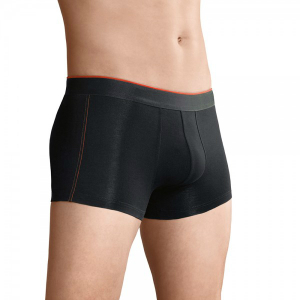 Everyone knows the problem of the sock-eating washing machine. Individual stockings get lost in boxer shorts or disappear inexplicably. Here, too, bags can help, in which you put the socks and put them into the drum together with the other laundry. Stockings with small sock clips that can also be put into the drum can be sorted wonderfully. With many different socks, this saves the tedious search for pairs after drying.
Detergent and fabric softener, what do you need?
Heavy-duty detergent with bleach is ideal for white textiles. Color detergents, on the other hand, do not contain these bleaching agents.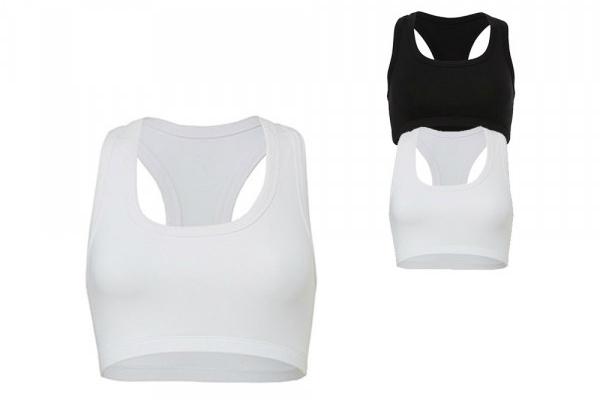 The colors of brightly colored items of clothing therefore remain bright and fresh. Alternatively, because it is very gentle, you can use a mild detergent. You can also use this product for bra and underpants made of modern microfiber, as is often used in sportswear. Fabric softener, on the other hand, is unnecessary.
Powder or liquid detergent?
Opinions differ as to whether powder or liquid detergents should be used. Powders do an excellent job of removing stains, but they tend to leave white residues on the laundry. Due to its consistency, liquid detergents dissolve faster and the detergent drawer stays clean. However, these products often contain preservatives that can be problematic for allergy sufferers.
However, the following always applies: Avoid overdosing, because much does not help much. The excess powder puts a strain on the wallet and harms tissue and the environment. In addition, detergent residues in underwear can cause skin irritation.
After washing the laundry comes the drying
Do not leave lingerie in the drum for too long and hang it up as soon as possible. Otherwise you could start to smell unpleasant. The small items such as thongs, bra and socks air dry quickly and in an environmentally friendly way.
If you still don't want to do without the tumble dryer, you should take a look at the label beforehand. Only put underwear in the dryer that can handle it. One disadvantage remains: The heat stresses the fibers and seams more and the colors fade faster.
Wash laundry by hand
This is the gentlest treatment - it should be given preference for sensitive parts. Almost all modern detergents are suitable for small laundry in between.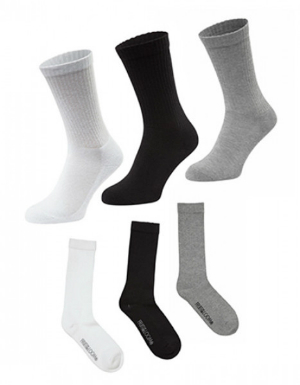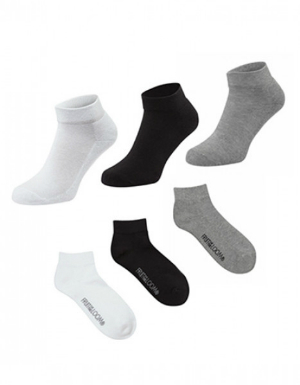 The same applies to hand washing: washing properly means carefully separating colored and white textiles. Let the lingerie soak for a while, carefully squeeze it out and then rinse it thoroughly. Vigorous rubbing should be avoided as this is very stressful for the fibers. Small nodules and thinned areas would be the result.
A final bath with vinegar has a disinfectant effect and refreshes the colors of underpants and socks.
The unpopular work of ironing is not necessary for underwear. When neatly hung up, the lingerie comes off the line so smoothly that you can immediately fold it up and put it back in the closet. Once you've got the hang of it with our tips, laundry care will be child's play, especially since the washing machine takes over most of the annoying procedure today.
BrasBoxer shortsLettersLingerieMen's LingeriePantiesCareShortiesSlipsSocksStringsTangasUnderwearWashingLaundry Care2017-08-28