Is China safe for international students
Traveling students, travel tips for the tourists in China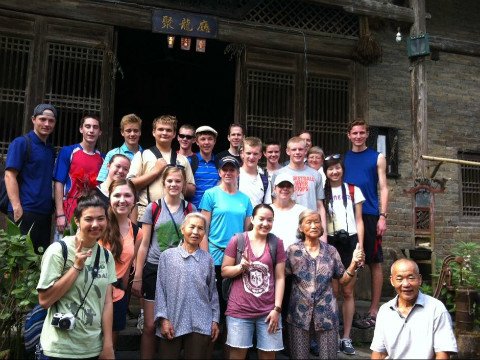 Nowadays, more and more foreign students are coming to China. You can travel to China to study, learn Chinese, to work or just for an unforgettable experience. As a student, when traveling overseas alone, make sure you are able to cater for yourself.
You should know about the weather at your destination. Make sure you have enough cash in RMB yuan, travelers checks, and bank cards to cover any financial contingencies while traveling. ATMs can help you withdraw money abroad and ensure that your prepaid or credit card is accepted in China. As accommodation, we recommend staying in a youth hostel or budget hotels. In case you decide to stay with a Chinese family, if you have a friend in China, it will make your situation much better.
Foreign student ID cards for preferential rail or plane tickets issued by your local school or organization are not currently accepted in China. However, in some cities, tourist points may issue a discount on entrance fees. Only the student ID from China's Ministry of Education enables students to enjoy a variety of favorable conditions.
If you have an ISIC (International Student Identity Card) you can get some preferential rates in Hong Kong, Macau and some cities in southern China. For example, you can get discounted tickets on planes, buses, trains and ferries. In addition, you can save money by visiting the world's leading museums and cultural attractions. Some attractions and entertainment venues may accept this as well.
The ISIC is available in your own country through a travel agency or an equivalent facility. If you are a full-time student aged 12 or older, you are eligible for an International Student Identity Card. To apply for an ISIC, you will be asked to provide evidence that you are currently a full-time student at an accredited institution. Proof could be a student ID or a signed letter from the school principal. The ISIC is valid from September of this year to December of the next year. As soon as it is no longer up to date, you should apply for a new one.
Although China is a comparatively safe country, there are snakes in paradise. Every trip carries dangers, especially for the students who are young and have a lack of travel experience. Many foreign students come to China to study, for an internship, to work or just to travel. As a foreign student, you can enjoy discounts or preferential rates on certain occasions.
Here is some useful information:
1. Try to learn some Chinese. Failure to speak the local language while traveling abroad will prevent you from seeking help. Take note of some sentences that you might find helpful, such as Jiu Ming!救命! (Help!), Jiao Jing Cha!叫 警察 (Call the police!), Zou Kai!走开 (Go away!), Xiao Tou!小偷! (Thief!), Qiang Jie!抢劫! (I was robbed!) And so on.
2. Be on the lookout for sticky hands and scammers targeting you who equate your young age with naivete.
3. Learning the laws and customs of China will reduce the chance of conflicting with local laws.
4. Don't walk alone on deserted streets after dark and stay alert. Avoid carrying too much cash with you. It is strongly recommended to use a credit card.
5. Keep your bag under control and in sight while you are out and about.
6. Your foreign student ID (issued by your local school / organization) may give you some discount on admission prices at some scenic spots in some cities, but not on preferential fares such as train or plane tickets. There are some student travel passes such as ISIC (International Student Identity Card) that give students discounts for the trip itself, books and films in Hong Kong and Macau, but not in China.
Maybe you are also interested in study residency, we also offer you private tailor-made travel.
The best thing to do is to find out more about the upcoming language trip to China from a language travel agency such as Experience!