What do I eat in Hong Kong
Hong Kong food and restaurants, Hong Kong food culture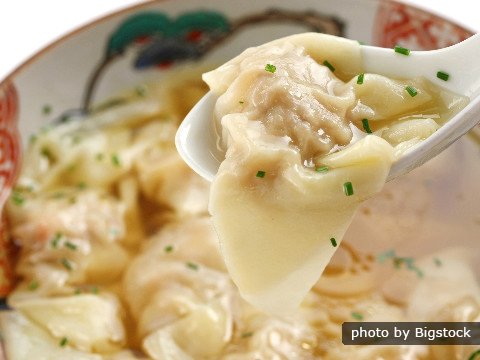 Hong Kong has long been known as a foodie's paradise, as well as an always bright city. With more than 10,000 restaurants serving world-wide delicacies, Hong Kong is a place of myriad dishes. You can probably tell that every single type of food will be found in Hong Kong.
Cantonese cuisine
When visiting Hong Kong, one must try Cantonese cuisine. The diet in Hong Kong has been enriched by Cantonese cuisine, which has blended the best of other cuisines in the nation. The locals like the soup and enjoy the culture by talking about the soup.
Recommended restaurants:
1. Din Tai Fung 鼎泰 丰
Din Tai Fung is a chain. They offer great dim sum here and the offer is rich in different kinds of soups. The waitresses here are very efficient and the food comes quickly.
2. Tsui Wah Restaurant 翠华
Tsui Wah Restaurant is also a chain. This restaurant is very popular with local people. Cold tea, pineapple bread, and goose are delicious.
Yum cha or drink tea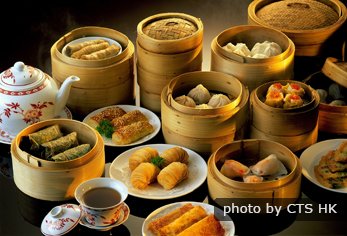 Yum cha is an important part of Hong Kong's tea culture. Yum cha isn't just drinking tea, it's a lifestyle. On weekend mornings, the locals like to go to restaurants or tea houses. Different types of tea are available there. You also order a lot of dim sum. These are small delicacies such as rice porridge, shrimp, filled dumplings and the rice noodle roll taste very good.
Recommended restaurants:
1. Tim Ho Wan 添 好运 点心
The Tin Ho Wan chain offers first class dim sum in Hong Kong. Sometimes a lot of people stand in line to get in here.
2. Tao Heung 稻香 酒楼
There are 3 Tao Heung restaurants in Hong Kong. All dim sums are nice and fresh, especially Ha-gow, the dumplings with prawns. The price here is reasonable.
Hong Kong takeaways
The city of Hong Kong is also known as the "World Food Exhibition." There is good food everywhere. Let's see what specialty you definitely shouldn't miss in Hong Kong.
1. Milk tea
The Hong Kong-style milk tea consists of black Ceylon tea, milk and sugar. It is a popular part of the daily life of many Hong Kong residents. Hong Kongers would like to say that a cup of milk tea of ​​the highest quality must have exactly this property as "thin tea and fat milk". This means that the taste of milk should be stronger than that of tea. Its consistency is like heavy silk. The scent of milk and tea should be combined with each other.
2. Sago mixture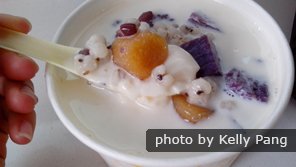 The Sago Mix is ​​a traditional candy with a good reputation in Hong Kong. The main ingredients are sago and a variety of seasonal fruits. Pieces of colorful fruits amidst the white pearl-like sago in the beautiful container bring you a fascinating visual effect. The starch in this dish could benefit your spleen, stomach and indigestion. Sago could also help moisturize the skin.
3. Wonton
The semi-pentagonal wonton is also known as chāo shǒu, this snack is characterized by its delicate skin, fresh taste, light spicy soup and strong fragrance. The Sichuan-style wonton is known for its famous thin skin, delicate fillings and fresh soup. The meat fillings are smooth, rich and tasty. The soup is made from chicken, duck and pork. All of these ingredients are braised for a long time. Finally the thick soup shows a white color with a pleasant incense.
4. Pineapple bread
Pineapple bread is a type of sweaty bread that originated in Hong Kong. Baked for a while, the pineapple bread tends to bulge and turn golden. Its shape becomes concave-convex, as well as crisp. It then looks like a pineapple, which is how it wins this name. A baking mixture of sugar, eggs, flour and lard is rubbed on the surface of the pineapple. This crisp skin, as the essence of bread, delivers the best flavor while it's hot. Since pineapple bread is very popular in Hong Kong, you can find it in almost every bakery. But with high calories, pineapple bread shouldn't be eaten too much.
5. Fish dumplings
Fish dumplings (fish balls) are a type of common cooked food in Hong Kong. As the name suggests, the ball is made from fish meat that is finely powdered. One type of fish balls is typically sold at food stalls. It is often flavored with curry. It is one of the most popular and representative "street food" in Hong Kong. The other type is white and made from expensive fish meat. This type of fish ball is usually offered with noodles in restaurants.
6. Roast goose
Roast goose is a traditional Cantonese specialty. The whole goose is roasted with secret ingredients, which makes this dish rich in brine and with a smooth taste. The delicious goose is cut into small pieces and each piece consists of skin, meat and soft bone. The specific advantages of the delicacy are the crispy skin, the tender meat and the fragrant bones and it is high in fat but does not taste greasy. The food with plum juice gives you an amazing taste to be discovered.