People today have enough free time
More free time, less work: "Generation Y"
"68s", "Baby Boomers", "Generation Golf" - since the 1990s, researchers and authors have repeatedly summarized certain birth cohorts under a generational term. The 68s stand for the sexual revolution and student protests, the baby boomers for the years in which many children were born - both have long been known and frequently used terms on the German job market. Today's 40 to 50-year-olds are named after a Volkswagen car: Generation Golf. Her youth are considered apolitical and hedonistic.
Anyone who was young in the 90s belongs to "Generation X" - named after a novel whose consumer-critical protagonists should be a symbol for the younger generation. Today's 20 to 30-year-olds have also been given a name: They are "Generation Y".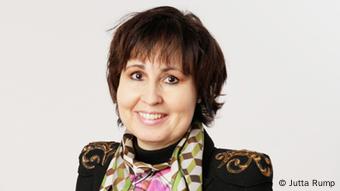 Jutta Rump: The main thing is that the work is sustainable and meaningful
"The 'Generation Y' differs particularly from the previous years," says Jutta Rump from the Institute for Employment and Employability in Ludwigshafen. For example, while the baby boomers, who are 50 to 60 years old today, value orderly structures, hierarchies and safety in the workplace, Generation Y can do without precisely these aspects - the main thing is that the work is sustainable, meaningful, is fun and fit into the concept of life. Applicants in industries with a shortage of skilled workers can demand this above all. Young people with no school-leaving qualifications or with poor qualifications hardly have these opportunities.
A specialist phenomenon
Many "Generation Y" members are well educated and are now entering the labor market. According to a report by the Federal Ministry of Education, the number of new students has almost doubled since 1993. However, due to demographic change, the number of young people is falling. This is an advantage for applicants, because it means less competition on the job market and they can demand more from their potential employers. They confidently formulate their wishes in the interview.
They reject careers at all costs. In contrast, time for friends and family plays an important role. This trend can be found across Europe. The Berlin consulting institute Trendence asked 320,000 university graduates about their priorities. Despite the financial and economic crisis, the young academics wanted to spend less time at work on average. Above all, the job should promote personal development, so the result.
High motivation
In order to guarantee this, "Generation Y" demands self-fulfillment in professional and private life, states the German Society for Personnel Management (DGFP). But it also gives companies courage. If the framework conditions are in place, this generation achieves a lot - so it is not lazy.
Alexander Schneider, responsible for vocational training at Deutsche Post DHL, knows how large corporations and small companies can accommodate "Generation Y": "Large companies have opportunities to offer offers such as childcare or fitness training." However, the familiar and personal atmosphere in a company is also important. And this could also be achieved by smaller companies.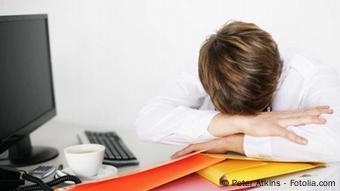 "Generation Y" doesn't want to work to the point of burnout
Against exhaustion from work pressure
However, the members of "Generation Y" are also very different. "Of course, in times of increasing individualization, one can no longer speak of a uniform generation for a long time," says Jutta Rump. "But companies need generation clusters in order to be able to address their target groups more specifically." The lowest common denominator of a generation thus becomes a reference point for personnel policy.
What many of today's 20 to 30-year-olds have in common: They have experienced with their parents that too much work can also make people sick. Increasing exhaustion from everyday work, often referred to as burn-out, is a daunting example of a poor work-life balance for them. This is the term used to describe the relationship between work and leisure. "Actually, the term work-life balance is wrong for this generation, because it puts the word for work first - that's exactly what they don't want," says generation expert Ralf Overbeck.