What is it worth to share Pakistani startups
Came for business, stayed alive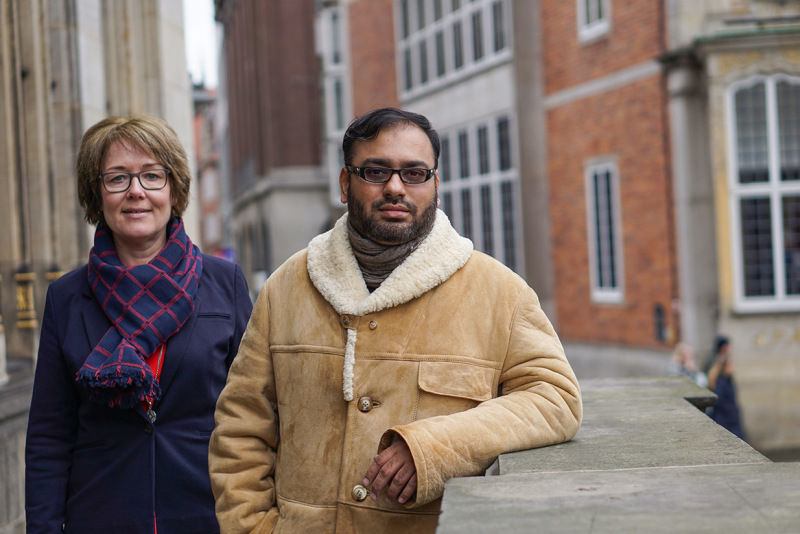 Export of plastic waste - since the Chinese import ban on plastic waste in 2018, the international flow of goods in the recyclables business has been shifting. Bremen-based MEGA Plastics GmbH, which exports high-quality plastic waste from Bremen to Pakistan, where it is further processed, benefits from this.
Salman Farooqi is an entrepreneur through and through. The busy Pakistani runs three companies in Karachi, with a total of 400 employees. Specialized in the recycling industry, they process discarded plastics and feed them back into the recycling cycle. In Bremen, he has now founded his fourth company, MEGA Plastics GmbH - and at the same time found a new home.
Plastic waste part of a global recycling chain
In Germany, more than five million tons of plastic waste are generated every year. Most of it is incinerated or recycled domestically. Around 14 percent migrate abroad - 710,000 tons per year.
Until 2018, the destination of this plastic waste was primarily China. The import ban imposed by the Chinese government at the time caused a crisis in the global recycling industry and a shift in the international flow of goods. Since then, Southeast Asian countries in particular have been the buyers of plastic waste.
Pakistan is also one of them to a lesser extent: imports in the country increased by 160 percent between 2017 and 2018 alone. This number could continue to rise in the future - and entrepreneurs like Salman Farooqi have their share in this. "Pakistan is an excellent export country because the labor costs are very low," says the entrepreneur.
Supply chain halfway around the world with Karachi as its center
Plastic recycling is a very lucrative business, the recycled garbage brings in between 200 and 500 dollars per ton. But the processing of the raw material is complex - and the reason why plastic waste is exported to low-wage countries. "The costs for sorting and recycling are high because the process is very labor-intensive. The garbage first has to be sorted manually, then shredded, washed and shaped into pellets before it can be used as a raw material by the plastics industry, "explains Farooqi.
The founder's three Pakistani companies take care of recycling the plastic waste. The newest addition takes care of the replenishment: MEGA Plastics GmbH from Bremen. The young company buys plastic scraps and ships them to Pakistan - up to twelve 40-foot containers with 20 tons each per month. Most of them come from Bremen itself, but also from other European countries. The local waste material is the recycling professional's favorite: "The German waste is of high quality and hardly contaminated, which makes further processing easier." After recycling in Pakistan, the plastics are then transported to China, where they are used as raw materials for new products can be reused.