What do we owe future generations
What do we owe future generations?
With current references to nature, the author discusses principles for dealing with future generations on a philosophical basis. She refers to the aspects of the with many examples and objections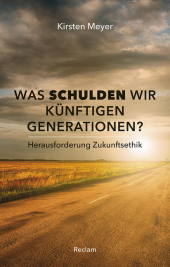 various philosophical theories such as utilitarianism, hedonism, prioritarianism, consequentialism, sufficiencyism, if it explains what is good and bad for us and for future generations and what rights and claims for the future can be derived from it. Based on the optimistic assumption that the reasons presented influence our actions, it is very cautious when it comes to concrete solutions, but clearly points to the problem areas (including climate protection, environmental pollution, biodiversity, resource consumption) that make our commitment necessary for future ethical considerations. - Not only for readers who deal with environmental issues, the book offers a promising basis for discussion.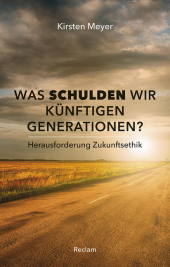 What do we owe future generations?
Kirsten Meyer
Reclam (2018)

240 pp.
firmly born
approx. € 20.00 price without guarantee
Buy this title from ekz.
Title of the issue:
Award: