Is China facing an economic recession?
Corona: DIW President warns of recession
"Many economic forecasts are currently characterized by the wishful thinking of a quick end to the pandemic and an immediate economic recovery in 2021," writes DIW President Fratzscher in a guest article published on New Year's Day for the Berliner Tagesspiegel. "This should prove to be an illusion."
Too many things could go wrong in the coming year, Fratzscher warned. "The recovery would then be more difficult and take longer than many can currently imagine." The German economy shrank in the fourth quarter of 2020 and could very well do so in the first quarter of 2021, so that it "is likely to fall into a second recession".
Wave of insolvency threatens
"So 2021 could be the year of disillusionment, at least as far as the economy is concerned," warned Fratzscher. "Corporate insolvencies could rise significantly, as many are so heavily indebted that they either no longer receive or want no more bank loans, have used up reserves and the postponement of the filing for corporate insolvencies will expire."
Fratzscher assumes that with the ongoing second wave of infections, the economic crisis will not be overcome so quickly. And with the problems facing companies, unemployment would also rise: "Above all, the weakest, like the mini-jobbers, are likely to pay the highest price."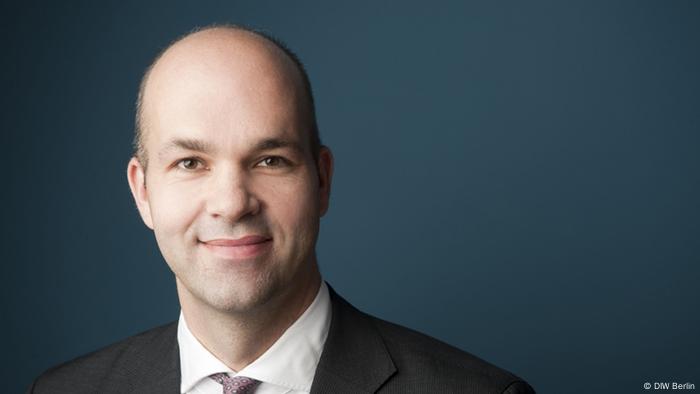 For Marcel Fratzscher from the German Institute for Economic Research, the danger of a recession is far from over
The difficulty of making predictions
The economist emphasizes that there are too many imponderables for reliable economic forecasts: "Economic forecasts have never before had to be changed so massively in such a short period of time."
In January 2020, for example, due to a lack of imagination regarding the transmission of the epidemic from China to Europe and the world, an economic boom was assumed, Fratzscher continues: "This was followed by disillusionment, the talk was of an economic Armageddon."
"In the meantime, the insight has set in that with the ongoing second wave of infections, the economic crisis will not be over soon either," continues Fratzscher: Therefore, fighting the second wave of infections must be given top priority: "Because its continuation and the associated lockdowns up to and including into spring would cause massive and permanent damage. "
dk / sti (dpa, afp, epd)