Have racists encouraged themselves under Donald Trump
Comment: Trump encourages racists
The male friendship between Donald Trump and Benjamin Netanyahu? Trump's "lifelong support for Israel"? None of this can wipe away the anger and despair of American Jews. Your anger and desperation that the US president is idly watching as anti-Semitic hatred grows in the US and attacks on Jews increase.
As a Jew in the United States, you always had to worry about your safety - at least a little. How did the British historian Simon Schama once say about the mentality of the Jews? "Paranoia that has historically been confirmed." But more than 70 bomb threats against Jewish institutions in the first two months of this year alone, as counted by the ADL Anti-Defamation League? The danger was not that specific for a long time.
Jews not even mentioned
Trump's assurance that he is "the least anti-Semitic person ever" is of little help either. Especially since it hardly fits his message from Holocaust Remembrance Day, in which Jews were not mentioned once. Nor does it change the fact that one of his key advisors is a nationalist who believes in the supremacy of the white race.
Even the theoretical miracle cures - his Orthodox Jewish son-in-law, his daughter who has converted to Judaism and thus Jewish grandchildren - do not help if this very daughter advertises tolerance on Twitter in the face of the threat, but does not even mention the Jewish community.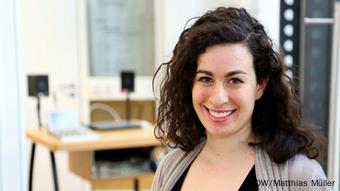 Maya Shwayder is a Washington correspondent
No clear message
When a neo-Nazi and anti-Semite attacked a Jewish community center in Kansas in 2015 and shot three non-Jews in the process, then President Barack Obama published a detailed statement. He condemned the attack, offered support to all victims and especially the Jewish community and called the attack "heartbreaking".
Despite all the anti-Semitic incidents, Trump has not yet delivered a similarly clear message. Nor has he yet responded to the gunfire racists have fired at Americans and immigrants from India. Nor has he yet condemned the growing and overt activity of the Ku Klux Klan in certain regions.
It takes a headwind
Does he not know anything about the attacks? Or is he simply indifferent to them? It doesn't make any difference at first, because the perpetrators - be it their hatred against Jews or other minorities - know that they don't have to expect any headwind from the White House. So they keep going - encouraged by a silent president.
Trump can repeat so many times that he is not an anti-Semite and a racist. Reality shows something different: as long as he does not distance himself clearly from the ideology of Steve Bannon or the neo-Nazi David Duke and shrugs the threat to American citizens, those who threaten minorities will feel encouraged to move on.
You can leave a comment below this article. We look forward to your opinion!