Are Paris and Amsterdam similar
Life imprisonment for Thalys attackers
More than five years after the thwarted attack on a Thalys high-speed train, the main perpetrator, Ayoub El Khazzani, has been sentenced to life imprisonment. The Paris judges saw it as proven that the Moroccan wanted to "blindly and indiscriminately" kill all around 200 passengers on the train. But the attack failed because fellow travelers brought down the attacker. Three helpers of El Khazzani were sentenced to between seven and 27 years in prison.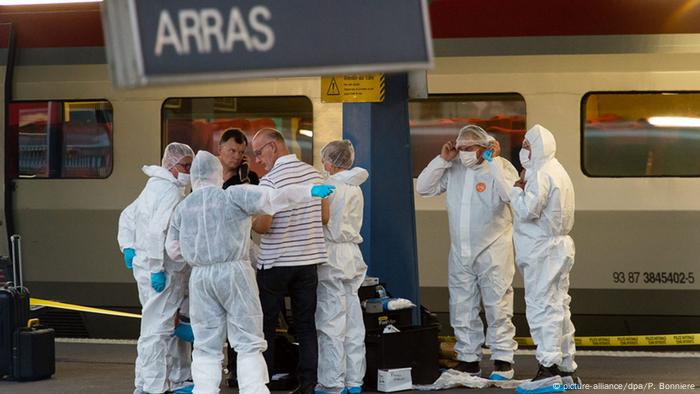 Securing evidence in Arras, France, where the train in question was diverted to in August 2015 (archive image)
Before the verdict was announced, the 31-year-old main accused had shown remorse. He "feels sorry for the crime with all my heart," he said in his closing remarks. In the course of the trial he had admitted the intention to kill passengers. However, he had concerns at the last second. He named the Islamist Abdelhamid Abaaoud from the terrorist militia "Islamic State" (IS), who was later killed and who, among other things, planned the November 2015 attacks in Paris, which killed 130 people, as the client.
Jamming was life-saving
The prosecution assumed that a bloodbath could only be prevented because Khazzani's weapons failed to trigger several times and the perpetrator, who was armed with a Kalashnikov, among other things, was overpowered by fellow travelers. During the attempted assassination on the way from Amsterdam to Paris, the Moroccan opened fire and stabbed him with a knife when several men stood in his way. Two people were injured.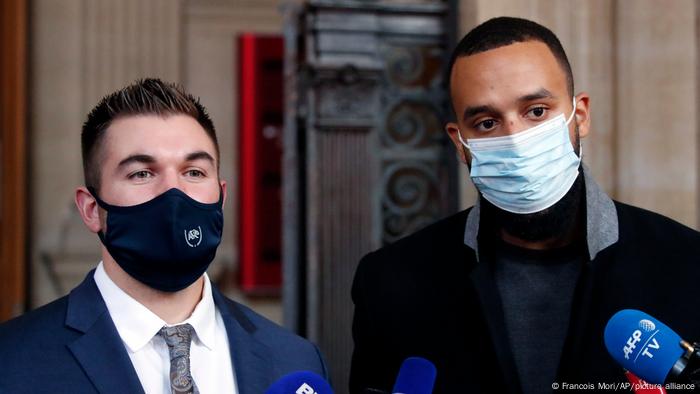 From train heroes to film stars: Alek Skarlatos (left) and Anthony Sadler overpowered the attacker (archive image)
The attack in August 2015 caused a stir internationally. Three young tourists from the USA who knocked El Khazzani unconscious on the train later became film heroes: in the drama "The 15:17 to Paris" by US director Clint Eastwood, the three played - a soldier, a member of the National Guard and a Student - yourself.
jj / sti (dpa, afp)