Do we need laws against abuse
Child abuse: "Politics finally got it"
The new law against child abuse has largely met with approval from child rights organizations. "Politicians too finally understand the gigantic dimensions of child pornography on the Internet," says Julia von Weiler from "Innocence in Danger" in Berlin. The changes in the law are a correct, important and positive signal. "
For the qualified psychologist, the resolutions of the Bundestag are an answer to the massive child abuse of Lügde and Bergisch Gladbach: "Politicians have finally understood, also because they now had to."
When adults contact minors on the Internet with the aim of possible abuse, it is called "cybergrooming". So far it has not been a criminal offense for a person to chat with an adult decoy - such as a police officer or a parent - who pretends to be a child. The Bundestag has now passed a law that criminalizes even attempting to initiate sexual contact with children on the Internet. The government groups SPD and Union as well as the AfD voted for this.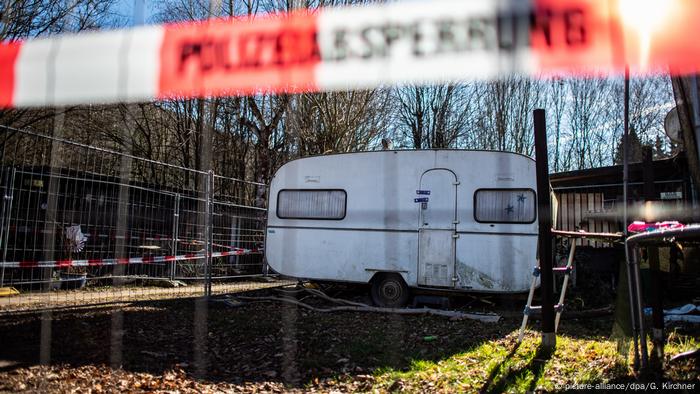 For years, children were abused for pornography at the campsite in Lüdge
Federal Minister of Justice Christine Lambrecht (SPD) welcomed the decision of the Bundestag that making contact was a preliminary stage to child sexual abuse: "The perpetrators act with the same terrible intention of gaining the trust of a child for a subsequent act of abuse."
"Federal Center for Child and Youth Media Protection"
Federal Minister for Family Affairs Franziska Giffey (SPD) calls for better prosecution as well as more prevention and refers to the new Youth Media Protection Act, which is to be passed this year: "With the law, we oblige providers to take adequate precautions to protect children and young people can be default settings so that children cannot be shaded or simple reporting systems when children experience disturbing situations on the Internet. "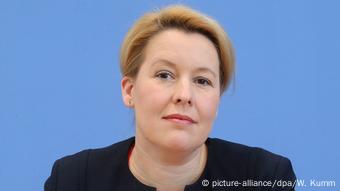 "Minors are entitled to special protection in digital media" - Family Minister Franziska Giffey
The age rating will also be standardized with this law. In addition, Giffey plans to found a "Federal Agency for Child and Youth Media Protection". "And anyone who refuses to take precautions must expect heavy fines. The protection of children and young people needs clear rules and their consistent implementation," said the German Minister for Family Affairs.
Investigators are allowed to "sneak in"
In addition, according to the change in the law, undercover investigators should in future be allowed to sneak into Internet forums with artificially generated videos and photos of child sexual abuse. The background to this is that in order to gain access to such portals, users are often asked to upload their own images and videos as a vote of confidence. This is called the "chastity test". This was the end of the story for the investigators, as they would have had to commit a crime to do so themselves. Parliament passed this part of the law unanimously.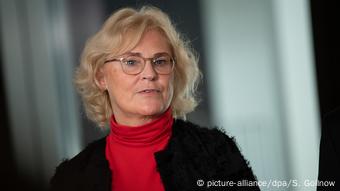 "These pictures look deceptively similar to real pictures, but they never show real children" - Justice Minister Lambrecht
If the offenses cannot be clarified otherwise, it should be allowed in future to produce such videos and photos on the computer and publish them with the consent of a court. However, no images of real children may be used.
The federal government's abuse commissioner, Johannes-Wilhelm Rörig, promoted the plans. When investigators used artificial abuse videos to gain access to Internet forums, they were on the verge of the rule of law. "But we shouldn't deprive ourselves of this possibility of fighting crime," stressed Rörig.
Federal Minister of Justice Lambrecht reminded that behind child pornographic images there were terrible acts of abuse against children and that the abuse sometimes continues: "I want to give the investigators all legal instruments so that the perpetrators, but also those behind them and portal operators, can be quickly identified and convicted can."
Rethinking politics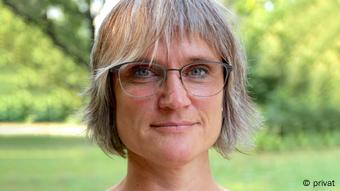 "We have to do better in Germany at investigating these crimes" - psychologist Julia von Weiler
Julia von Weiler from "Innocence in Danger" wants more: "The tightening is one thing, but we also have to provide the investigating authorities, i.e. the public prosecutor and courts, with adequate personnel and material," she demands.
In addition, the psychosocial care of girls and boys should finally be guaranteed nationwide. The victims urgently need competent contacts.
Von Weiler believes that the perpetrators will act a little more anxiously in the future, but in view of the huge network, does not expect the investigation to be very successful: "The probability of being caught is still relatively low. The perpetrators know there are very few officials on their tail. "
Above all, however, it is important that, for example, the work of your organization is no longer ridiculed by everyone as it was a few years ago, but that society and politics have rethought, says von Weiler: "We have to understand that photos are taken with every sexual abuse and videos can be made. And that changes everything! "